The Chinese people have long held that their magnificent culture was a gift from heaven. Art was primarily a means to explore the connection between humankind and the higher universe.
Through the universal language of music and dance, Shen Yun weaves a wondrous tapestry of heavenly realms, ancient legends, and modern heroic tales, taking you on a journey through 5,000 years of authentic Chinese culture to the lost land of ancient Middle Kingdom.
The Classical Chinese dance , built on traditional aesthetics, was once passed down among people, to imperial courts and through ancient plays. It has its own set of training methods in basic skills and has strict training in both physical expression and specific postures ( leaps, turns, flips and spins). It is a vast and independent system of dance. China's deep cultural traditions are contained in Classical Chinese dance, allowing its movements to be richly expressive.
Also the Shen Yun orchestra combines the spirit , beauty and distinctiveness of Chinese music with the precision, power and grandeur of the western symphony orchestra , producing the greatest classical music traditions.
There is an old Chinese belief, now being revisited, that music has the power to heal. It is believed that music had the power to harmonize a person's soul in ways that medicine could not. In ancient China, one of music's earliest purposes was for healing. The Chinese word, or character, for medicine actually comes from the character for music.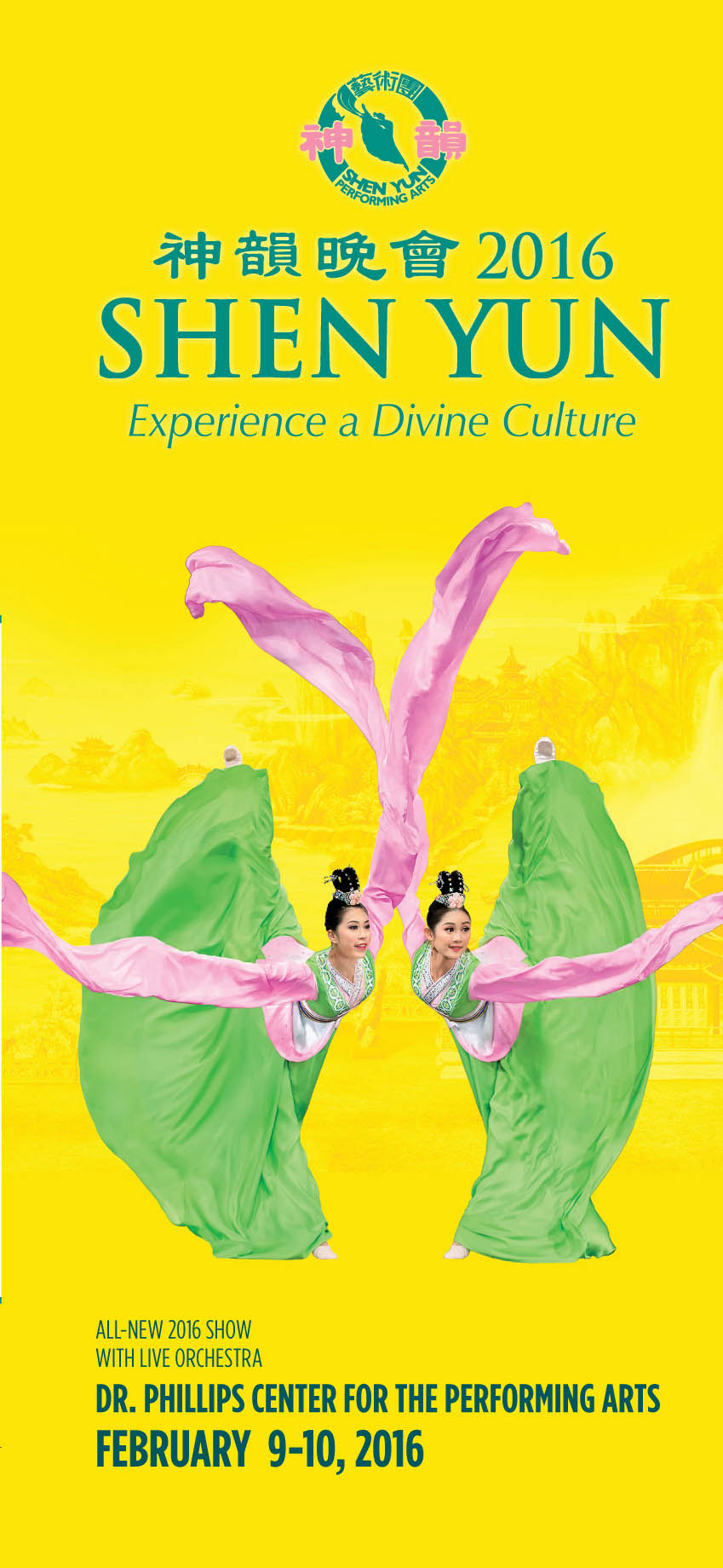 Unfortunately,  Shen Yun cannot be seen in China today, where traditional culture has been nearly lost .
Shen Yun – a non profit organization- has become an international phenomenon bringing the wonders of Chinese culture to millions a cross the globe.
Be amazed! Be inspired! Discover hope!
Be there to witness a spectacular performance featuring the world's foremost classically trained dancers, a unique orchestra blending East and West , and dazzling animated backdrops.
Shen Yun in Orlando – February 9 – 10, 2016, at Dr. Phillips performing arts
Tickets are being on sale at Dr Phillips performing arts
Comments