China Media Capital (CMC) and Warner Bros. Entertainment Enter into Agreement to Form an International Production and Distribution Joint Venture, Flagship Entertainment Group Limited
To Be Headquartered in Hong Kong with Offices in Beijing and Los Angeles
HONG KONG, Sept. 20, 2015 /PRNewswire/ — China Media Capital (CMC) and Warner Bros. Entertainment today announced a groundbreaking collaboration to deepen the cultural exchange between China and the United States. Together, they have entered into an agreement to form a joint venture, Flagship Entertainment Group Limited, to develop and produce a slate of Chinese-language films, including global tentpoles, for distribution around the world, including China. The announcement was made by Ruigang Li, Founding Chairman of CMC, and Kevin Tsujihara, Chairman and CEO, Warner Bros.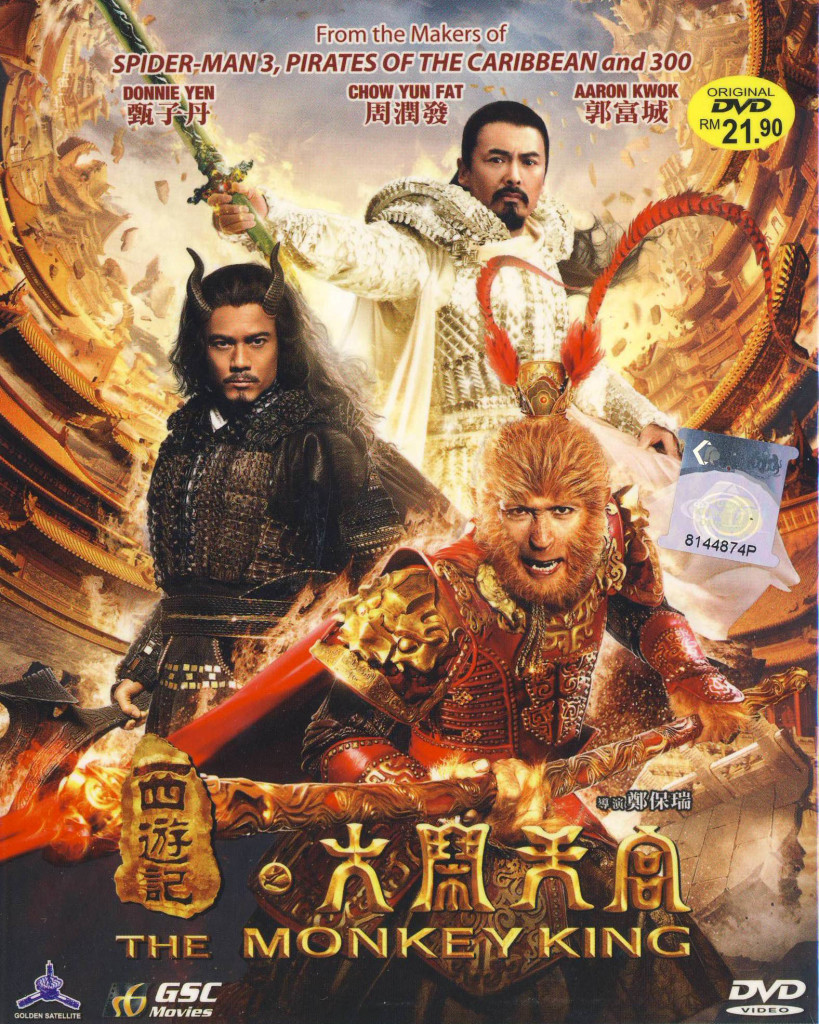 The new entity will combine the expertise of Hollywood's largest studio with China's preeminent investment and operational platform dedicated to media and entertainment. Flagship Entertainment's goal is to capitalize on the rapidly growing market for premium content globally, particularly in China, and the increasing demand for high-quality Chinese-language movies around the world.
"We look forward to working with CMC in this exciting new venture, as we gain additional insight into the Chinese film industry," said Tsujihara. "Warner Bros. has a proud legacy of making great movies, and we're excited to share that expertise with our colleagues in China. The country's incredibly rich history and culture provide a huge trove of great stories, and we want to help tell those stories for new generations of filmgoers, in China and around the world."
"CMC has been actively investing and operating throughout the ecosystem around the explosive content market in China and around the world," said Ruigang Li, Founding Chairman of CMC. "With the proliferation of platforms available to consumers, premium content is more valuable than ever. This partnership with Hollywood's most iconic studio will bring Warner Bros.' deep experience in creative storytelling and unparalleled expertise in producing global titles to China's film industry. It will also further CMC's commitment to building a premier platform for making films that resonate with both Chinese and worldwide audiences, helping to enhance the cultural exchange between China and the rest of the world."
Flagship Entertainment will be owned 51percent by CMC – with Hong Kong broadcaster TVB holding 10 percent of the CMC-led consortium – and 49 percent by Warner Bros. Headquartered in Hong Kong, with offices in Beijing and Los Angeles, Flagship will have full access to a wealth of filmmaking talent stemming from the territories' longstanding film, television and creative industries through this partnership supported by the well-developed legal and financial systems in the regions.
Flagship plans to develop, invest in, acquire and produce a wide range of films for distribution throughout China and around the world, utilizing Warner Bros.' unrivalled global film distribution network. The first titles bearing the new imprint could be released as early as 2016. This creative collaboration between U.S. and China filmmaking partners also allows for the exchange of technical expertise and the development of young Chinese talent for years to come, combining Warner Bros.' technical and creative knowledge base with CMC and TVB's access to local talent and market expertise.
Local language film production is the cornerstone of China's booming entertainment business. As Chinese cinemagoers continue to embrace both domestic and international movies, theater owners are adding thousands of new screens each year, and total box office is on track to surpass $10 billion annually in the next four years.
About China Media Capital ("CMC")
China Media Capital ("CMC"), founded and chaired by Ruigang Li, is one of the most prestigious names in media and entertainment investment and operation in China and global markets. CMC has created and grown a number of champions and emerging leaders in the sectors of media and entertainment, Internet and mobile, and life style, covering film, television, music, sports, location-based entertainment, financial media, financial data service, online-video, smart TV, advertising, social network, game, online-education, e-commerce, O2O and etc.
About Warner Bros. Entertainment Inc.:
Warner Bros. Entertainment Inc. is a global leader in all forms of entertainment and their related businesses across all current and emerging media and platforms. A Time Warner Company, the fully integrated, broad-based Studio is home to one of the most successful collections of brands in the world and stands at the forefront of every aspect of the entertainment industry from feature film, television and home entertainment production and worldwide distribution to DVD and Blu-ray, digital distribution, animation, comic books, video games, product and brand licensing, and broadcasting.
Comments