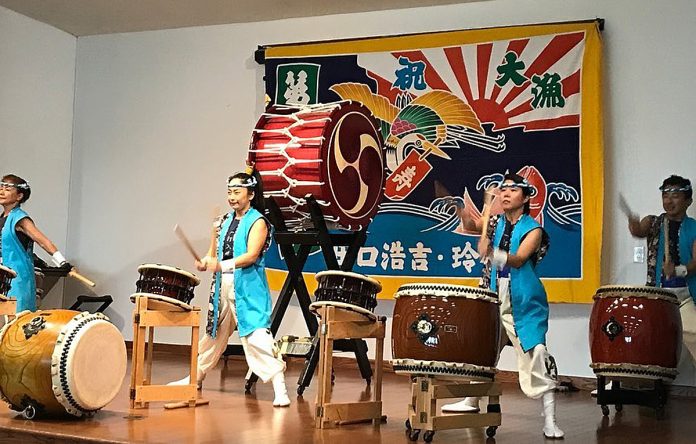 On September 3, Kazuhiro Nakai, Consul-General of Japan in Miami attended the 16th Annual BonFest Pensacola 2022 in Pensacola Bayview Senior Center, where hundreds of citizens enjoyed the ambience of Japan's summer festival. BonFest Pensacola has been held every year since 2004, but was suspended for two years, owing to the Covid-19 Pandemic.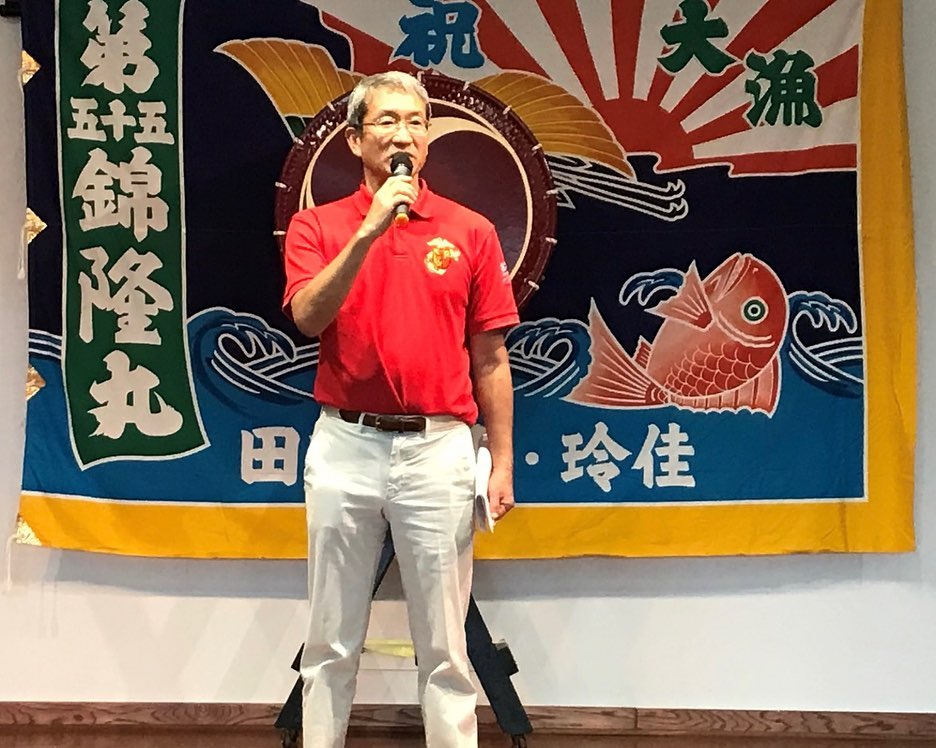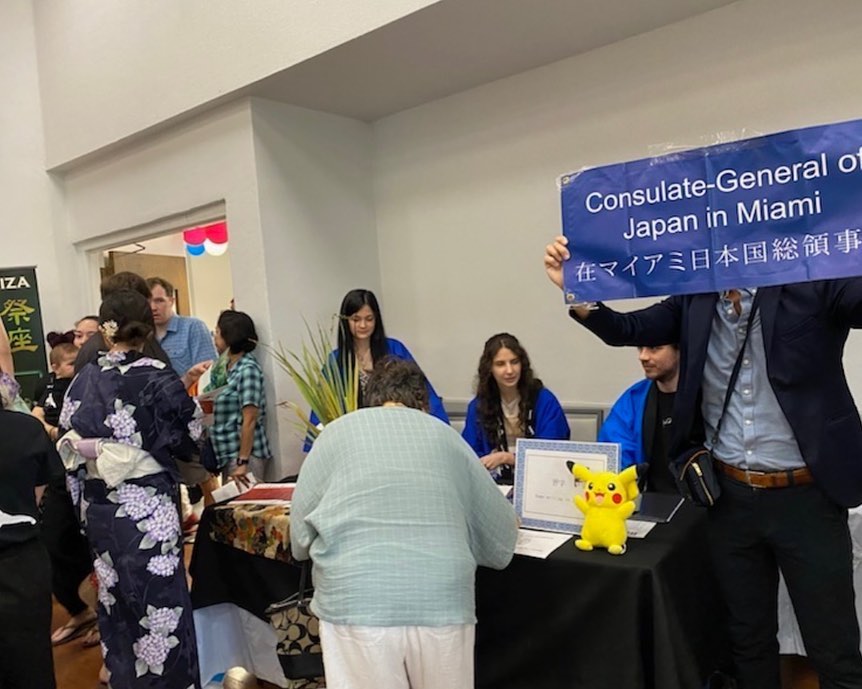 Consul General Nakai welcomed its resumption and expressed his deep appreciation to Ms. Miki Hatsue who started this festival and resumed it this year. After BonFest, she was awarded the Japanese Foreign Minister's Certificate of Commendation in acknowledgement of her life-long contribution to the friendship and goodwill between Florida and Japan.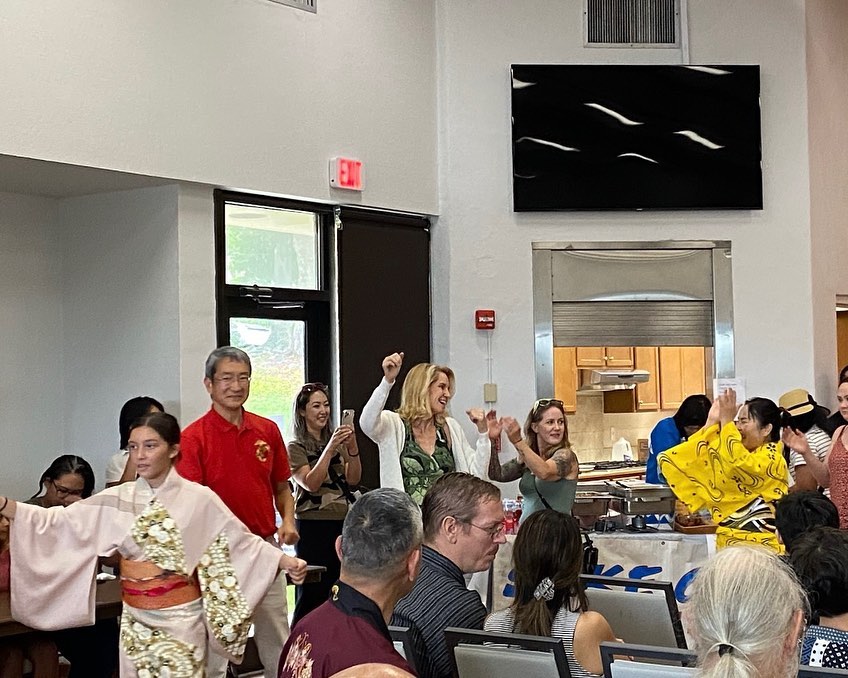 At BonFest Pensacola this year, Consul General Nakai enjoyed excellent performances of drumming, dancing, and a martial arts exhibition by the Matsuriza Taiko Troupe, Emerald Coast Okinawa, Children of Japan Language & Community and the Miyabi Dancers. He also took part in Bon Odori dancing with other attendants. There were many interesting vendors of Japanese goods as well as delicious food stands. Among them, Japan's Consulate office had a booth to introduce Japanese calligraphy and show guests' names and titles in Japanese calligraphy.
BonFest Pensacola is a family-friendly event inspired by traditional Obon festivals in Japan and offers authentic Japanese food, fun activities, superb cultural performances, items for sale, and fun activities for guests of all ages to experience and enjoy.
---
Japanese Foreign Minister's Certificate of Commendation
On Sep 3, Consul General Nakai presented the "Japanese Foreign Minister's Certificate of Commendation" to Ms. Hatsue Miki in acknowledgement of her distinguished contributions to the friendship and goodwill between Florida and Japan. Since Ms. Hatsue moved to Pensacola in 1963, she has made great contributions in promoting Japanese culture, furthering cross-cultural understanding, and cultivating interest and understanding of Japan in Northwest Florida.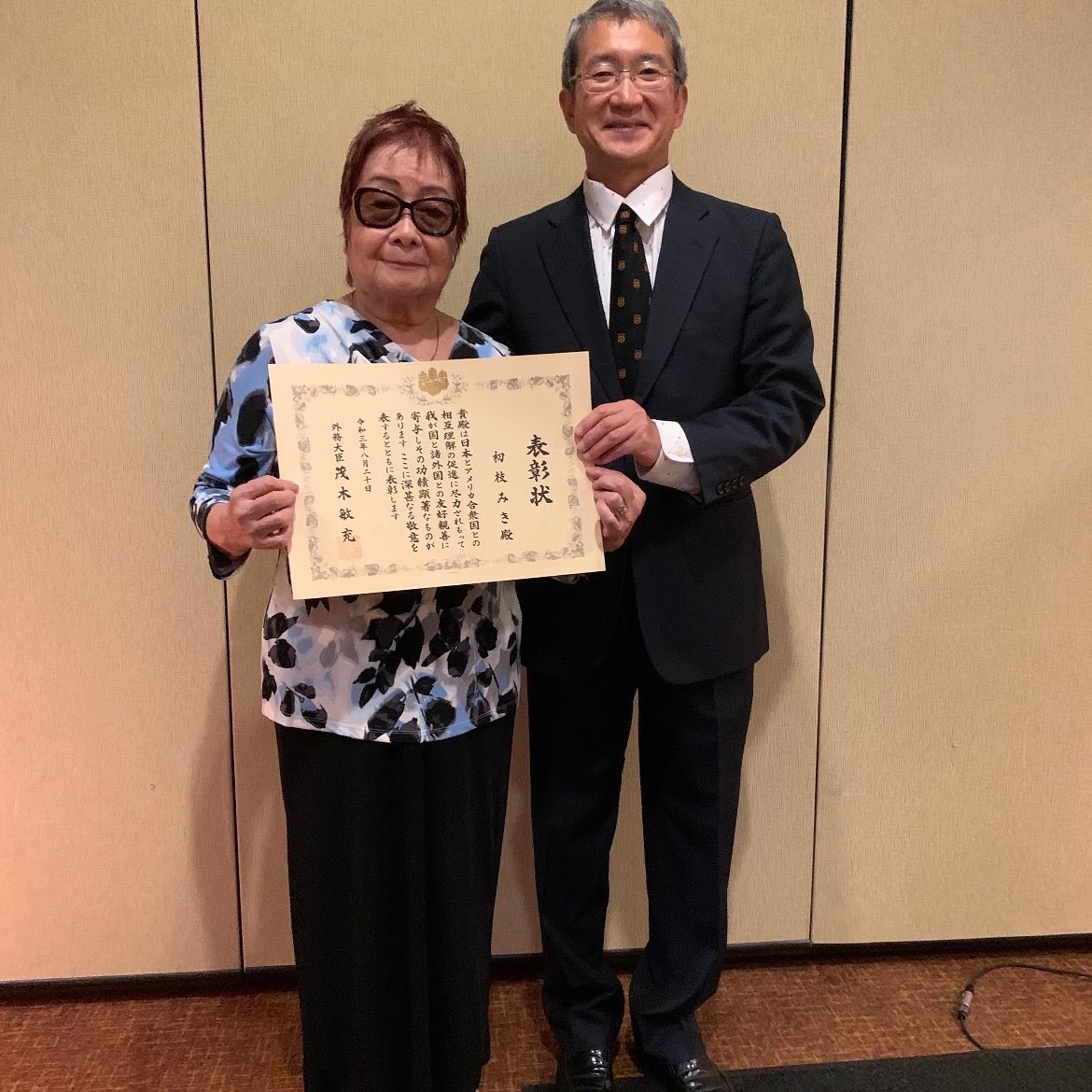 The BonFest Pensacola, which was held prior to this ceremony, is the first cultural event to introduce Japan's Bon festival to this region, and was started by Ms. Hatsue in 2004. The Government of Japan decided to award this certificate to her in 2021, but owing to the Covid-19 pandemic, we were unable to organize the ceremony at that time. We extend our sincere congratulations to Ms. Hatsue.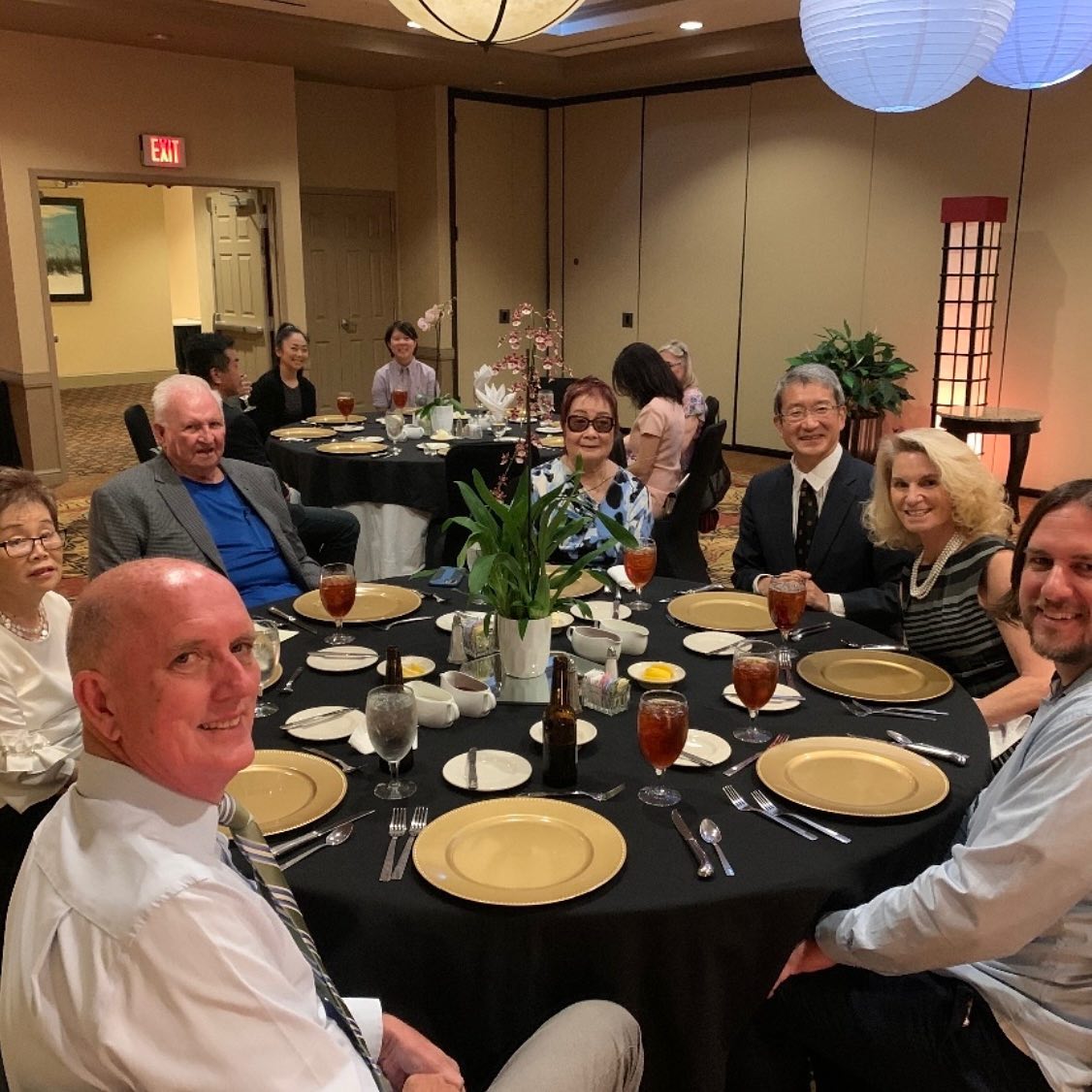 Japanese community news brought to you by Consulate General Japan in Miami. 
Comments