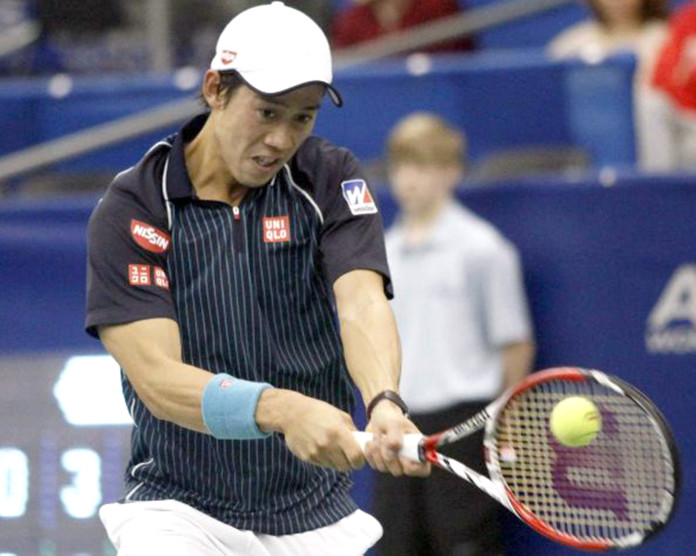 On February 16, 2014, Kei Nishikori  錦織圭  of Japan defeated Ivo Karlovic of Croatia to decide the 2014 U.S. National Indoor Tennis Championships (Memphis, TN) with scores of 6-4 and 7-6. He is the reigning champion for the second year running.
Nishikori commented "this tournament was mine to win. And although the opponents were lower ranked, they were all very challenging players. I am honestly happy that I faced these players and could defend my title as champion".
He has gained ATP tour championship titles in 2008 Del Ray Beach Open, 2012 Rakuten Japan Open and 2013 & 2014 U.S. National Indoor Tennis Championships. This victory is the first title after Michael Chan joined the team as his coach.
The 6-foot-11 (210cm!) tall Karlovic got 20 services from Nishikori. However, Nishikori's high concentration denied him any breaks.
Karlovic commented "his return was superb and his rapid moves made it very challenging for me to respond."
On February 23, 2014, Kurumi Nara  奈良く るみ  of Japan topped Klara Zakopalova of the Czech Republic with scores of 6-1, 4-6, 6-1 in the Rio Open women's singles final (Rio de Janeiro, Brazil). Nara achieved, winning her very first WTA title. She commented that repeatedly practicing on the clay courts in Japan may have led to this great result.
When she was just 3, she started practicing tennis and was later outstanding as a junior player. In 2009, when she was in high school, she turned pro and won the All Japan Tennis Championships  全日本テニス選手権  at 17 years of age.
Comments