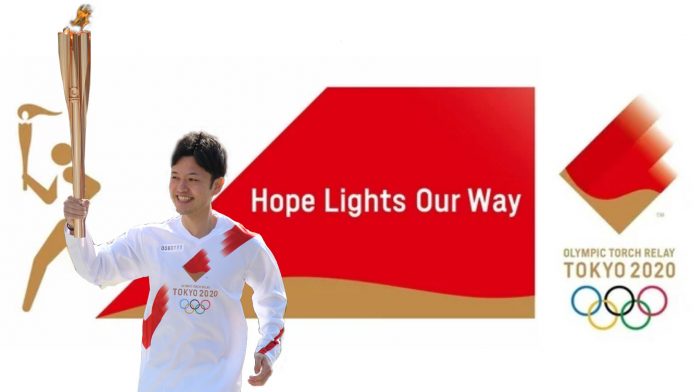 On March 25, 2021, the Olympic torch relay kicked off in Fukushima, Japan. The Olympic flame had actually arrived in Japan in March of last year, but then the games were postponed due to COVID-19. It was taken care of first by the facilities of the Tokyo Fire Department before being transferred to the Olympic Museum in Tokyo. Now it is being carried through all 47 prefectures of Japan on a route that is within an hour of 98% of Japan's population.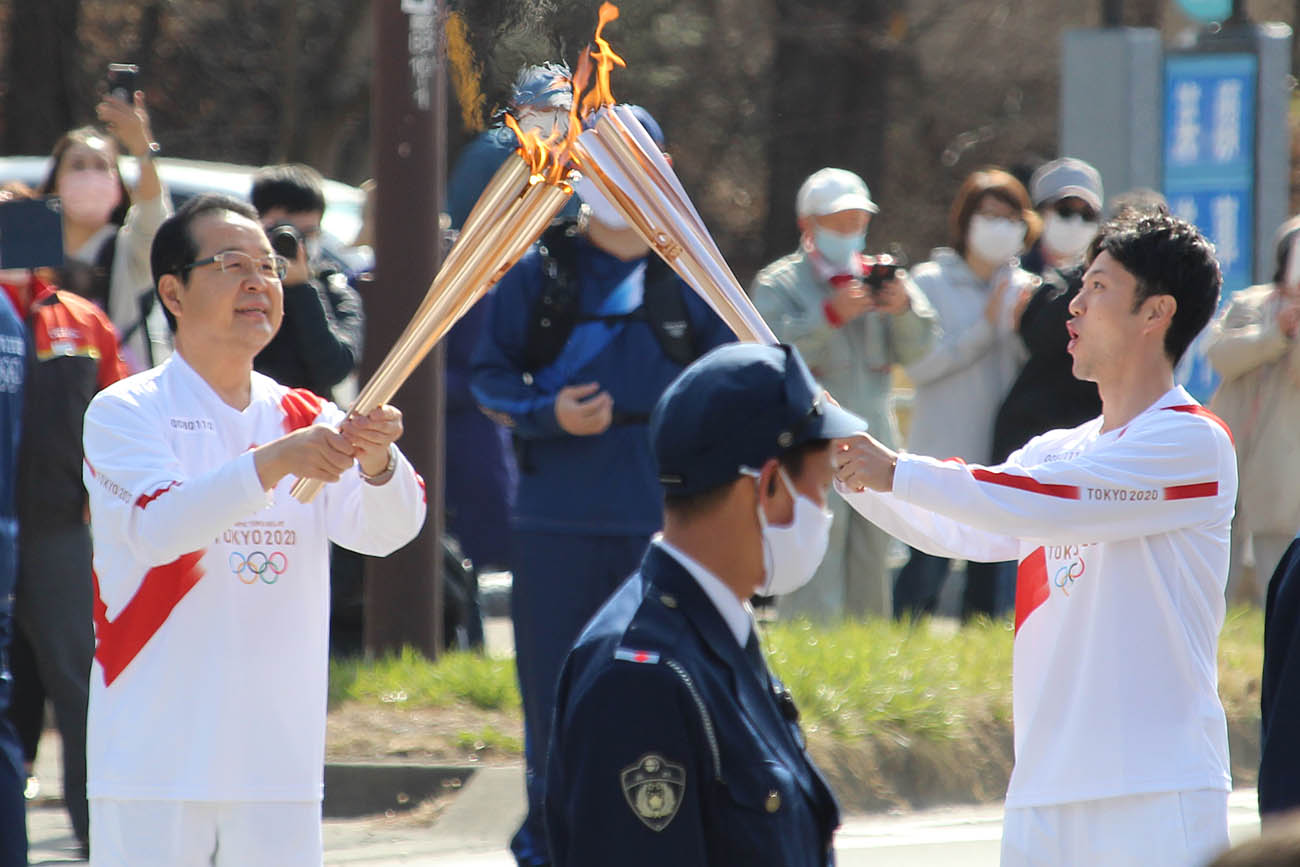 Having arrived in Japan at the beginning of the year – right before COVID closed the borders again – I am privileged to be part of that 98%. My current home is in Karuizawa, a resort town in Nagano prefecture. Karuizawa hosted both the equestrian event of the 1964 summer Olympics and the curling event of the 1998 winter Olympics, making it the only town in the world to host both a summer and a winter Olympic event. As such, it seems fitting that on April 1st the Nagano leg of the relay started here.
My friends and I arrived on location about an hour before the relay was set to start. Lining the route on both sides were volunteers in white jackets – many with signs reminding us to wear our masks. The spot I chose to watch from had the runner approaching from my right, and a nice view of our biggest local landmark, active volcano Mount Asama (浅間山Asama-yama in Japanese), to my left. The escort was a mini parade of sorts featuring the relay's presenting partners: Coca-Cola, NTT (Nippon Telegraph and Telephone Corporation), NISSAY日本生命 (Nihon Seimei, otherwise known as Nippon Life Insurance Company), and Toyota (who provided all the escort vehicles). 10,000 runners were selected to carry the torch only about 200 meters each, so I was also able to see the "torch kiss" as one runner handed off the flame to the next. 
Comments