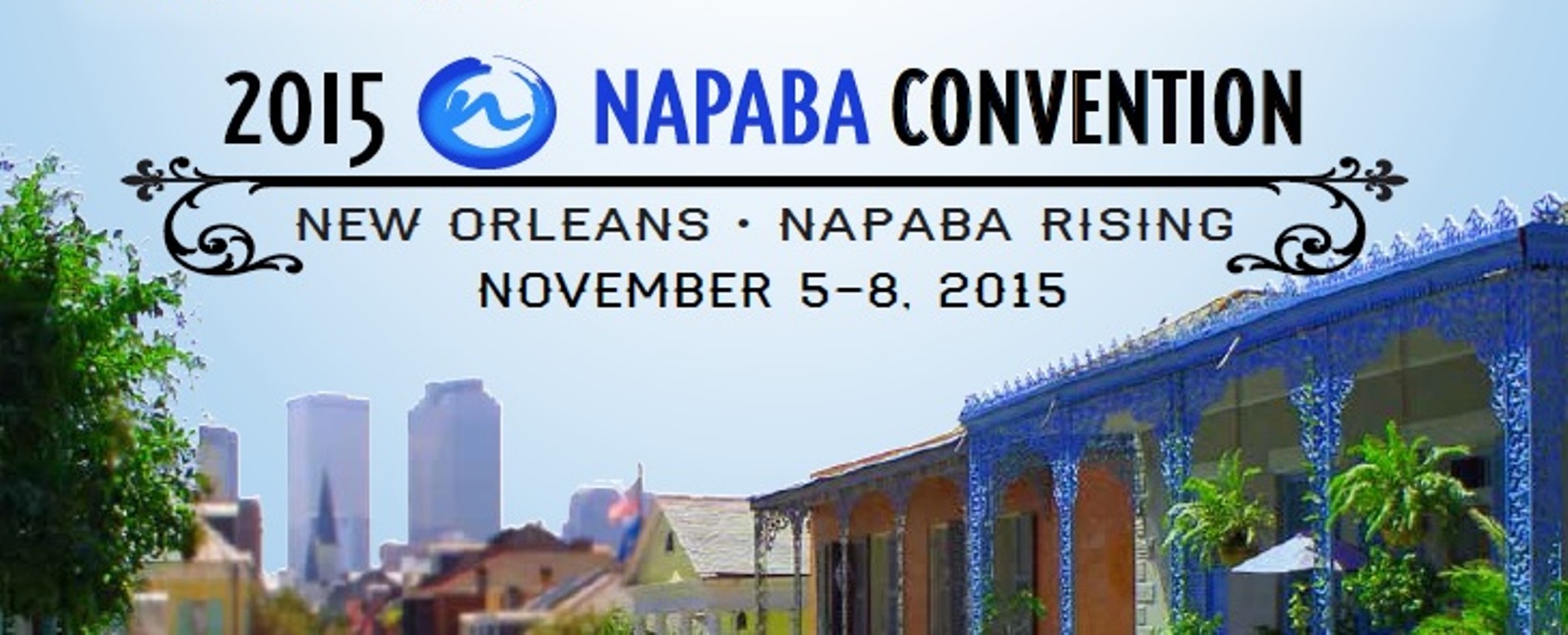 WASHINGTON — The National Asian Pacific American Bar Association (NAPABA) will hold its 2015 Convention, "NAPABA Rising," in New Orleans from Nov. 5-9, 2015. More than 1,500 Asian Pacific American (APA) attorneys, judges, law students, legal scholars, and elected officials from around the country will gather at the Hilton New Orleans Riverside Hotel. The Convention will feature over 60 panels and plenaries on a wide range of issues affecting the legal and APA communities.
On Saturday, Nov. 7, the 27th Anniversary Gala will feature a conversation with the Honorable Mazie K. Hirono, U.S. Senator from Hawaii, facilitated by the Honorable David Louie, former Hawaii Attorney General. The evening also will include the official induction of 2015-16 NAPABA President Jin Y. Hwang, and the NAPABA Board of Governors.
The following members will comprise the 2015-16 NAPABA Board of Governors:
Executive Committee
◈ President: Jin Y. Hwang, Managing Assistant General Counsel, Verizon Enterprise Solutions
◈ President-Elect: Cyndie M. Chang, Office Managing Partner, Los Angeles,
Duane Morris LLP
◈ Vice President for Communications: Sun E. Choi, Founding Member and Managing Partner, The Metropolitan Law Group LLC
◈ Vice President for Finance & Development: Alexander M. Lee, Principal, Law Offices of Alexander M. Lee
◈ Vice President for Membership: Tacie Yoon, Associate, Crowell & Moring LLP
◈ Vice President for Programs and Operations: Pankit J. Doshi, Partner, Sheppard Mullin Richter & Hampton LLP
◈ Secretary: Brad Yamauchi, Retired Partner, Minami Tamaki LLP
◈ Treasurer: Steven Y. Reeves, Partner, Faegre Baker Daniels LLP 
◈ Immediate Past President: George C. Chen, Partner, Bryan Cave LLP
Regional Governors
◈ Central Region: Bonnie Lee Wolf, Assistant General Counsel, Nationwide Insurance
◈ Northeast Region: Jona Kim, Associate, Robinson & Cole LLP
◈ Northeast Region: Austin K. So, Division General Counsel, Heraeus Incorporated
◈ Northwest Region: Emilia "Mimi" R. Castillo, Attorney at Law, Castillo Arbitration & Mediation Services
◈ Southeast Region: Annette K. Kwok, Associate, Venable LLP
◈ Southwest Region:  David Wellington Chew, Chief Justice, Senior Status, Texas Courts of Appeal
◈ Northern California Region: John Hong, Employment Counsel, Littler Mendelson
◈ Eastern California/Nevada Region: Jeffery Javinar, Deputy Attorney General, California Department of Justice – Office of the Attorney General
◈ Central California Region: Felix Woo, Partner, Dentons US LLP
◈ Southern California Region: Eugene Kim, Shareholder, Gresham Savage Nolan & Tilden
At-Large Members
◈ Thy B. Bui, Associate, Sanchez & Amador LLP
◈ Charles H. Jung, Principal, Nassiri & Jung LLP
◈ Joe Lee, Assistant General Counsel, Microsoft Corporation
◈ Daniel Sakaguchi, Partner, Armstrong Teasdale LLP
For more information, the media may contact Brett Schuster, NAPABA communications manager, at 202-775-9555 or [email protected].
The National Asian Pacific American Bar Association (NAPABA) is the national association of Asian Pacific American attorneys, judges, law professors, and law students. NAPABA represents the interests of approximately 50,000 attorneys and approximately 75 national, state, and local Asian Pacific American bar associations. Its members include solo practitioners, large firm lawyers, corporate counsel, legal services and non-profit attorneys, and lawyers serving at all levels of government.
NAPABA continues to be a leader in addressing civil rights issues confronting Asian Pacific American communities. Through its national network of committees and affiliates, NAPABA provides a strong voice for increased diversity of the federal and state judiciaries, advocates for equal opportunity in the workplace, works to eliminate hate crimes and anti-immigrant sentiment, and promotes the professional development of people of color in the legal profession.
To learn more about NAPABA, visit www.napaba.org, like us on Facebook, and follow us on Twitter (@NAPABA).
Comments