According to the UCF Office of Diversity Initiatives 2001 Report on the Status of Ethnic and Racial Minorities, Asian American students were found to be the least satisfied of any group with their experiences at UCF. Despite this, nothing was done by the UCF Administration to address these issues. The coalition was formed to better the community particularly for Asian American students who face a number of issues regarding racial stereotypes as well as mental health.
As a small minority already, we thought it would be better to create a coalition to address the needs and unite the community. The first thing that came from this was an Asian American Heritage Week at UCF, the first of its kind, and then the Asian American Student Assembly at the beginning of the year to welcome new students to UCF and create new networks together. APAC was formed as a registered student organization, similar to the NAACP to address social justice, leadership, and unity.
This year, at the Annual APAC Assembly, over 300 people come to the event with incredible performances from the community: Asian Student Association (ASA), Delta Epsilon Psi Fraternity Inc. (DEPsi), Delta Phi Lambda Sorority Inc. (DPhiL),  Delta Phi Omega Sorority Inc. (DPO), Filipino Student Association (FSA), Orlando Young Lions, Pi Delta Psi Fraternity Inc. (PDPsi), Vietnamese American Student Association (VASA) and lots of help from Sparks Magazine, SNAP! Studio Booth and of course Asia Trend for documenting our show.
The behind the stage production team consisted of various volunteers from affiliated organizations, and the APAC officers (Vu Nguyen, Ayla Arshad, Ben Gorion, Wrenz Ronas, Katherine Ragamat, and Carlos Alicea).
The Asian Pacific American Coalition strives to develop leadership, to be a source of political and social advocacy for issues facing Asian Americans, and to promote unity at UCF.
Mary Kaye Pascua, President 2015-2016 of APAC,  said on her favorite moment of the Assembly event.
"It's difficult to choose one moment, but my favorite part of APAC Assembly this year was working together with my fellow APAC officers and affiliate organizations to make this event a huge success. I remember sitting backstage during David Choi's performance and seeing the joy on everyone's faces as they sang along with him. It made me feel so grateful for being part of the community that made this event possible."
Mary said, "I believe that the Asian American student community at UCF is growing larger and more diverse every year. We have a group of great leaders, and even more dedicated members of our organizations. One way we can continue to improve is by collaborating and constantly promoting new events and programs we have planned. Some upcoming events we have for the year include career workshops and study days, along with Level Up and a collaboration for Bloc Party in the Spring!"
Photos: C.K. Lau (To view the photo album, visit www.facebook.com/asiatrend)
Steven Ho, President of the Vietnamese American Student Association at UCF, said "I just wanna say thank you to everyone who came out to APAC Assembly and I hope everyone had a good time and enjoyed our video and our performance. And I'm also really excited for Tet Trung Thu, which is VASA's biggest event of the Fall semester and will be held on October 11th in the Pegasus Ballroom. All of VASA's officers are working hard to put on a great event and I hope everyone comes out to see all the great performances that will be performed by students from the UCF community as well as people from the Orlando community."
Chanllyca Chau, President of the Asian Student Association at UCF said, "APAC Assembly was great! It's a great way for all the Asian Orgs to interact with each other and show what we have to offer to the UCF community. ASA is up to a lot this year! Of course we are working hard to bring a wonderful Tour of Asia and Pageant this year. Along with that, we are hoping to incorporate more information about other Asian cultures such as Cambodia, Malaysia, etc. We have a lot of plans, and I cannot wait to see all of our plans unfold. Tour of Asia is
November 7th
this year in the Pegasus Ballroom. Doors open at 5, show starts at 6.  My favorite part of Assembly is a tie between Pi Delta Psi's performance and David Choi's performance. People can expect a unique showcase of different Asian cultures at Tour of Asia. ASA strives to promote cultural diversity and awareness to our community in ways that captures an audience's attention."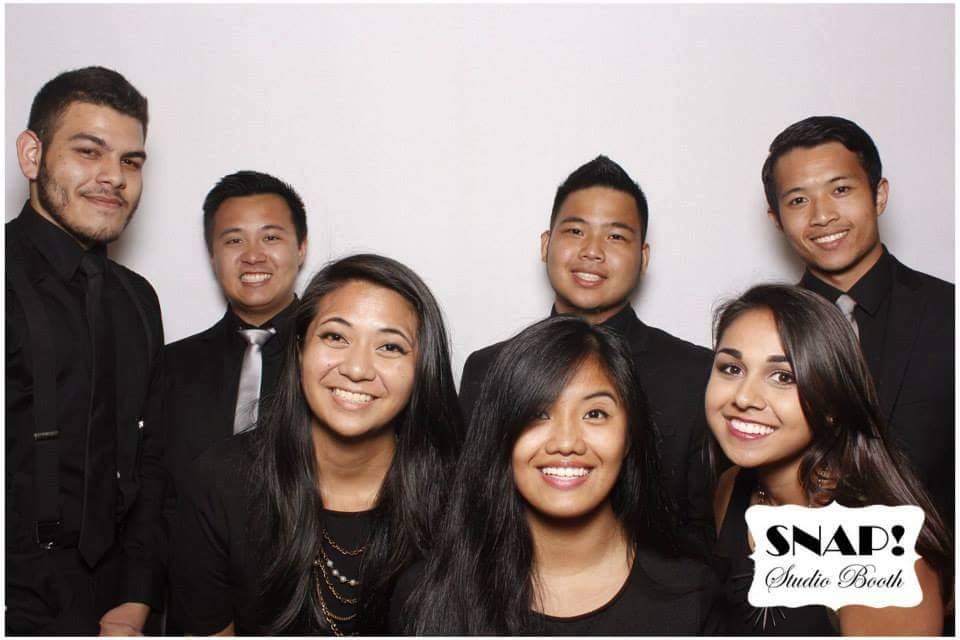 Know more about APAC at APAC@ UCF
Watch the 10th Annual APAC Assembly 2015: The Force Awakens
performance videos at http://www.Youtube.com/asiatrend
Comments