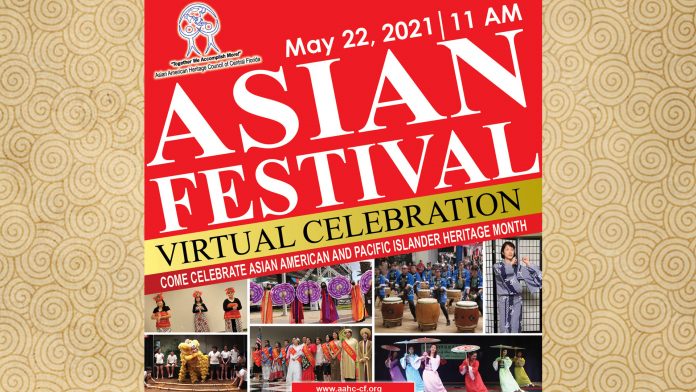 May is Asian-Pacific American Heritage Month – a celebration of Asians and Pacific Islanders in the United States. The virtual festival hosted by the Asian American Heritage Council of Central Florida (AAHC), the festival showcased the diverse Asian community within the Central Florida area. The countries that were represented were China, Indonesia, Japan, Philippines, Taiwan, and Vietnam.
The Masters of Ceremony were Retno Kusumoputri and Vi Ma, which began with National Anthem by Brooke Weiner from OCPA Orlando, followed by Roy Laurens, AAHC Chair opening speech. Special greetings from Orange County Mayor Jerry L. Demings and Indonesian Consulate General, Andre Siregar. The culture showcases featured dances from China, Indonesia, Japan, Philippines, Taiwan, and Vietnam. Orlando Taiko Dojo performed Japanese Taiko music. China demonstrated its martial arts.
Asian Festival 2021 Virtual Celebration was made possible by title sponsors The Boeing Company. Gold Sponsor: Viet-Nomz, Silver Sponsors: Asian American Chamber of Commerce of Central Florida AACC and Wat Florida Dhammaram of Kissimmee,FL. Bronze sponsors: Cino International Inc. 金鼎地產, Taiwanese Chamber of Commerce of Greater Orlando TCCGO 大奧蘭多台灣商會, Maaswinkel Law P.A., Japan Association Of Orlando, and Orange County Library System (FL). Media Sponsor: Asia Trend Magazine
---
Like most commemorative months, Asian-Pacific Heritage Month originated in a congressional bill. In June 1977, Reps. Frank Horton of New York and Norman Y. Mineta of California introduced a House resolution that called upon the president to proclaim the first ten days of May as Asian-Pacific Heritage Week. The following month, senators Daniel Inouye and Spark Matsunaga introduced a similar bill in the Senate. Both were passed. On October 5, 1978, President Jimmy Carter signed a Joint Resolution designating the annual celebration. Twelve years later, President George H.W. Bush signed an extension making the week-long celebration into a month-long celebration. In 1992, the official designation of May as Asian-Pacific American Heritage Month was signed into law.
The month of May was chosen to commemorate the immigration of the first Japanese to the United States on May 7, 1843, and to mark the anniversary of the completion of the transcontinental railroad on May 10, 1869. The majority of the workers who laid the tracks were Chinese immigrants.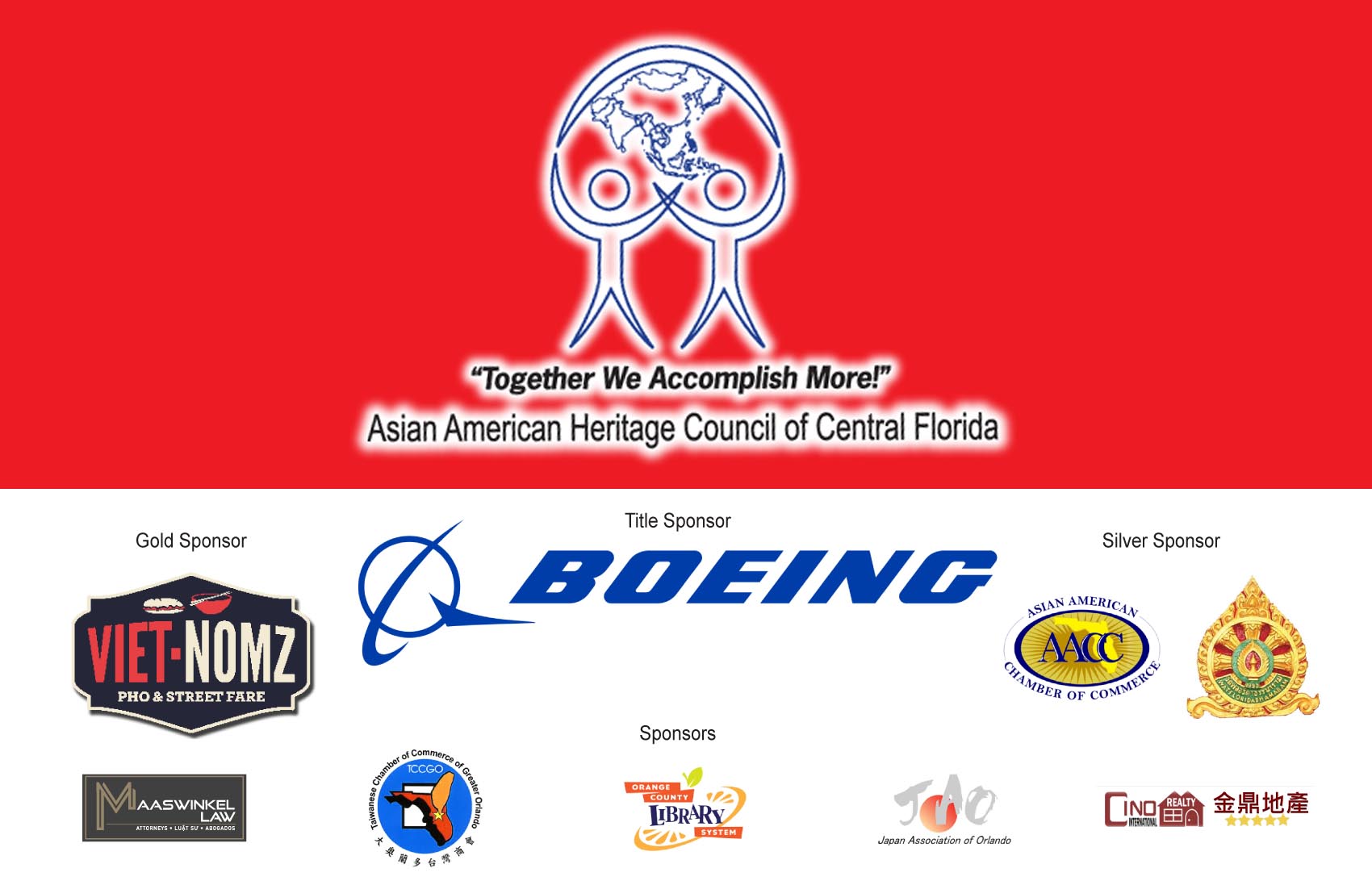 ---
Asian American Heritage Council of Central Florida (AAHC), is a nonprofit 501(C)3 organization in existence since 1980 with a mission to preserve the culture and heritage of Asians, to advance their civic, educational and social interests, and promote their cultural diversity. As part of that mission, AAHC holds an annual event to recognize and honor Asian American students for their academic excellence.
Founded in 2000, A.A.H.C. Asian American Heritage Council of Central Florida assists Central Florida's Asian community. This includes Asian Cultural Festival, Asian American Student Scholarship. In 2019, A.A.H.C. won the Distinguished Asian American Award at the Orange County Asian Pacific American Heritage Month Celebration.
More info at http://www.aahc-cf.org/
LIKE Facebook.com/Asian-American-Heritage-Council-AAHC-of-Central-Florida
Comments