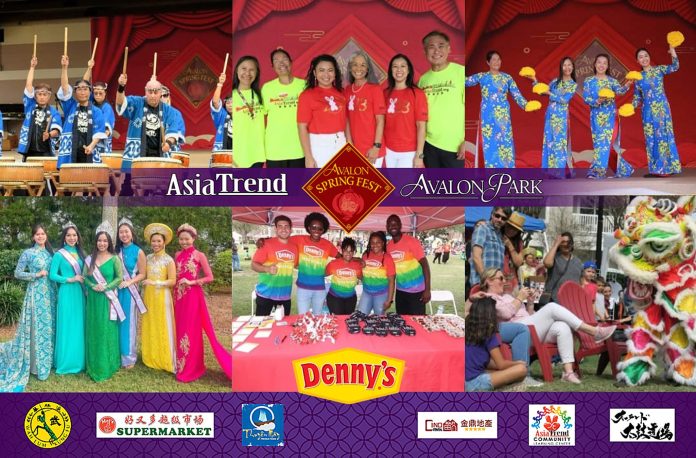 In the Year of the Rabbit, it seems appropriate to multiple the number of Asian festivities by adding a new Spring Festival celebrating the Lunar New Year. On Saturday, February 11, Asia Trend proudly presented the first annual SpringFest in Avalon Park, Orlando. This outdoor festival located in Avalon Town Park offered a diverse range of entertainment from dragon dances, kung fu and tai chi demonstrations, cultural fashion shows, traditional dance, and music from multiple of countries along with 48 vendors and food trucks to give anyone who attended an Asian cultural experience stimulating all five senses.
Opening the festival was Commissioner Gomez Cordero with all performances taking place on the Avalon Town Park main stage hosted by a trio of emcees from the Orlando chapter of the National Association of Asian American Professionals (NAAAP); Amy Akamine, President, Minh-Thi Dang, Vice President and Onchantho Am, Secretary. Besides introducing the performances, the NAAAP emcees provided awareness on key initiatives impacting the Asian American Pacific Islander (AAPI) community; to include Asian American history in K-12 public schools curriculum by Make Us Visible (https://makeusvisible.org) and to increase AAPI voters by grassroots non-partisan group, Asian Americans Coming Together (ACT).
Avalon Park Orlando partnered with Asia Trend for the Moon Over Avalon Mid-Summer Festival in September. Both festivals draw a thousand attendees and provides an opportunity for audience participation with pre-festival cultural workshops. A lantern making workshop occurs in September and a Lucky Red Envelope making workshop took place on January 28 hosted by Thuyen May Productions and Avalon Park Arts and Culture Center. Participants can showcase their lanterns and exchange envelopes during each festival.
SpringFest was made possible with the generous support from Title sponsor: Denny's Corporation, Gold sponsors: Mei's supermarket and Wah Lum Kung Fu Temple, Silver sponsor: Cino International Realty and Events partners: Orlando Taiko Dojo, Thuyen May Productions, Orlando Hanqing Taiji Culture and Art Center, and Avalon Park Arts and Culture Center.
Thank you to all the local artists, non-profit organizations, business vendors, food vendors and guests who attended.
Te Tyme
Mei's Supermarket
LetTrySome
Asian Beauty Essentials
Jade Rooster Creations
KANKI'S Peachade LLC
Essential Artis Soap, LLC
Smarra Dream Vacations
O2B Kids
CAACF
Chinese School of CAACF
Emine Firik
Make Us Visible Florida
Indulgences Unique Pieces Lust Jewelry
@nadiaracheddesign
YMCA of Central Florida
NuSpine Chiropractic
Soleate Shop
Renewal by Andersen
Oasis jewelry
Beau By angi
Tk toys
J&R Motivation and More LLC,
Shen Yun
UF College of Pharmacy – ASPC
Orange County Fire Rescue
Orlando Korea Culture Center
Sweet Rolled Tacos Florida
The Tea Social
Meng's Kitchen
Sweet Shiba
Bao Houz LLC
Ahmad Kanjeh
Crepe food truck
Pasta&Grill
Maya's Merienda and Asian St Foods
Thai-rific Beverages
Indonesia Cuisine
Bom Grill
BENTO asian kitchen + sushi
Chewy Boba Company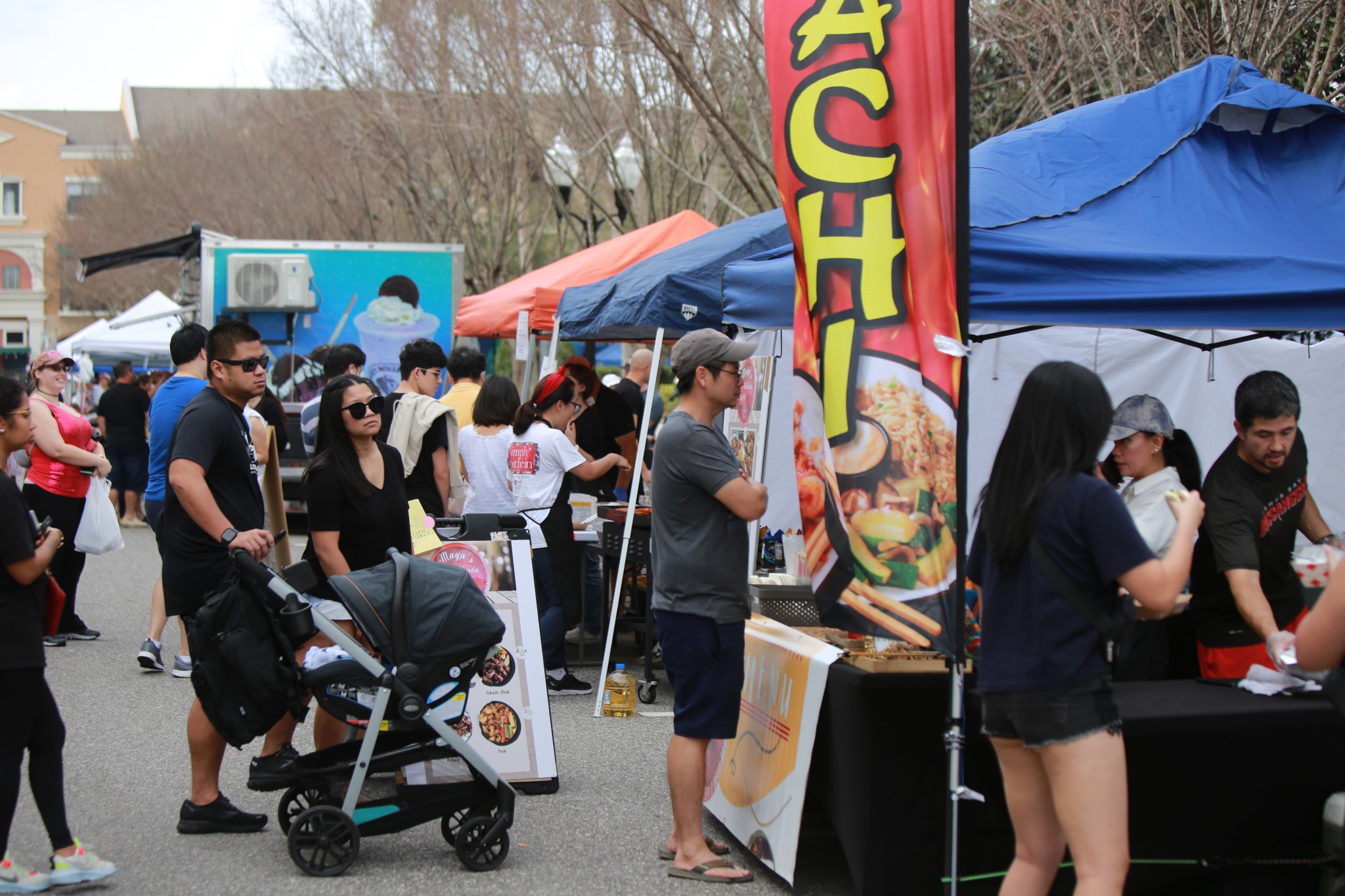 A huge Thank you to the Performing groups:
Dragon Dance: C.H.A.R.G.E. Dragon Boat team
Tai Chi Demonstration: Orlando HanQing Tai Chi Culture and Art Center
Traditional Chinese Instrumental Music: Mr. Changkui Tang
Hanfu Fashion Show: Orlando Hanfu Club
Vietnamese Fashion Show: Miss Vietnam Florida and Court
Lion Dance and Kung Fu Demonstration: Wah Lum Kung Fu Temple
Vietnamese Dance: Thuyen May Productions
Modern Dance: American Arts & Athletics
Indian Dance: Devyani Dancer
Indonesian Dance: Indonesian Cultural Group
Japanese Taiko Performance: Orlando Taiko Dojo
Traditional Vietnamese Instrumental Music: Mr. Nhut Bui
Instrumental Duet: Mr. Gary CK Lau and Mr. Nhut Bui
We're looking forward to see you all at next year's event!
Comments