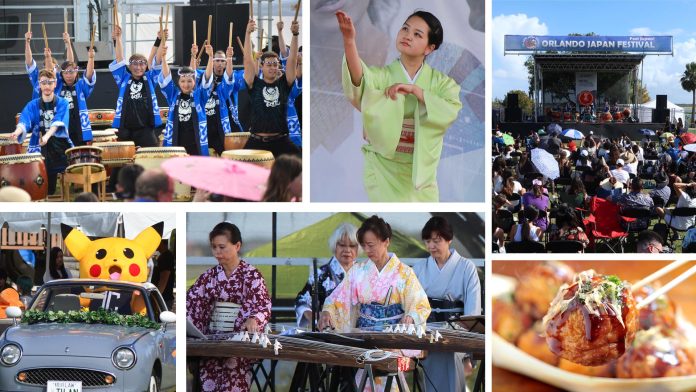 Consul General Kazuhiro Nakai was invited to make the opening remarks at the 22nd Orlando-Japan Festival. The Orlando-Japan Festival is Japan's largest annual culture event held in Florida. The event hosted by the Japan Association of Orlando (JAO) together with over 7,500 audience. Visitors enjoyed performances of Taiko drumming, Koto (the Japanese harp), traditional dancing, exhibitions of martial arts such as Judo, Karate and Kobudo, over 50 booths/vendors introducing a variety of Japan's culture, and a cosplay contest.
Consul General Nakai highly commended the rich contents of the festival program which provided visitors good opportunities to experience a wide range of Japanese cultural traditions; ranging from the traditional to modern pop culture. He also expressed the hope that such experiences would inspire festival goers to explore more of Japan and its unique culture, helping them to cultivate a deeper understanding of and interest in Japan.
The Consulate General, in cooperation with students from The University of Florida, ran a booth introducing haiku (a traditional form of Japanese poetry arranged in a five-seven-five syllables form), koinobori (Japan's carp streamers), and omikuji (Japanese fortunes-telling slips). We were so pleased that the booth was filled with people enjoying the experience of creating their own haiku, painting koinobori with their favorite colors, and drawing omikuji lot to see their fortunes. We are so grateful for the dedicated cooperation of our UF friends!
Watch the Orlando Japan Festival videos at www.youtube.com/AsiaTrend
Orlando Japan Festival photos at www.facebook.com/AsiaTrend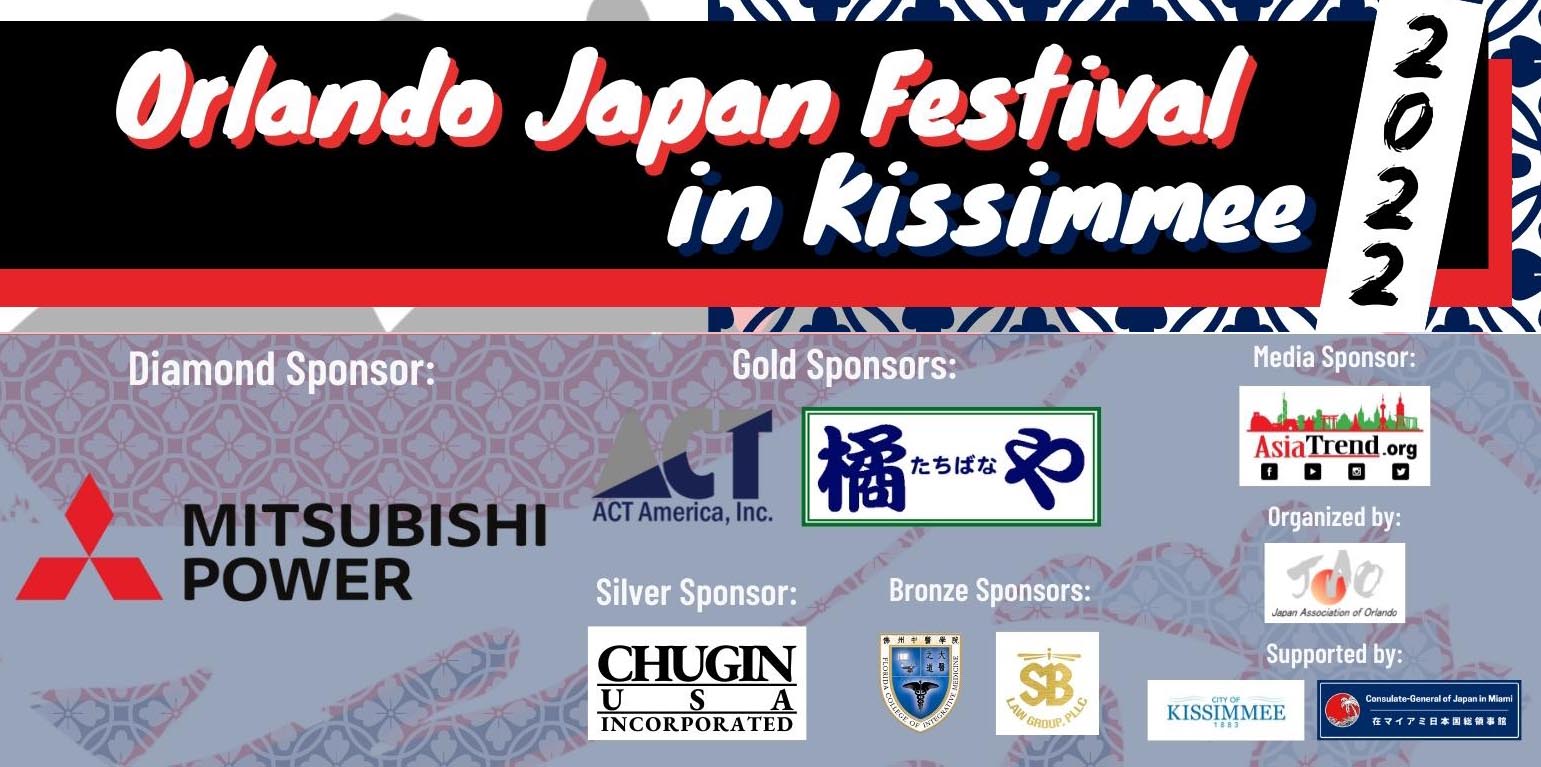 Japan Association of Orlando, Inc. are committed to the cultural exchange between Japan and the U.S., and promote the education of and cultural appreciation of Japanese art, music, and other traditions in the Orlando community through conducting Japan Festival and other cultural events.    
Orlando Japan Festival in Kissimmee 2022 performing groups: Mukushin-ryu Bujutsu by Rising Sun Dojo, Orlando Hoshuko (Japanese Language School), Gospel Music by OJBC Gospel Singers, Koto performance by Yoshinmo-kai, Taiko performance by Matsuriza
Comments