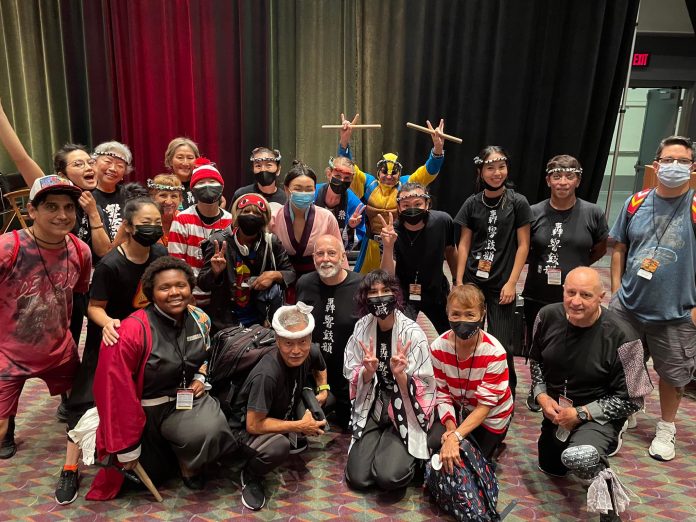 On May 19 to 22, Asia Trend partnered with Wasabi Anime to present Japanese culture at the MEGACON ORLANDO 2022. This is the third time Asia Trend hosted the mini Asian Cultural EXPO at the MEGACON ORLANDO to promote Asian culture and fundraise for Asia Trend. This year we had Japanese Paper Art: Learn Origami on Friday and Sunday. Workshop was chaired by Izumi Sakurada and Yuni Sakurada, Gateway to Japan, Inc. Orlando Taiko Dojo hosted the Japanese Taiko demonstration and Workshop on Saturday at the main theater.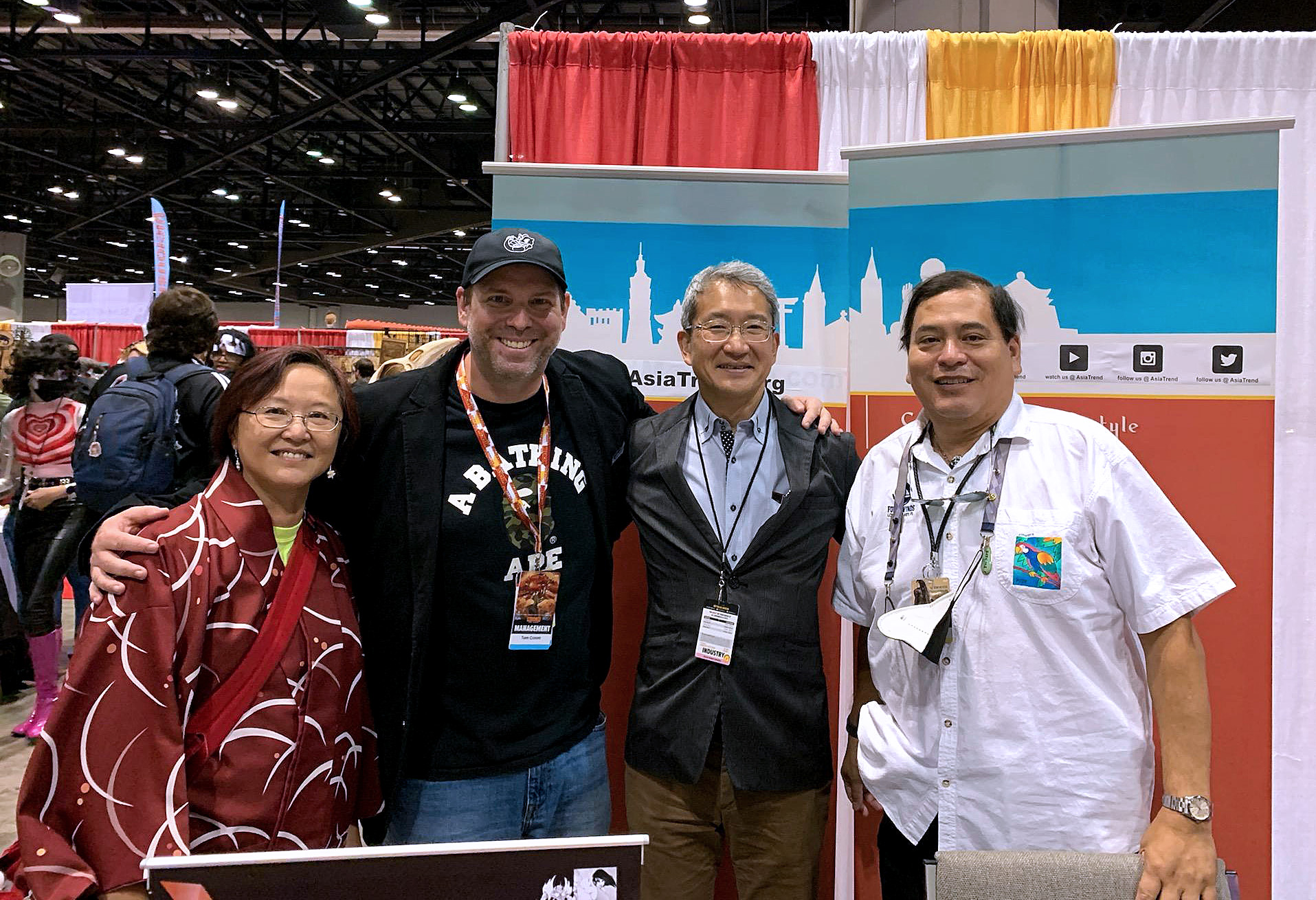 On May 20 and 21, Kazuhiro Nakai, Consul General of the Consulate General of Japan in Miami was invited by MEGACON ORLANDO, an event which attracts over 100,000 manga, comic, anime, cosplay, TV games, toys, and other pop culture enthusiasts. He gave a speech to a large number of visitors on the 21st, welcoming the increasing number of people studying the Japanese language and interested in Japanese history and traditions as a result of manga and anime. Consul General Nakai toured the venue with Tom Croom, CEO of Green Mustard Entertainment, Inc, (Wasabi Anime) a MEGACON ORLANDO participant.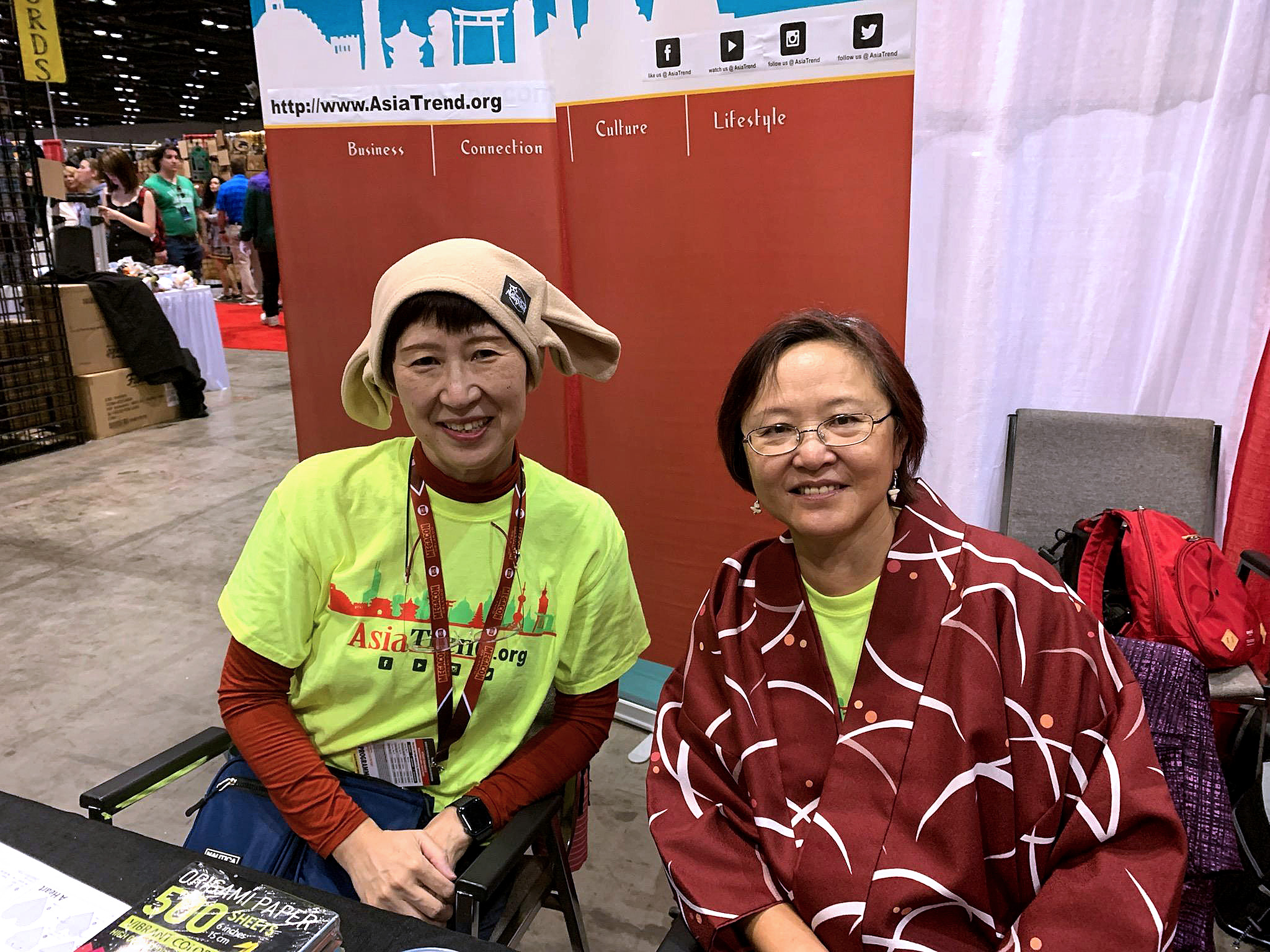 There were many cosplayers at the venue, and a great many of them were dressed as Japanese anime and manga characters, reminding Consul General Nakai once again of the popularity of Japanese Pop Culture. At the venue, Consul General Nakai had the opportunity to meet voice actors who dub Japanese anime characters in the United States as well as Aman Gupta, CEO of Fan Expo HQ, the organizer the event, who explained the popularity of Japanese Pop Culture. On the 20th, the Consulate General held a workshop on the basics of the Japanese language, including coloring in Japanese anime, while on the 21st, after The Consul-General's address, there was a dynamic taiko performance and workshop by Orlando Taiko Dojo.
In 2018, Izumi Sakurada, President/ Chief Instructor of Gateway to Japan Inc. connected Asia Trend with Tom Croom, CEO of Green Mustard Entertainment, Inc, (Wasabi Anime). Tom would like to bring some Asian culture presentations to MEGACON ORLANDO. Besides the full house for the Japanese mini lesson and Origami Workshop by Izumi Sakurada and Yuni Sakurada. We brought an idea to invited the MEGACON participants joined the 1000 origami cranes (千羽鶴 ) folding project. We made the goal in 4 days with over a hundred participants. Finally we donated the 1000 origami cranes to the Pulse Foundation. 
The second time was hosted in the summer of 2021. This time we brought a mini Asian Cultural EXPO to MEGACON ORLANDO. Programs included Origami Workshop by Gateway to Japan Inc., Japanese Taiko by Orlando Taiko Dojo, Tai Chi demonstration and workshop by Orlando Hanqing Taiji Culture and Arts Center, Kpop discussion about the bands and culture behind the Korean pop music section, and Henna Tattoo by Priya. The participants loved the interactive Taiko,Tai Chi, and Kpop dance games.   
Comments