In-car karaoke and laughter filled the air as Thuyen May Productions took a 15-passenger van road trip from Florida to North Carolina. Celebrating the Mid-Autumn festival with the rest of the world brought the Orlando-based group to Wake Forest, North Carolina by invitation. This marks the group's second year doing so.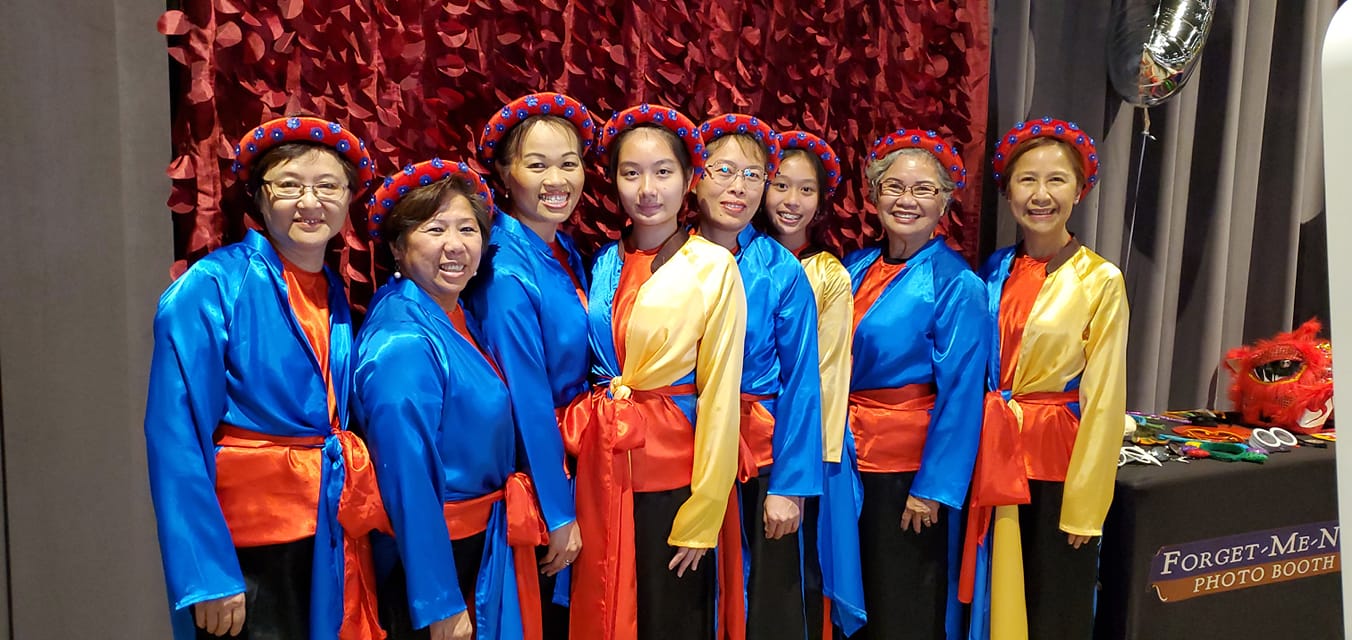 On September 14, 2019, Thuyen May Productions contributed five traditional dances to the Wake Forest Renaissance Centre's Moon Festival. Dances interspersed a night of singing and Vietnamese entertainment. Thuyen May brought their full show along, featuring dances connected by a narrative video slideshow of pictures, historic facts, and choreography notes.
The dance group gave tight-knit and professional performances to support the Wake Forest Renaissance Center and the North Carolina Vietnamese community. Thuyen May Productions head instructor and choreographer, Mai-Huong Nguyen, explains how honored they were to be kindly welcomed to North Carolina. "The communities and the Wake Forest Renaissance Center are always so kind and hospitable to us," she says, "We were honored to be invited as part of the program." Therefore, putting on their best show was Thuyen May's way of thanking their hosts.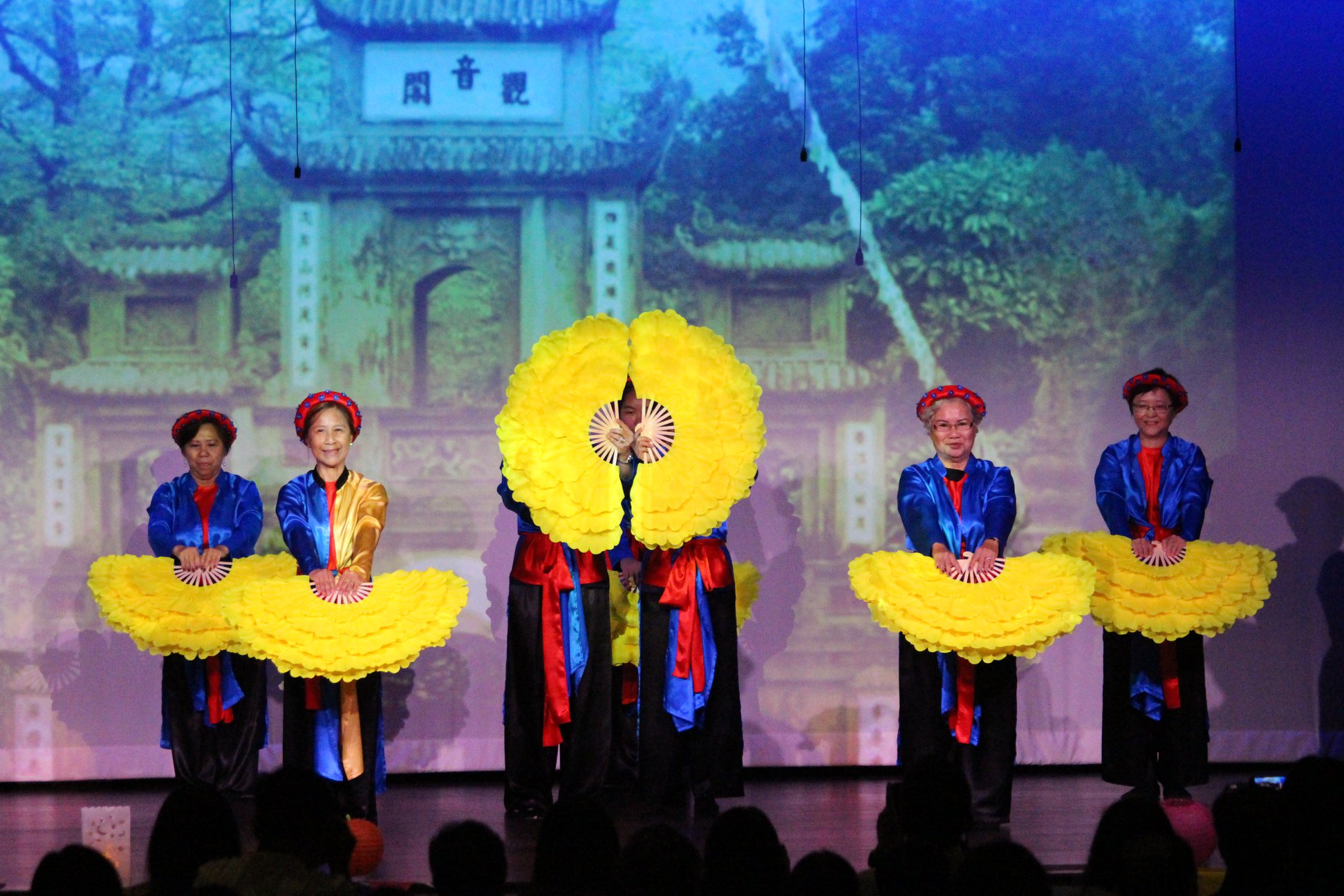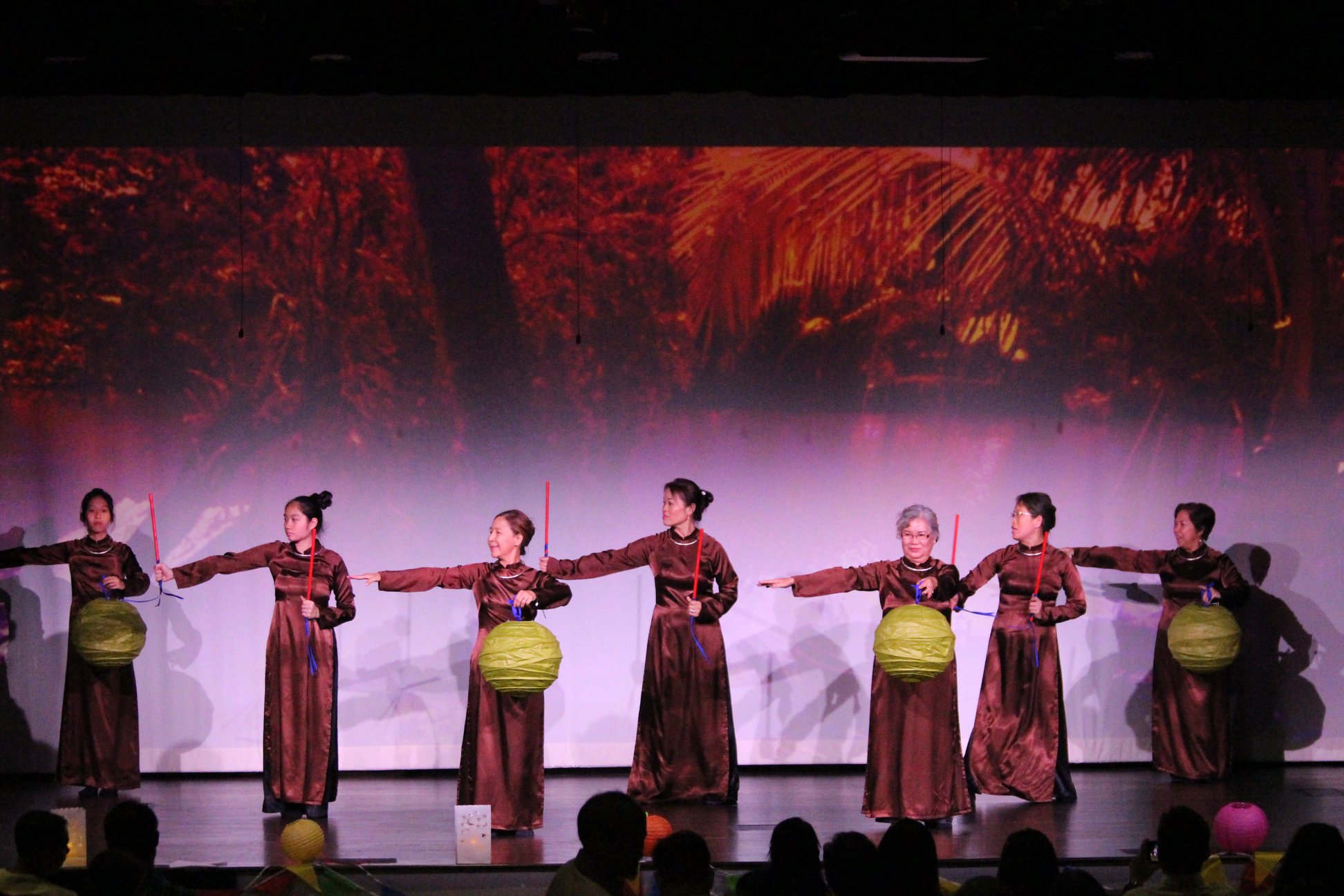 Thuyen May's dance workshop was among the highlight of the show, bringing all ages and peoples on stage. Smiling faces shined brightly as parents and children alike gathered to learn "Đi Cấy," a fun group dance depicting rural Vietnamese farm life. Fun choreography points represented the farming, fishing, and shuttlecock traditions of Vietnam. This dance really reflects Thuyen May's mission and philosophy as a non-profit group. From their humble beginnings, Thuyen May always sought to bring Vietnamese cultural dances, education, and community involvement to Central Florida and beyond.
The dance group is also recognized for their vibrant traditional costumes and detailed choreographies. Their wardrobe includes not only the well-recognized áo dài silk robe, but also costumes such as the áo tứ thân, a four-part tunic unique to Northern Vietnam. These traditional costumes shine on stage in a variety of colors including red, blue, and yellow, making the group recognizable on- and offstage.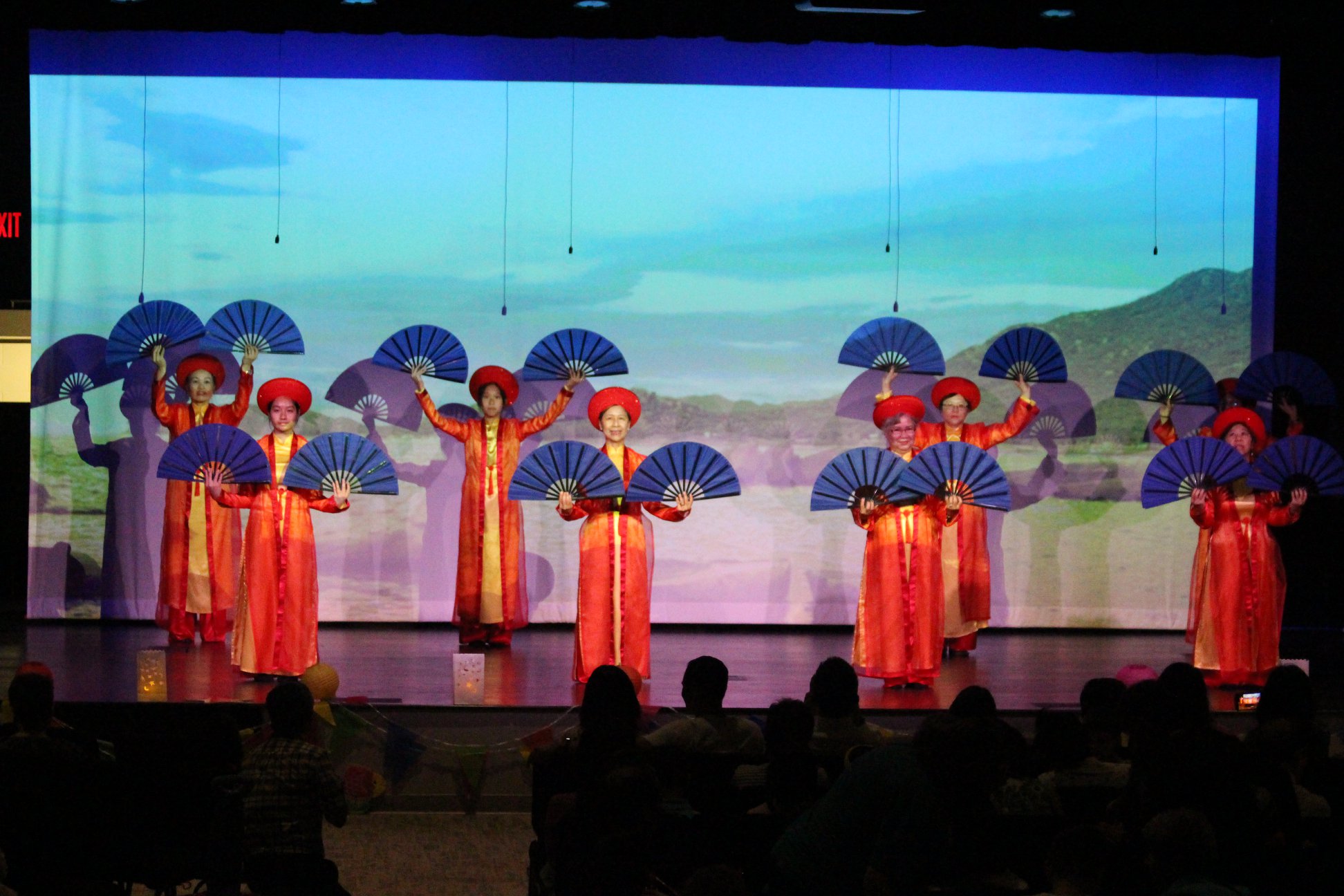 Costumes aren't Thuyen May's only key point. Their choreographies and music are tailored to depict historical references while holding a more modern feel. One of their dances, "Em Đi Chùa Hương" ("Visiting Chua Huong Temple"), illustrates both the festive traditions of Chùa Hương's annual Tet season and the pagoda's mysticism. The dance also tells a story of a young visitor who must choose between love or prayer when she visits the temple. Following the lyrics set in the past tense, Thuyen May sought to represent past, present, and future in their motions and circular motions and formations. Their yellow flower fans represented vibrant festivity, youth, and life. Each dancer represents a flower petal that is complete when people come together in friendship towards a blooming future.
This is just one example of Thuyen May's dedication to bringing Vietnamese culture to all peoples and communities. Most importantly, it was their way of thanking the Wake Forest community and making new connections with all communities and peoples beyond Florida.
Comments