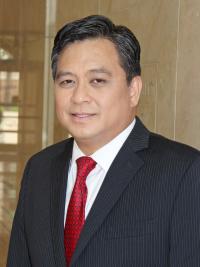 The National Conference of Vietnamese Attorneys (NCVAA) congratulates Nhan T. Vu on his appointment to the Orange County (California) Superior Court. Governor Edmund G. ("Jerry") Brown, Jr. made the appointment in June 2018.
    Nhan has been a stalwart supporter of NCVAA from the start, having served multiple times as a board member, organizer, moderator, or panelist. He was always ready to pitch in when he is needed, sometimes at the last moment. With his warmth, wit, and energy, he has inspired our board, volunteers, and attendees. We know our friends at our sister organization, the Vietnamese American Bar Association of Southern California, of which Nhan is the current president, feel the same.
    Nhan has served as a deputy attorney general at the California Department of Justice, Office of the Attorney General since 2014. He was a partner at Willenken, Wilson, Loh & Delgado LLP from 2006 to 2014, an associate professor at the Chapman University Dale E. Fowler School of Law from 2004 to 2006, and an assistant professor at the same law school from 2001 to 2004. In his early legal career, he was an associate at Gibson, Dunn & Crutcher; Russin & Vecchi; and Latham & Watkins. After earning his bachelor's degree at Harvard and his law degree at Yale, Nhan clerked for the Honorable Alex Kozinski at the United States Court of Appeals for the Ninth Circuit.
    We look forward to celebrating with Nhan during the 12th Annual National Conference of Vietnamese American Attorneys, which will be held in Atlanta, Georgia from 
August 3-4, 2018
.
Comments