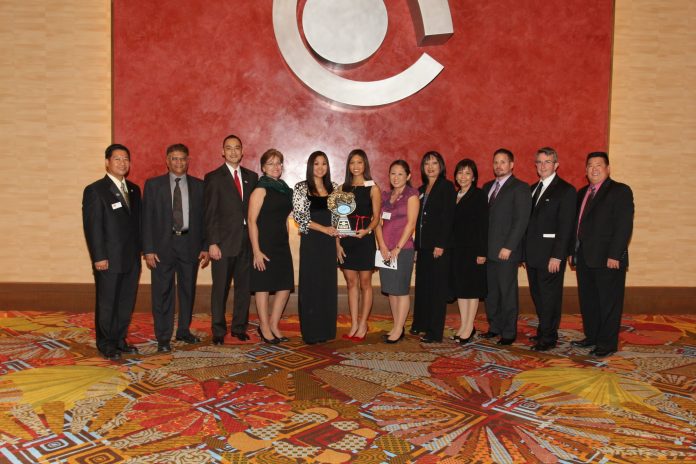 A magical night of dragons, sugar plum fairies and surprised award winners greeted guests who attended the AACC First Annual Golden Dragon Awards at The Peabody Orlando on November 19, 2010.
The dinner banquet and awards ceremony, presented by the Asian American Chamber of Commerce of Central Florida, honored five recipients for their leadership, contributions and positive impact on the community. Emcee Valerie Boey, a news journalist with Fox 35 News, announced the winners, who each received golden dragonhead trophies. The recipients included:
● Lockheed Martin Central Florida (Golden Dragon Award, the Chamber's highest honor)
● C.K. "Gary" Lau & Shally Wong / Asia Trend Magazine (Ellison S. Onizuka Humanitarian Award)
● Orlando Utilities Commission (Green Spirit Award)
● City of Orlando (Diversity Champion Award)
● Bruce Wang / One Brick Orlando (Golden Hands Award)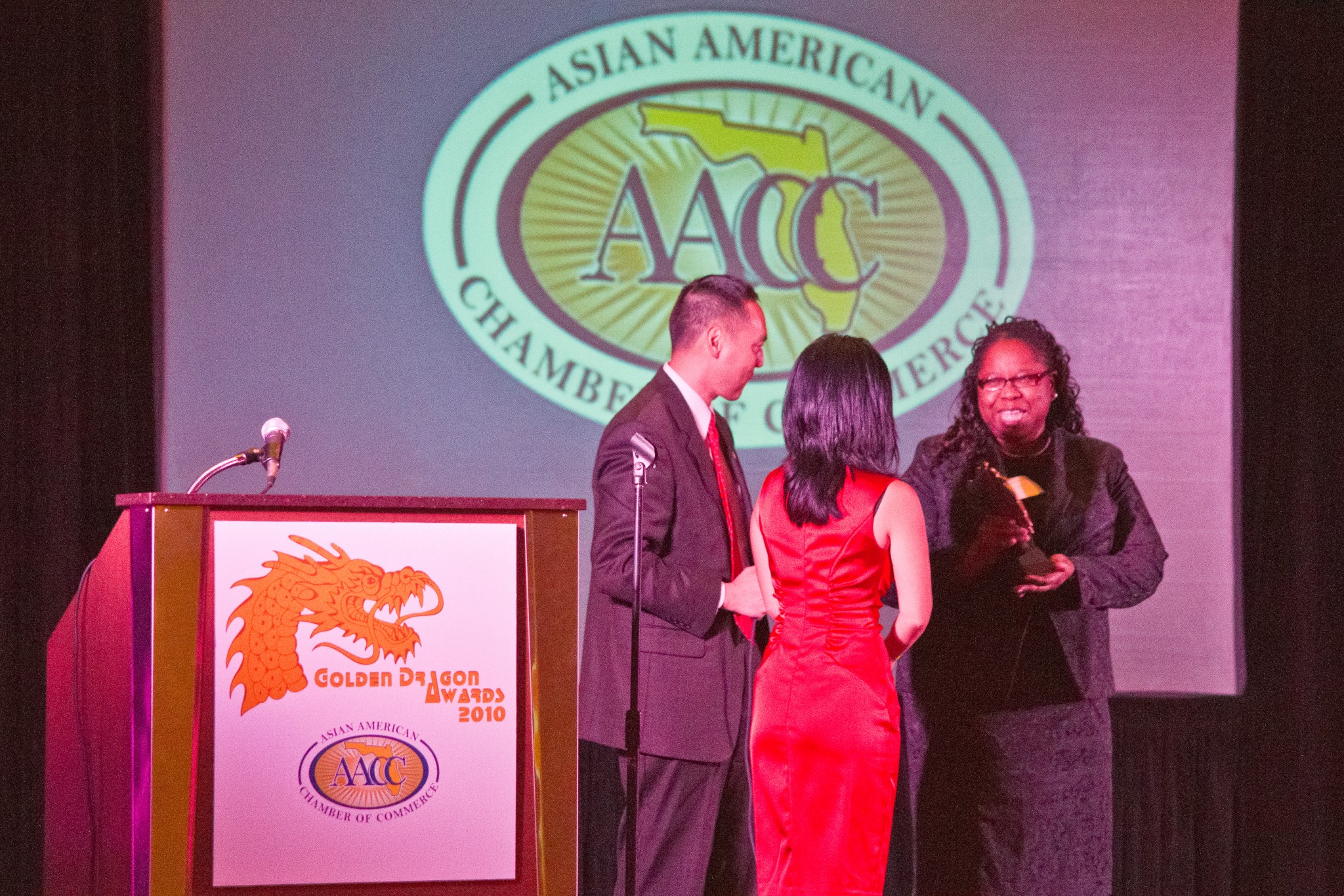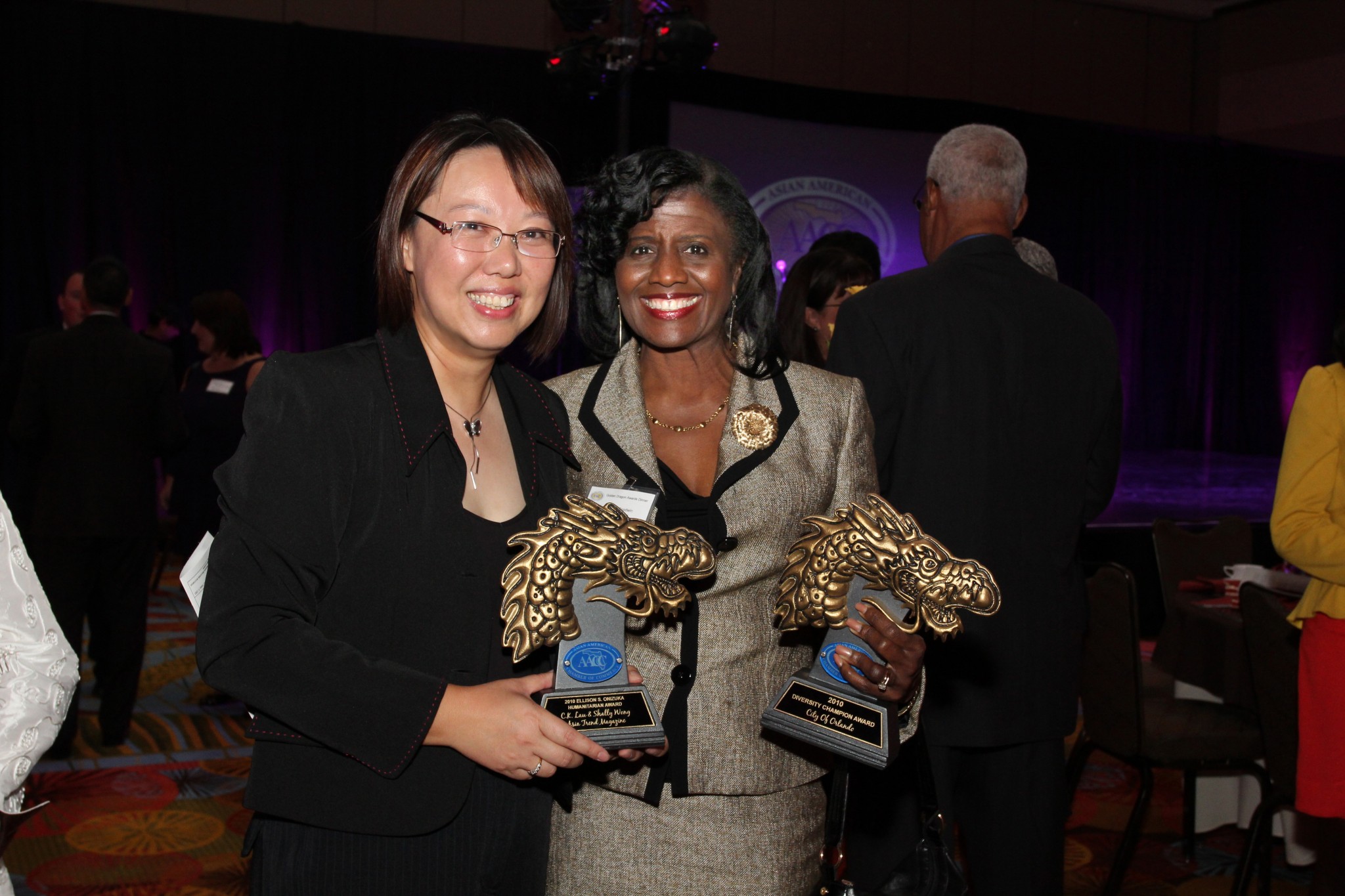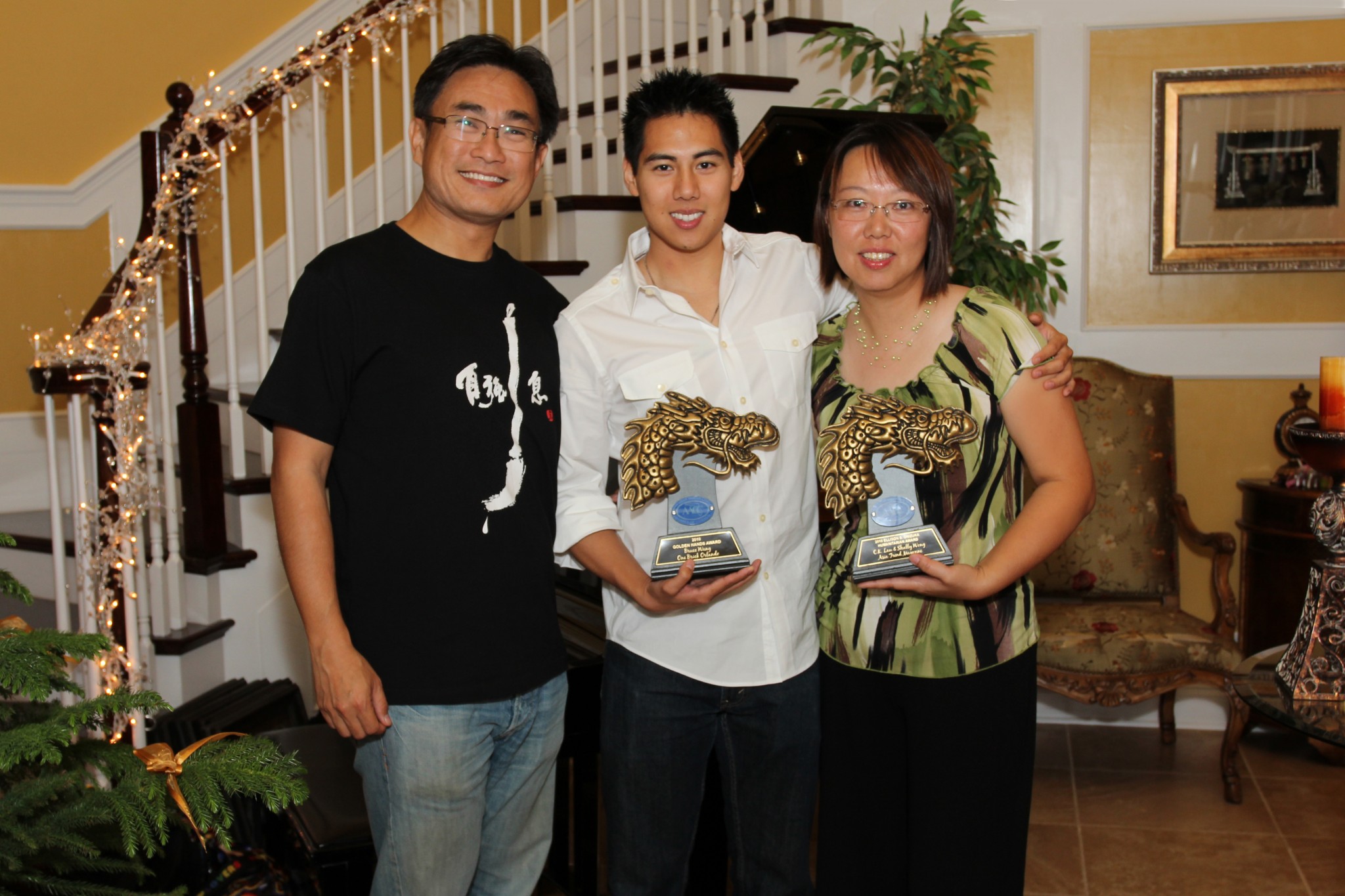 A separate "internal" award (for current members or directors), the President's Leadership Award, was bestowed upon Nina Yon, AACC's Vice President of Internal Affairs.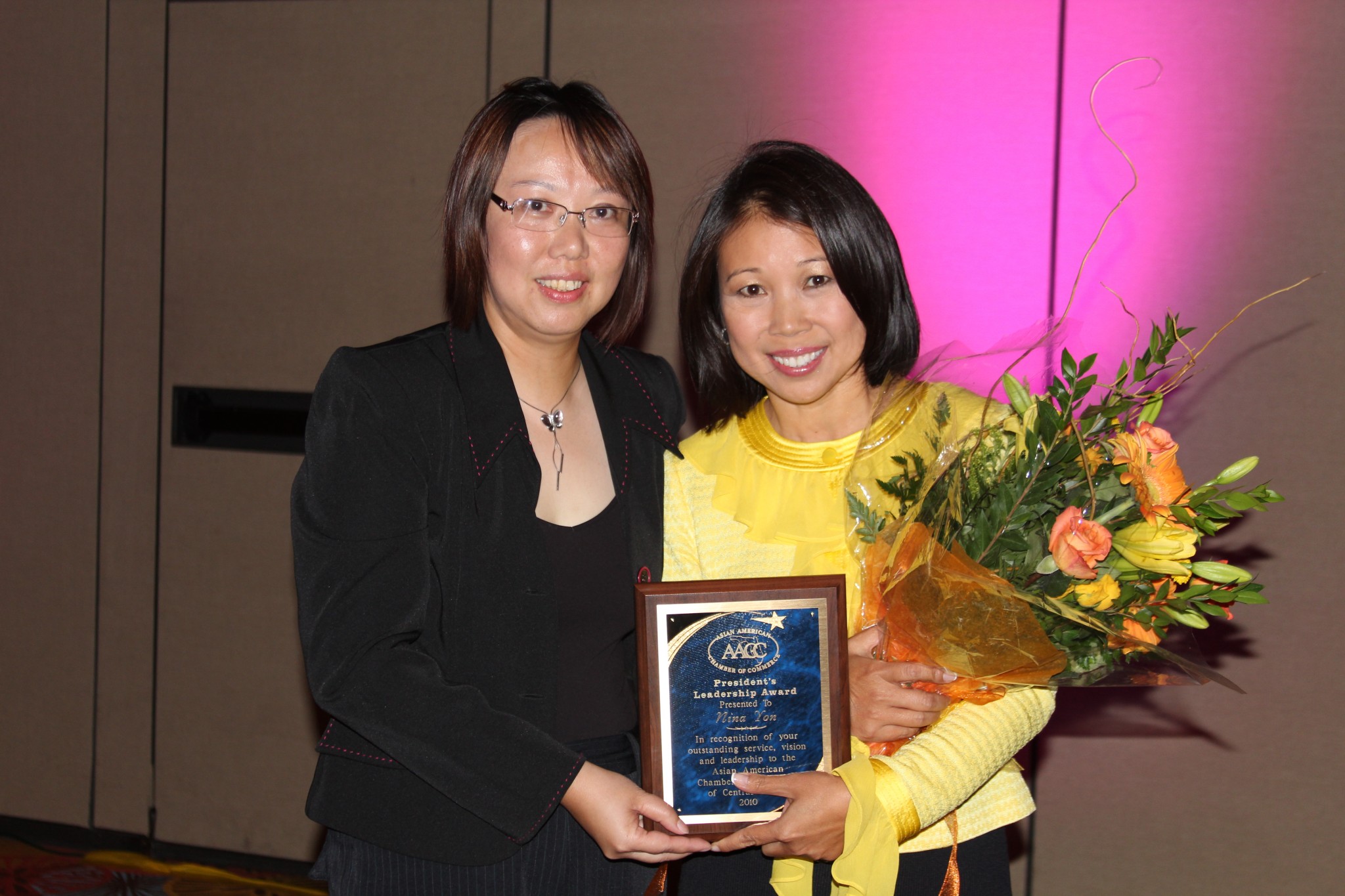 While dining on mahi-mahi in lemon sauce, chicken and a trio of desserts, guests were treated to a 15-minute highlight presentation of "The Nutcracker" by the Orlando Ballet. The five ballet dancers showcased the talents of some of Orlando Ballet's most accomplished performers, including Chiaki Yasukawa (from Osaka, Japan, and in her tenth year with Orlando Ballet); Sohee Bae and A reum Chung (both from Seoul, Korea, and starting their fourth year in Orlando); Brandon Nguyen (from Fort Worth, Texas and in his third year with the company) and Daniel Benevides (from Anaheim, California, and beginning his fifth year with Orlando Ballet).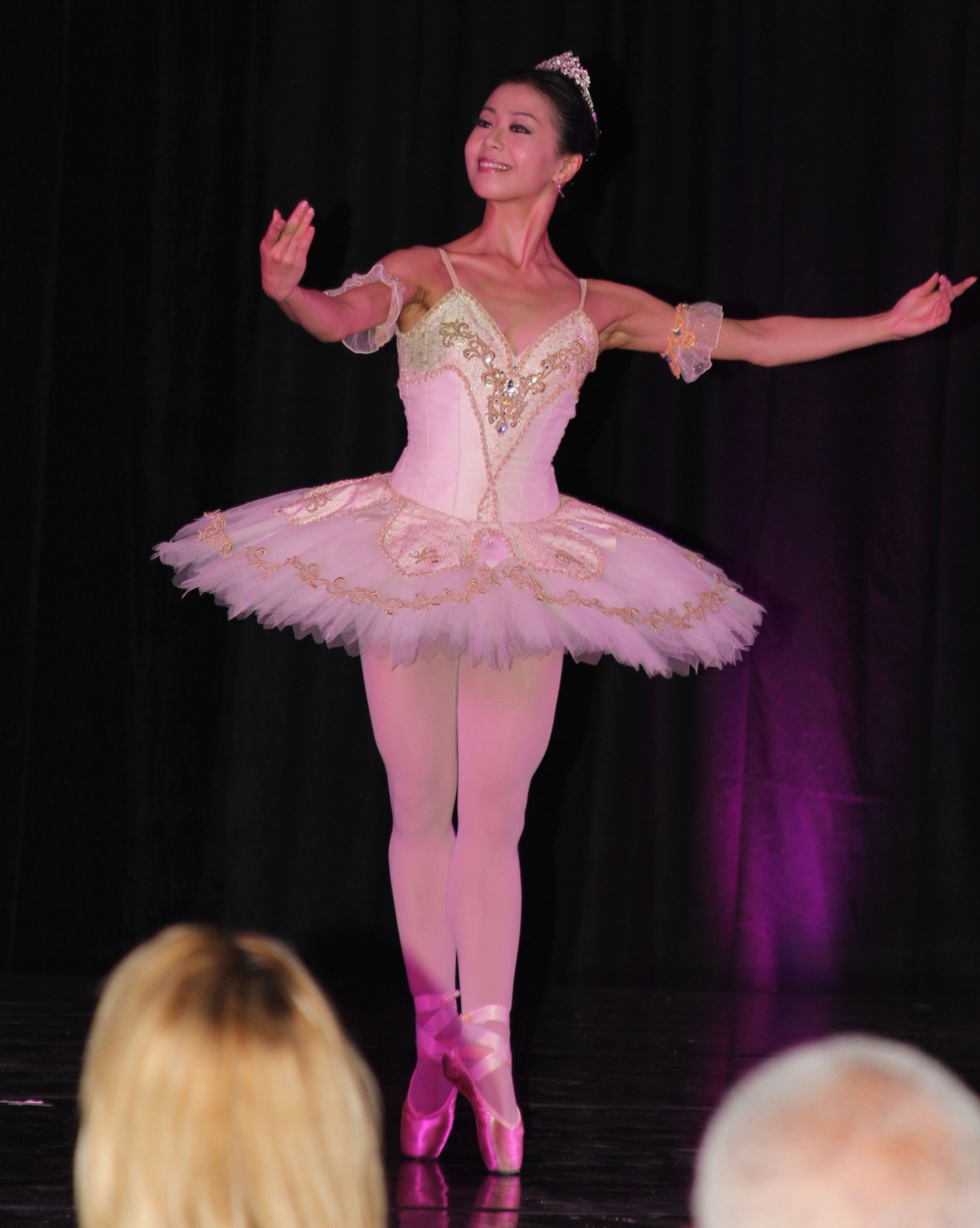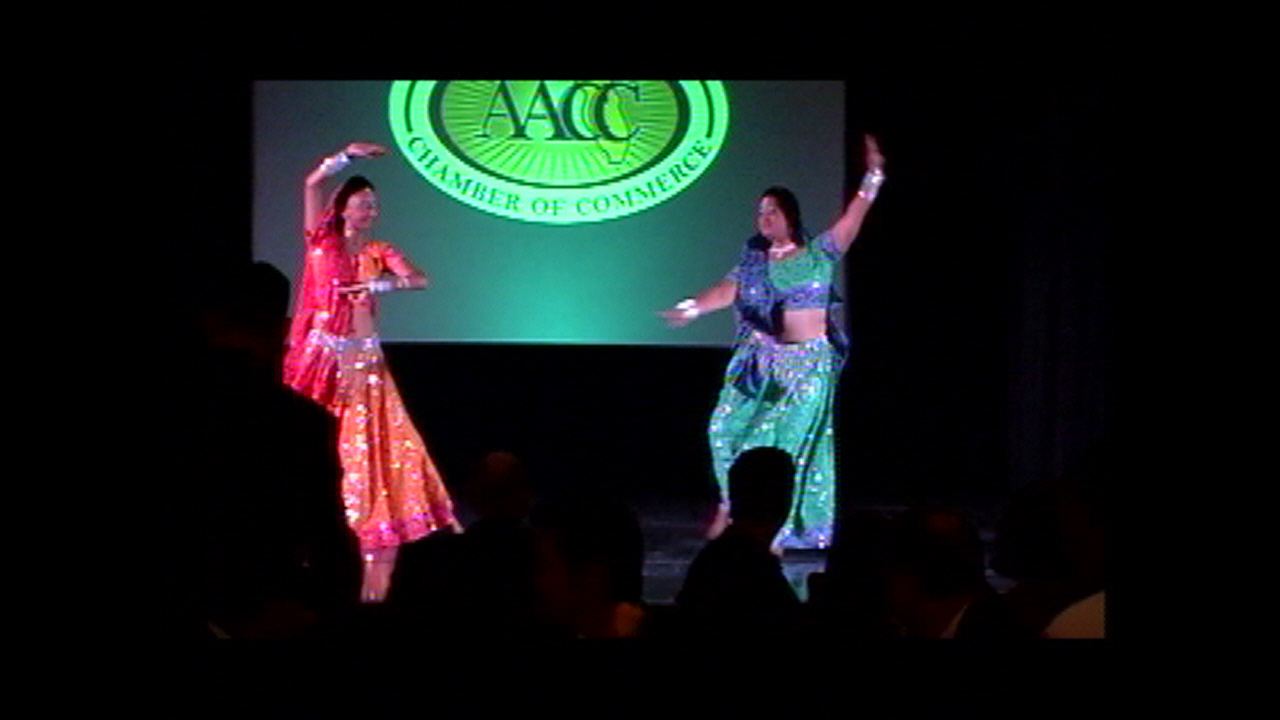 Earlier in the evening, Chamber members and guests were also entertained by Indian dancers from the Vashnie Dance Academy; an eight-member Asian musician ensemble from REACH of Central Florida (www.reachocf.org); and two lion dances from Sifu Charles' Lion Dance Team.
VIP guests included Orlando Commissioner Robert Stuart; Marcia Hope Goodwin, Director of the City of Orlando's Community Affairs; U.S. Ambassador Harriet L. Elam-Thomas; actor Philip Michael Thomas (Detective Tubbs in "Miami Vice"); and other dignitaries.
"With the success of our first Golden Dragon Awards, we are already planning an even more spectacular awards ceremony for next October," said Glenn Leong, President of the Chamber. "Our goal is to make these Awards our signature event every year. We really want to shine a light on our local members, entrepreneurs and businesses and say, 'These are the best that Greater Orlando has to offer.'"
The full performance of Orlando Ballet's "The Nutcracker" will be held at Bob Carr Performing Arts Centre on December 17-19, 2010. Visit www.OrlandoBallet.org for seating and ticket availability. Additional information and photos from the Golden Dragon Awards may be found at: www.GoldenDragonAwards.wordpress.com.
Photos: Jorge Becerril and C.K. Lau (To view the photo album, visit www.facebook.com/asiatrend)
Article: Glenn R. Leong
Comments