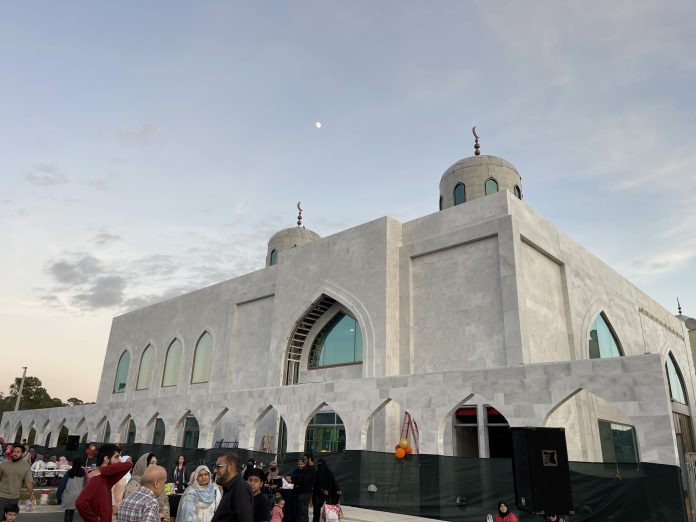 On Saturday December 3 2022, the Islamic Center of Orlando (ICO) hosted their first annual Orlando Halal Food Festival drawing in well over a thousand attendees from across Florida. The event featured over 25 different vendors representing a range of cultures from South Asia to South America.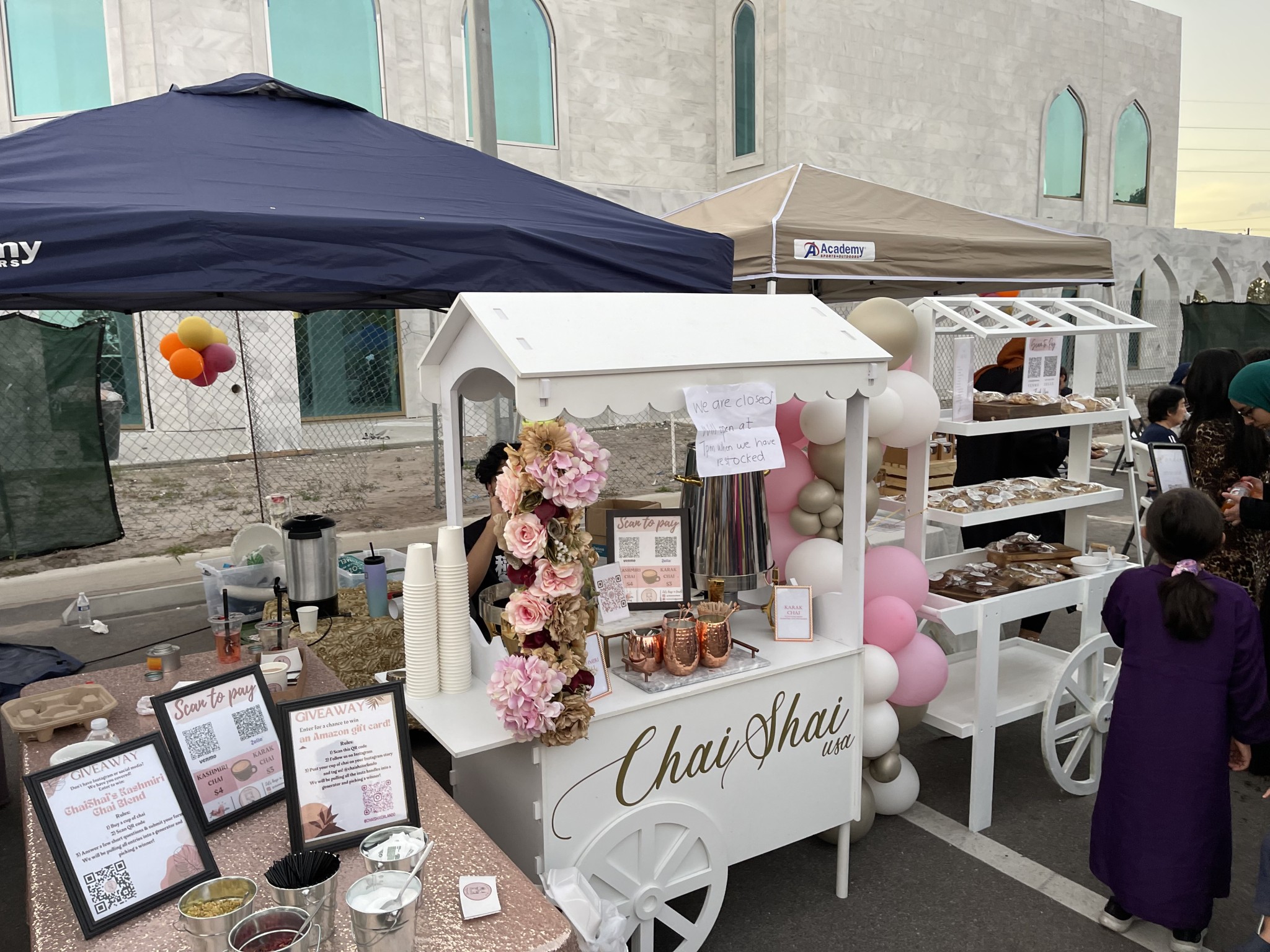 The event was planned by the ICO Youth Group in a show of leadership by local students and young professionals, and was held at The Jama Masjid of Orlando, which serves a spiritual and social hub for the Muslim community in the Lake Buena Vista area near Disney and I-Drive, after the anticipated completion of its expansion project it is set to be the largest mosque in the state of Florida.
ICO Community member and UCF Order of the Pegasus Recipient Abdullah Saqib who was on the planning committee of the event commented on the diversity of the attendees, "It's a beautiful thing, Muslims of course came in full droves but non-Muslims came in numbers as well, neighbors came, people just went by and saw the extravaganza and joined as well, Muslims invited their friends and co-workers, so it's a beautiful turnout" and commented how next year's festival will likely be even bigger in terms of vendors and attendees having seen the large turnout despite it being the first time they plan an event of this nature.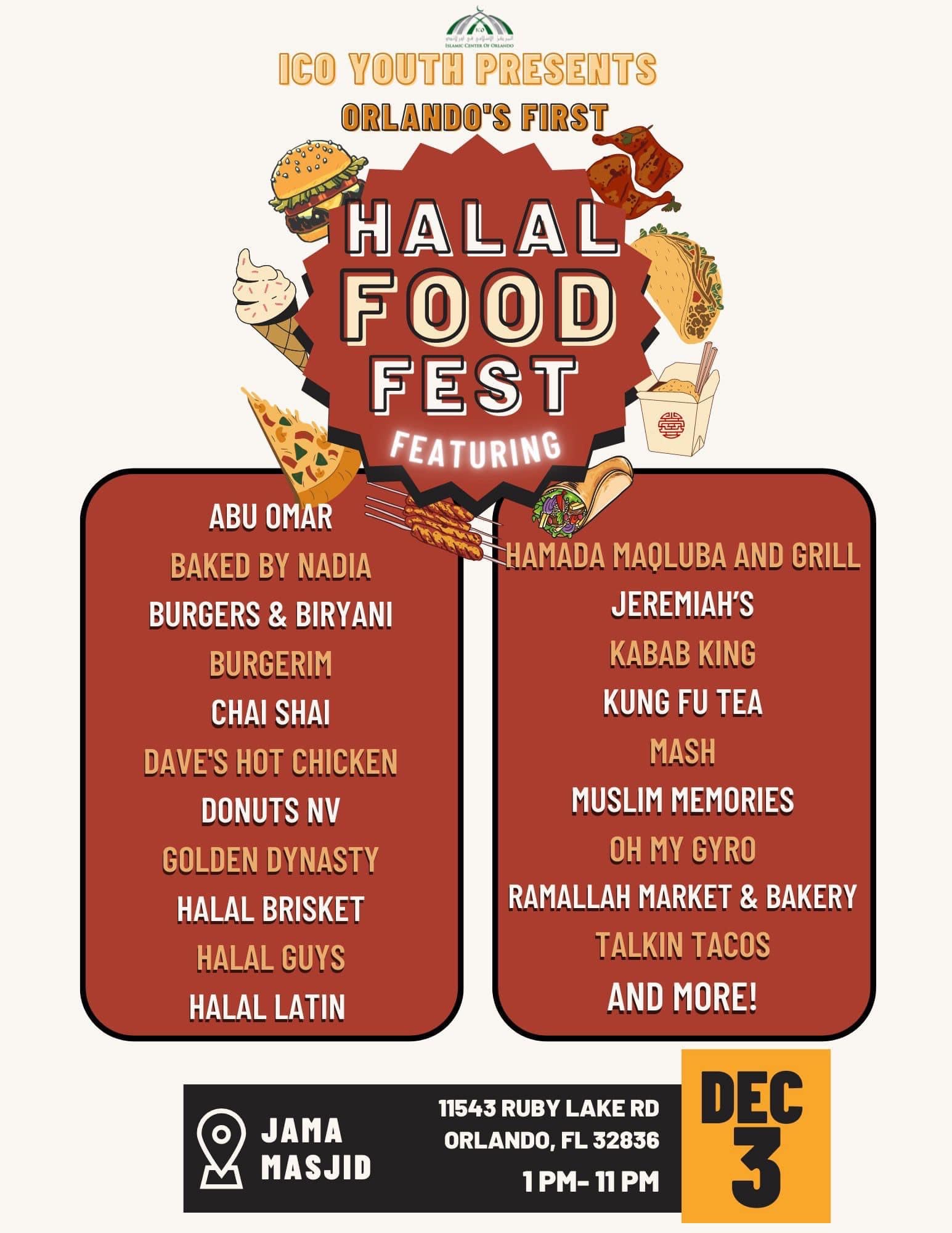 Contrary to popular belief "Halal food" or "Zabiha" is not necessarily a type of cuisine, rather they are terms referring to how an animal must be properly slaughtered by hand in order for its meat to be considered religiously permissible for consumption on the basis of minimizing suffering to the animal and reciting prayers in the process giving praise and thanks to God for providing these animals for mankind. The preparation of Halal meat is one of many examples of how Muslims practice mindfulness towards the concept of food as a blessing as well as emphasizing the inherent God-given connection of the human spirit to nature.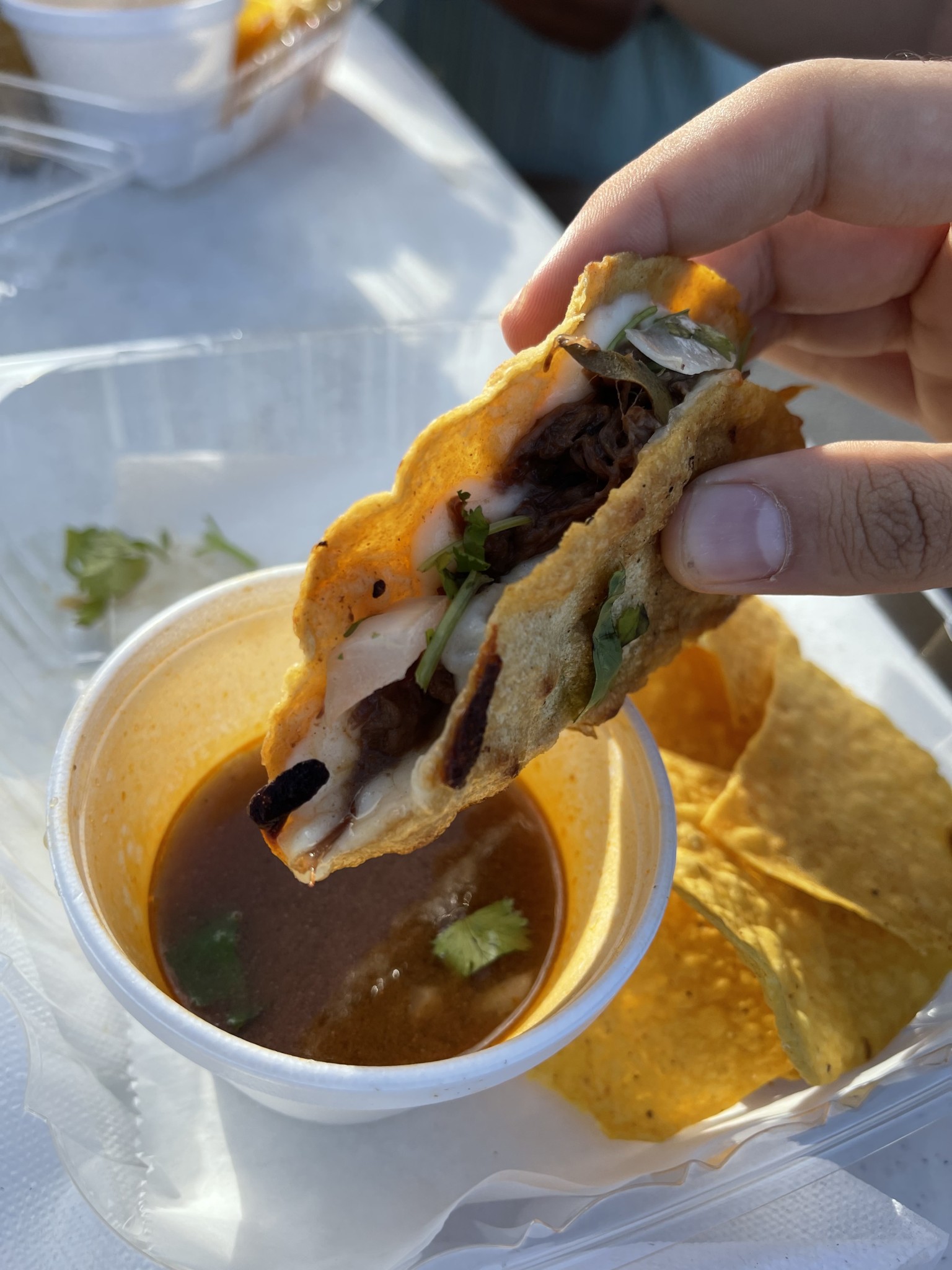 Director and Imam at the Islamic Center of Orlando Tariq Rasheed shared the Muslim community's decision to plan this festival: "For awhile most Mosques haven't done any social events, so we were looking to do a social event that could unite people around our Masjid whether Muslim or Non-Muslim for some nice food, not just from just one country but from different countries – Arab food, American food, Latin food, Asian food – all different kinds, and we have a lot of non-Muslims here which is incredibly satisfying". This is not the first time Imam Tariq and his team have opened the gates of Jama masjid for Muslims and Non-Muslims, during the height of the COVID19 pandemic the Islamic Center of Orlando hosted weekly food distributions drawing in hundreds of families each time, drawing praise from community leaders and organizations.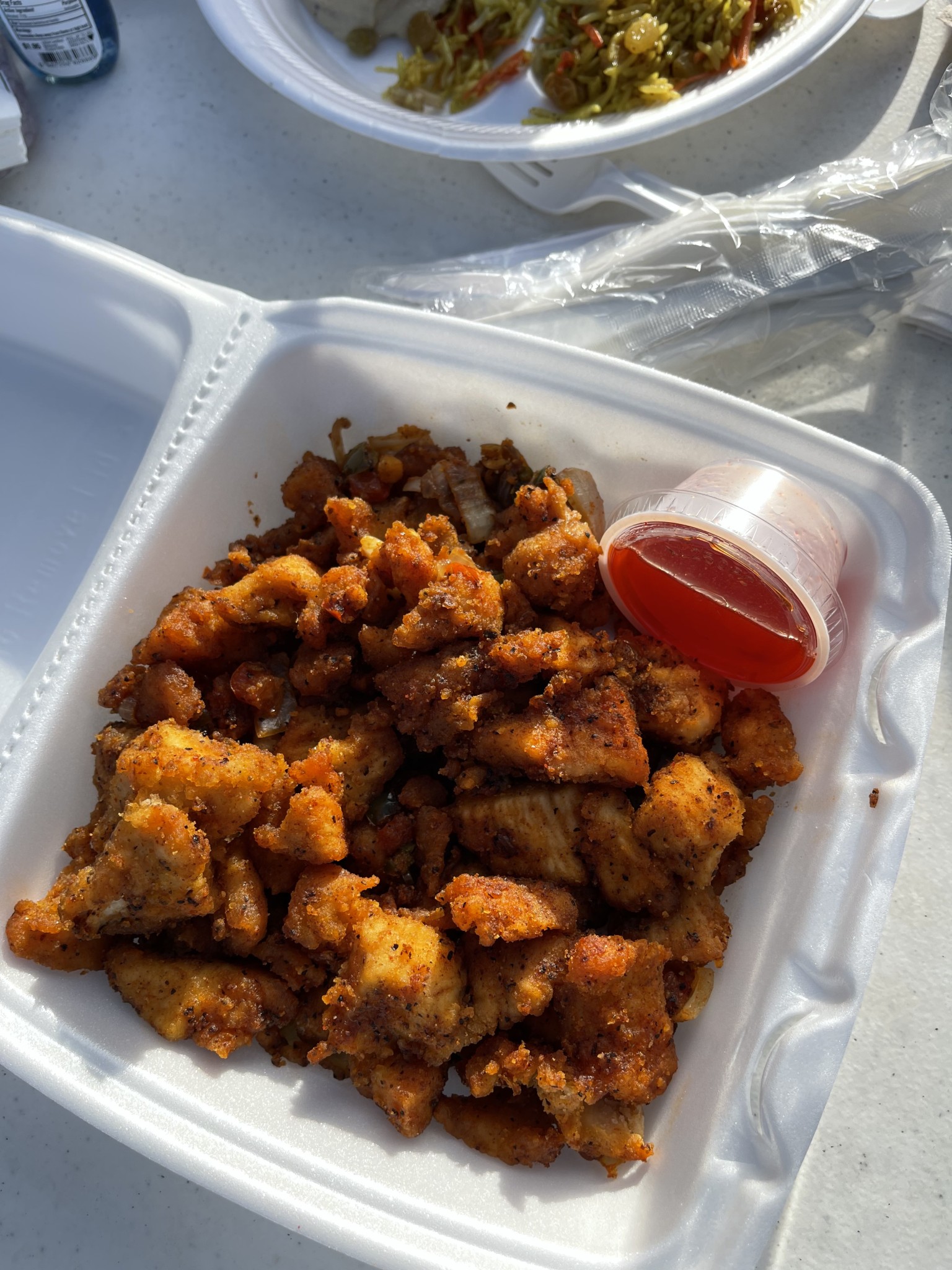 Halal in Arabic literally translates to "Permissible" accompanying a religious connotation with the Islamic dietary practices having some semblance to the Jewish concept of Kosher. Many Muslims only consume Halal meat which makes an event like this special as not all restaurants feature halal menu options. The misnomer of "Halal food" as a type of cuisine stems from perceptions of the Halal food carts of New York City that arose in the late 1900's as migrant populations from South Asia and the Arab world increased, bringing with them their culinary traditions as well as increasing the city's demand for halal food options. From this trend the concept of the Halal Food Cart with its characteristic lamb or chicken over yellow rice as a street-friendly work break meal became the poster child of Halal cuisine all over the United States. Fortunately, today it is becoming easier to find Halal options including everything from Halal Chinese takeout to Halal birria tacos, and events like this are a testimony to that.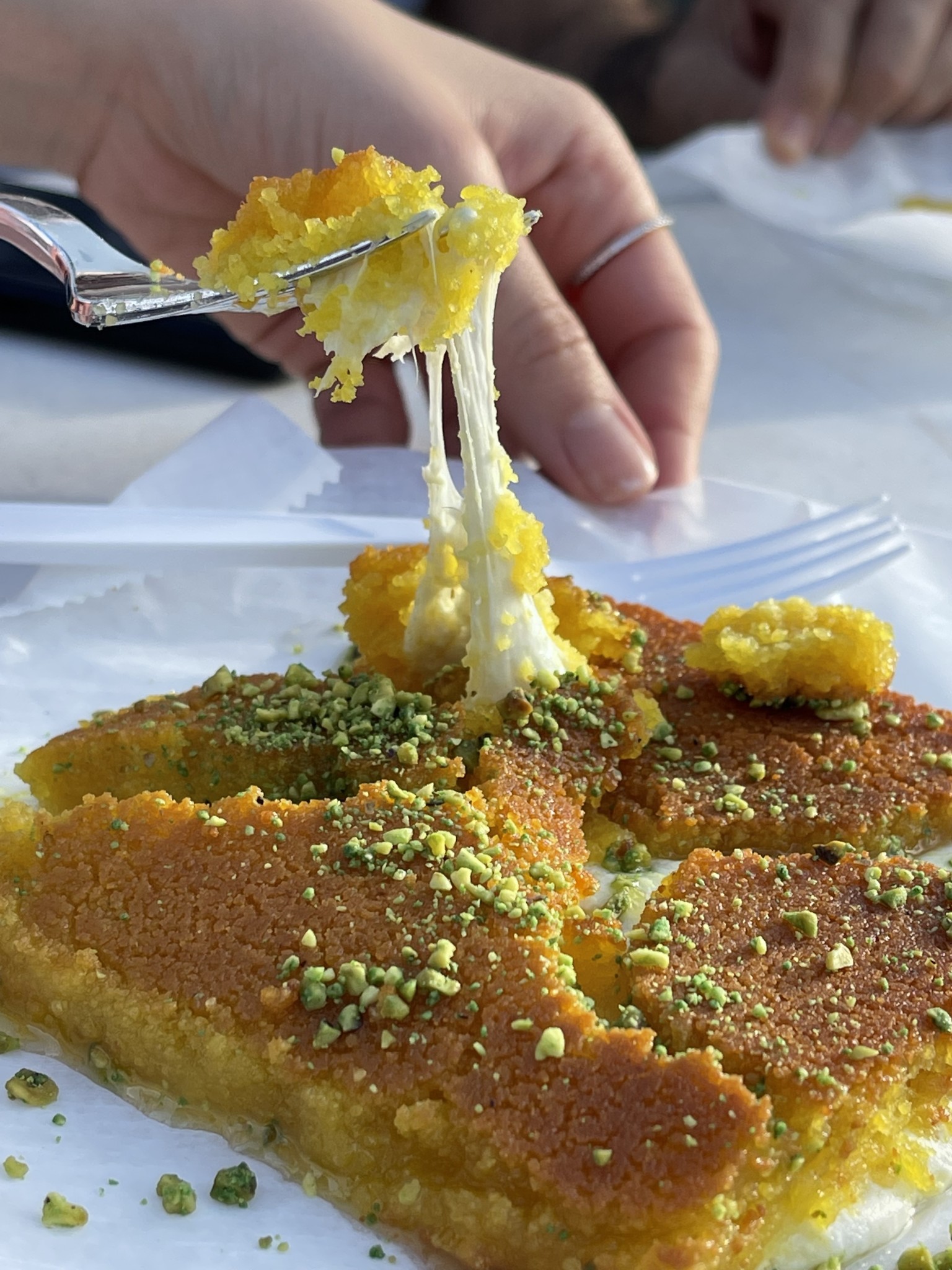 As Orlando's bustling food scene continues to expand, events like this will continue to be a means in which people and their cultures can learn and interact, bringing with them unique flavors and narratives that enrich our community and keep our city beautiful.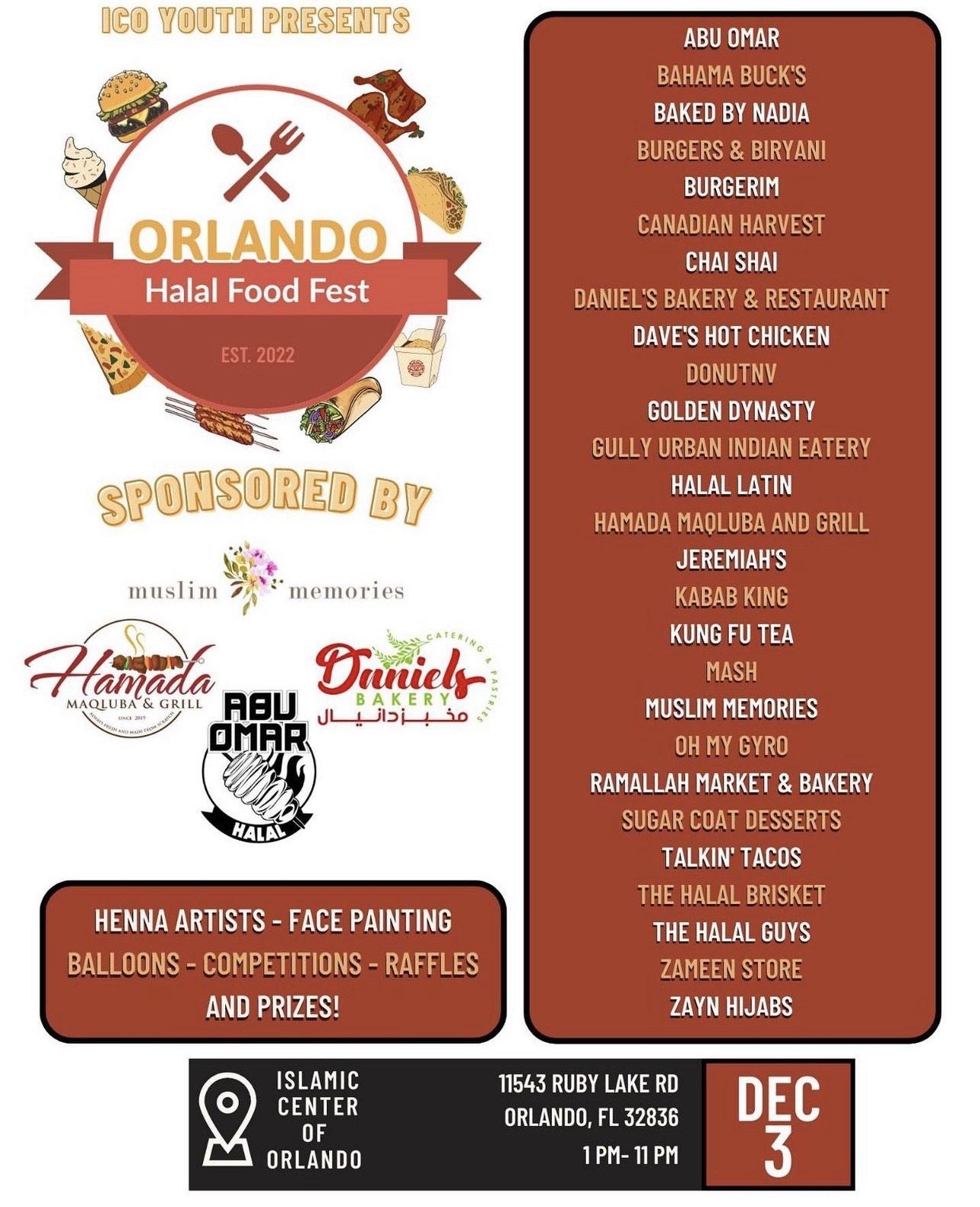 Comments