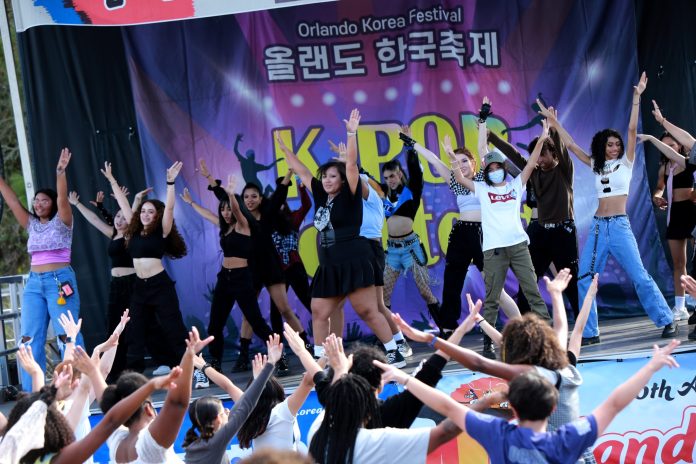 On Nov 12th, the Orlando Korea Festival organized by Orlando Korea Culture Center. The festival has reopened three years since its suspension because of the COVID-19 pandemic. With a bigger stage, with 40-plus business and food vendors. Over 3,000 attendees experience various aspects of Korean culture, foods, Hanbok Try Out, "Squid Game", TaeKwonDo demonstration, and K-Pop Contest.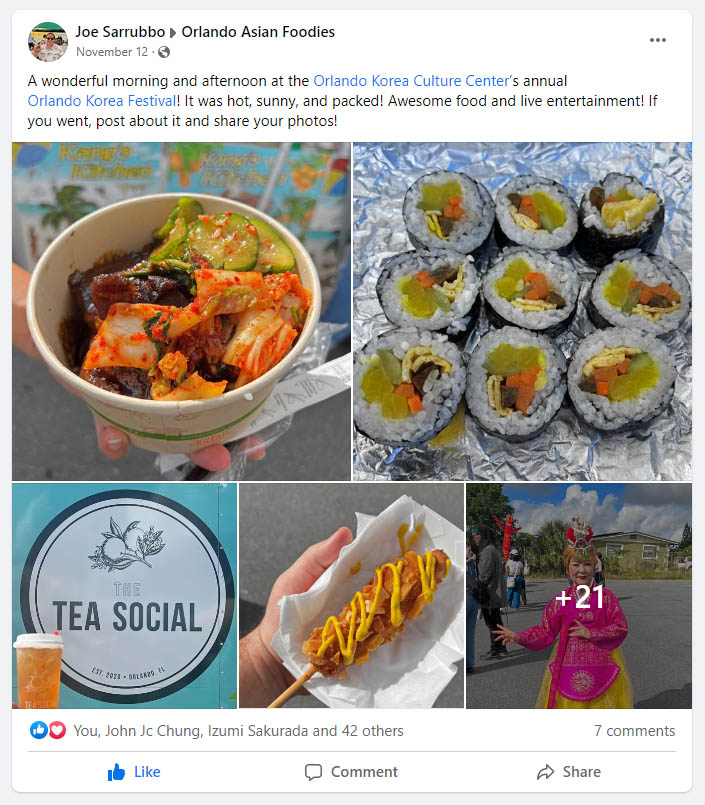 Traditional Korean cultural fan dance and Nanta (Korean drums) performed by National Association of Intercultural Family Mission. K-Pop special dance performance by 4REIGN and Jadiel. And 12 K-Pop dance contestant groups. EME Wave won the K-Pop dance contestant.
K-pop fans participate in K-Pop Random Dance to the beats of BTS, Blackpink, Psy, and other K-pop and hip-hop artists. , where people jump into the circle to dance together whenever they hear songs they know the choreography, moving in sync even though many had never danced together before.
Orlando Korea Festival photos & videos by C.k. Lau – http://AsiaTrend.org
more information at https://www.okccenter.com/korea-festival
Watch the event videos at YouTube/AsiaTrend channel at: 2022 Orlando Korea Festival
Comments