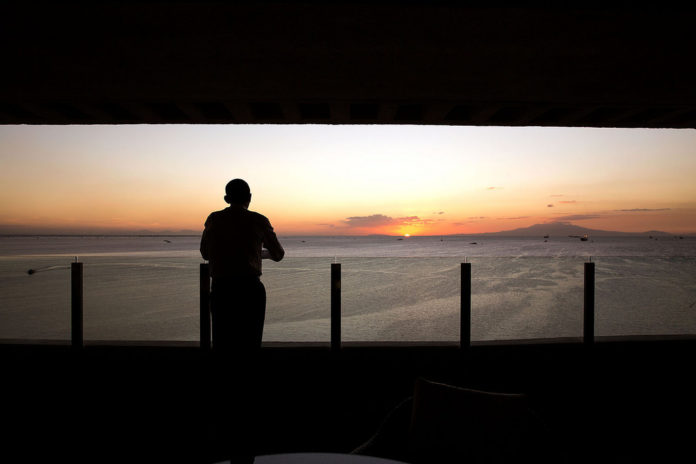 This week, President Obama kicked off Filipino-American History Month with a special message celebrating the countless ways Filipino Americans have helped move our country forward. Take a look at the President's message: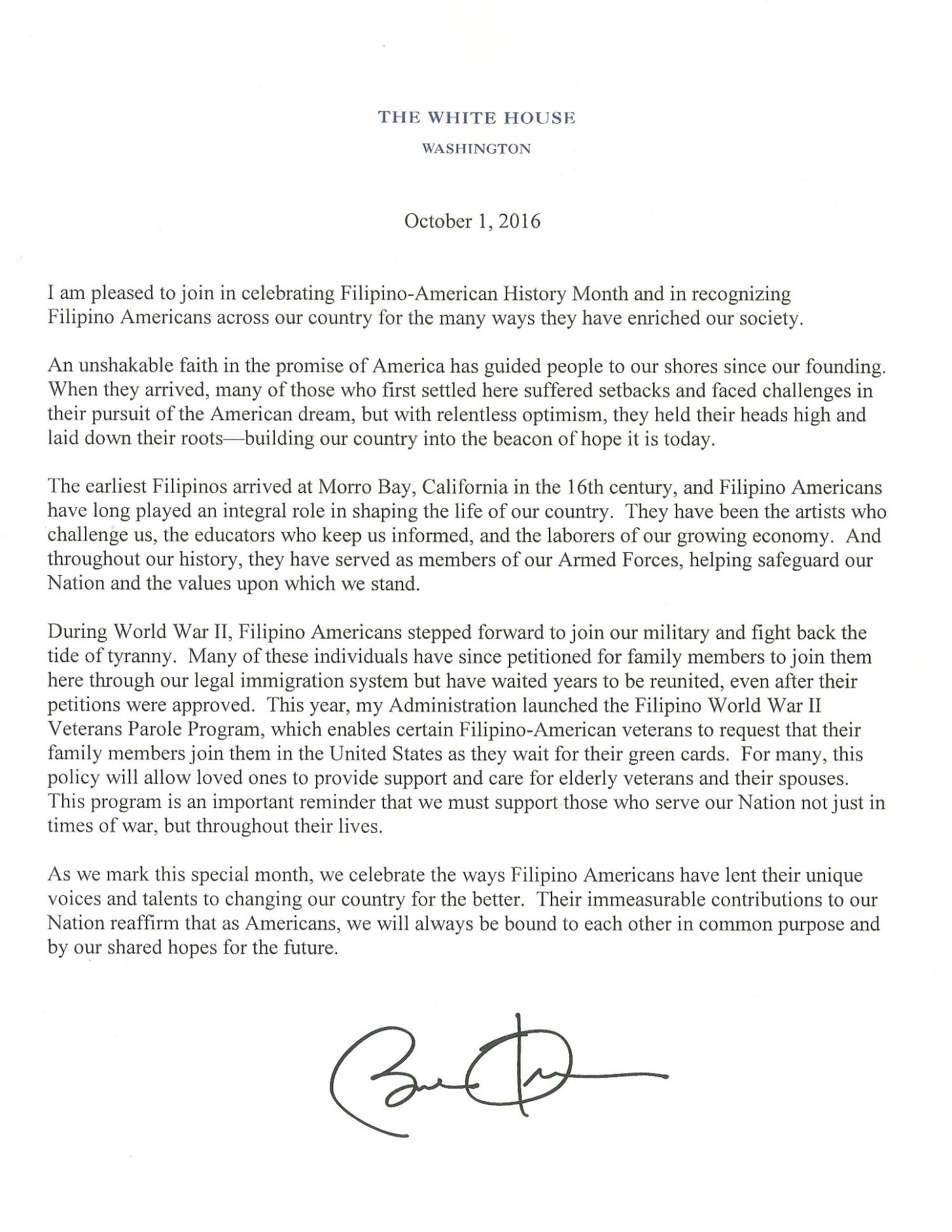 The White House 
Washington
October 1, 2016 
I am pleased to join in celebrating Filipino-American History Month and in recognizing Filipino Americans across our country for the many ways they have enriched our society.  
An unshakable faith in the promise of America has guided people to our shores since our founding. When they arrived, many of those who first settled here suffered setbacks and faced challenges in their pursuit of the American dream. But with relentless optimism, they held their heads high and laid down their roots—building our country into the beacon of hope it is today.  
The earliest Filipinos arrived at Morro Bay, California in the 16th century, and Filipino Americans have long played an integral role in shaping the life of our country. They have been the artists who challenge us, the educators who keep us informed, and the laborers of our growing economy. And throughout our history, they have served as members of our Armed Forces, helping safeguard our Nation and the values upon which we stand.  
During World War II, Filipino Americans stepped forward to join our military and fight back the tide of tyranny. Many of these individuals have since petitioned for family members to join them here through our legal immigration system but have waited years to be reunited, even after their petitions were approved. This year, my Administration launched the Filipino World War II Veterans Parole program, which enables certain Filipino-American veterans to request that their family members join them in the United States as they wait for their green cards. For many, this policy will allow loved ones to provide support and care for elderly veterans and their spouses. This program is an important reminder that we must support those who serve our Nation not just in times of war, but throughout their lives.  
As we mark this special month, we celebrate the ways Filipino Americans have lent their unique voices and talents to changing our country for the better. Their immeasurable contributions to our Nation reaffirm that as Americans we will always be bound to each other in common purpose and by our shared hopes for the future.
Barack Obama 
Comments