On February 1st, Recognizing Experiencing Asian Cultural Heritage (REACH) of Central Florida celebrated its 10th year anniversary at the Plaza Live. For 10 years now REACH has been an integrated part of the Central Florida Asian American community as a consistent and effective volunteer-based and young-leaders. The Anniversary Banquet was organized by the current REACH 2019-2020 Board and its Communication Department in order to recognize REACH's achievements and growth over the past 10 years. The event featured cultural and contemporary performances, catering, government proclamations recognizing REACH's 10th anniversary and a running video of REACH alumni reflecting back on their time in REACH. Local government officials and community leaders from local organizations attended the ceremony, in addition, to REACH Alumni currently in university or beyond, REACH members and officers as well as their friends and families.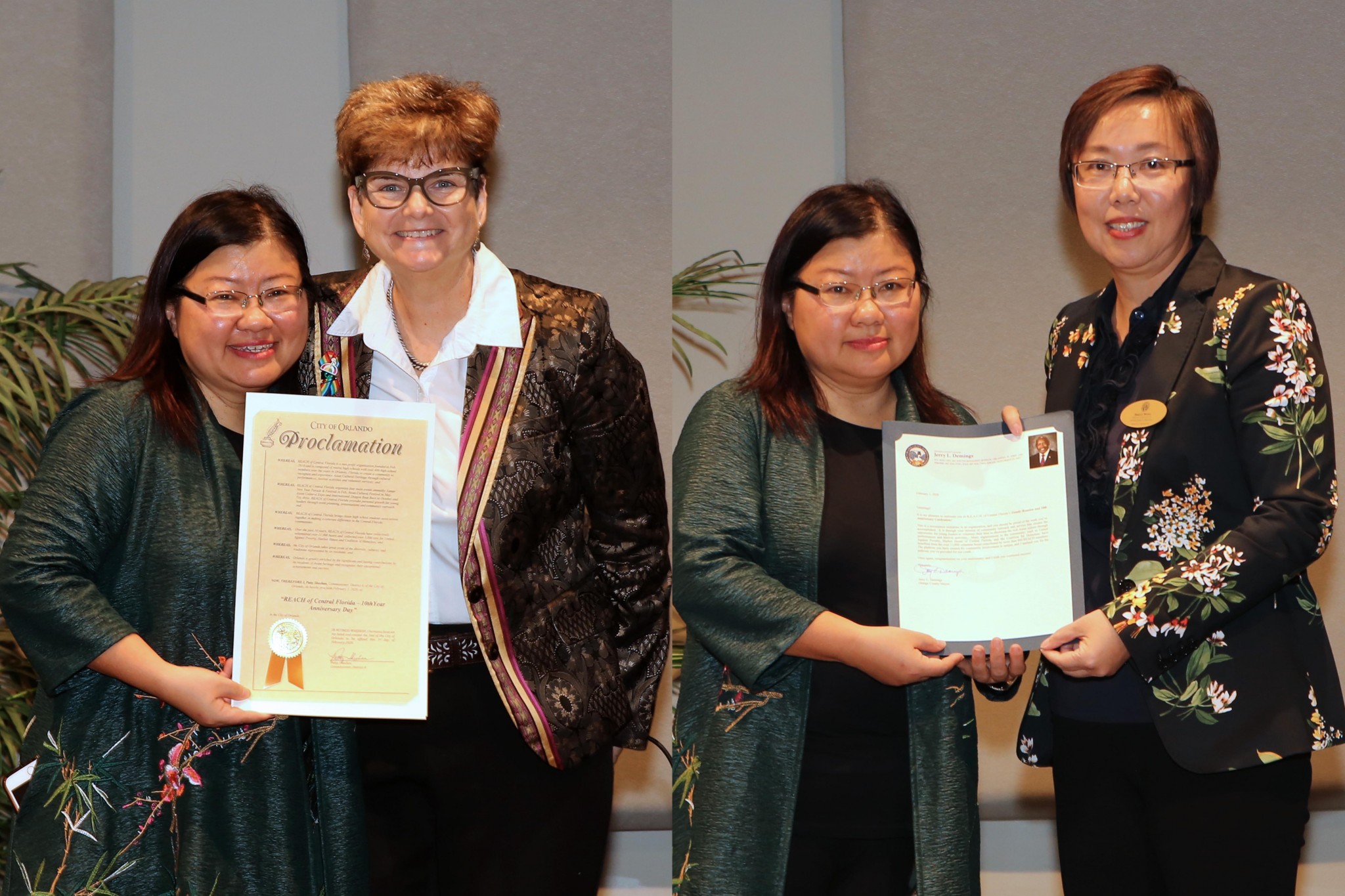 REACH began in 2010, founded by students Frank Lau, Hans Lau and Tiffany Tang as a small initiative of volunteerism relating to the Asian American community of Central Florida, and steadily grew to include a member base and officer board spanning a few high schools in Orlando. Today, REACH's presence spans across 12 high school programs in both Orange and Seminole counties. Each year, REACH provides its members base well over 75 hours of volunteer opportunities with an emphasis on cultural preservation, promotion and emphasis on giving back to the community.
Being in university right now, I and several of my peers look back fondly at REACH and recognize truly how much of a privilege it was to have a high school Asian-American focus youth group that cultivated professionalism, volunteerism and appreciation for cultural diversity at such a young age. I see it now in university, most Asian-Americans did not have such an organization where they grew up, in this way we can say that REACH is a gem of Central Florida.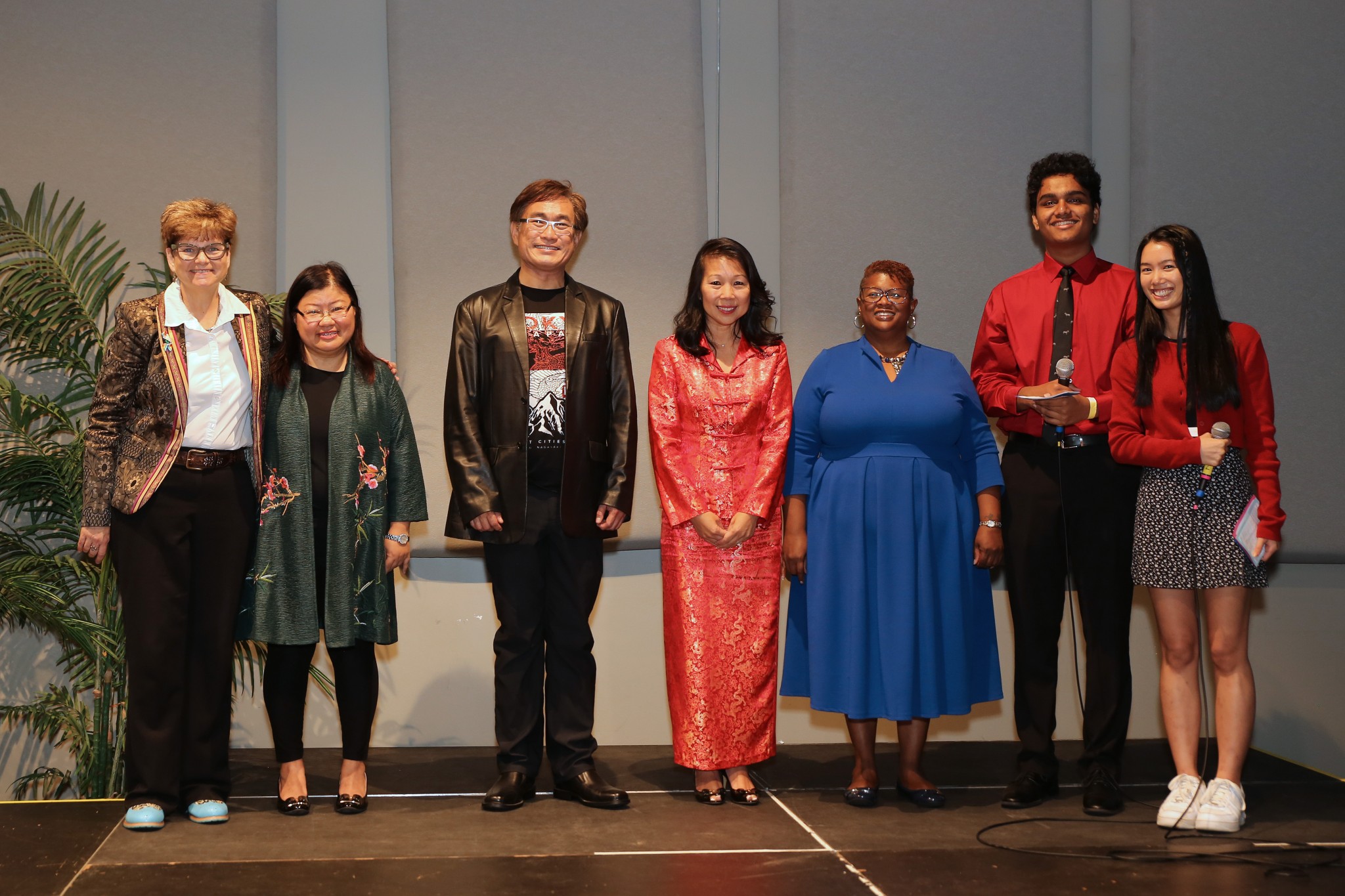 The values of REACH have the propensity to stay with us throughout life. REACH Alumni have attended ivy league schools, been part of prestigious programs, been involved in campus leadership at their universities and continuously pay respect to their heritage wherever they go. Being part of a motivated group of students creates a healthy sense of striving for excellence, and this is a healthy mindset to maintain throughout life, and we as REACH alumni attribute part of these views to the seeds planted within us during our time in REACH. It is no coincidence that of the REACH Alumni in attendance, three of them were past/current Presidents of the Asian Student Association at UCF (2016-17: Justin Chu, 2018-19: Khaled Itani, Taylor Trinh: 2019-2020), with several other alumni in attendance also being involved in Asian American campus leadership in officer positions and/or active membership.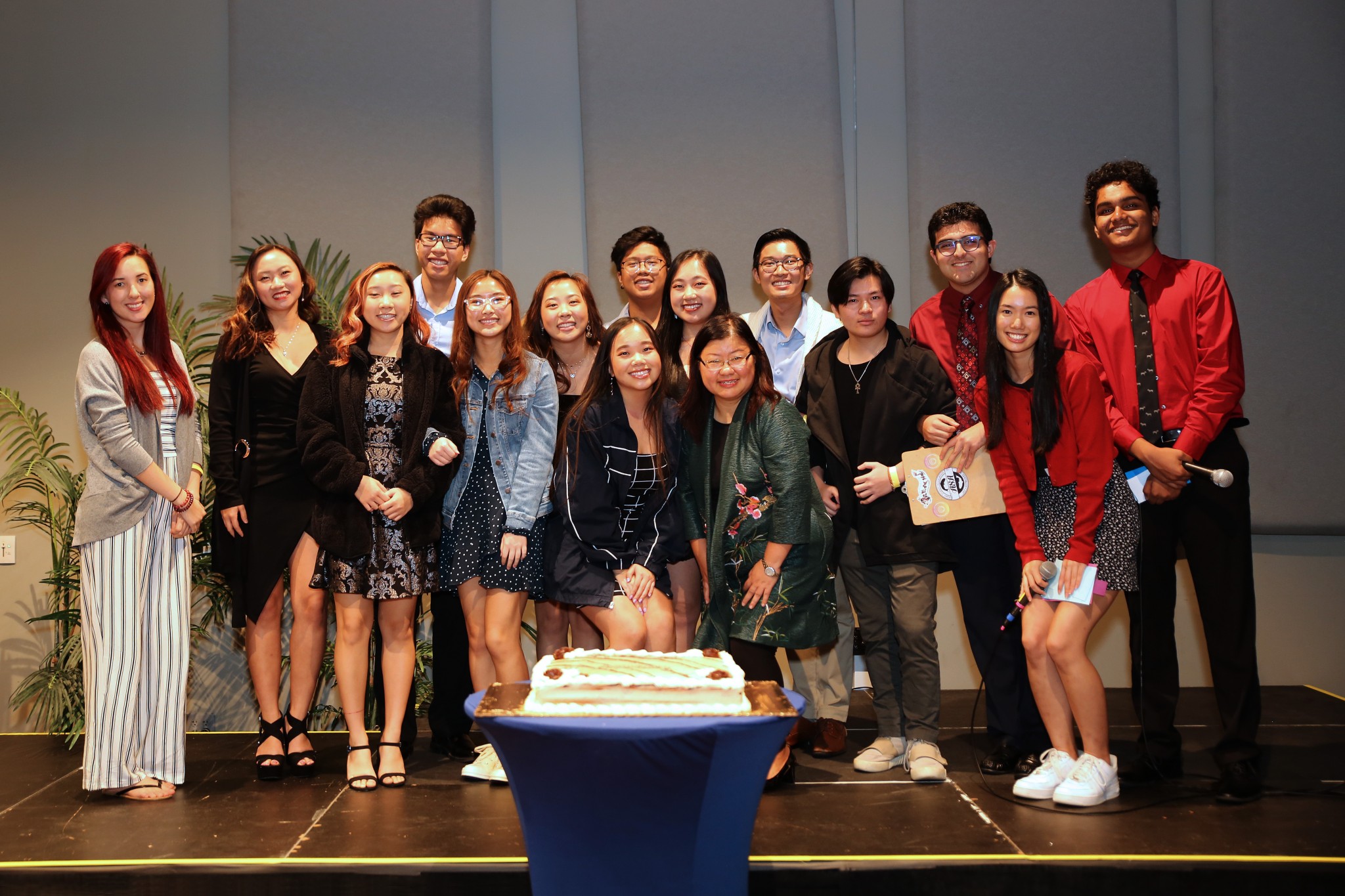 College-Admissions are becoming ever-competitive, and while admissions committees continue to value high GPA and standardized exam scores, there is also increased value on meaningful extracurricular involvements and the inherent structure of REACH has always ensured that students have a platform for academic excellence in conjunction with cultural initiatives and community volunteerism. In this way, involvement in REACH offers not only a competitive edge but also meaningful opportunities for growth and exposure to different cultures.
We thank Ms. Pauline Ho for all she has done for REACH over the past 10 years, any board member past or present can testify that she is in several respects a second mother to all of us. She has seen several of us grow and mature throughout the years, but beyond that she has actually been a part of these journeys. It is community-oriented individuals such as Ms.Pauline in REACH or the boards of AsiaTrend and other community organizations that inspire the youth to not only recognize the importance of community, but to love and cherish it as well.
It might seem far off, but in my humble opinion, it is only a matter of time before REACH Alumni return to REACH in adulthood as sponsors, organizers and chairs to continue the legacy of recognizing and experiencing Asian cultural heritage within the framework of civic engagement and a love for the community. The Central Florida Asian American community looks forward to what REACH has in store for years to come, and wish all REACH members and alumni continued success.
REACH 10 years anniversary pics and blogs at www.reachcf.org/reachs-10th-anniversary.html
REACH 10th Anniversary's album at www.facebook.com/AsiaTrendMagazine
More special performance videos on REACH 10th Anniversary at www.youtube.com/AsiaTrend
Comments