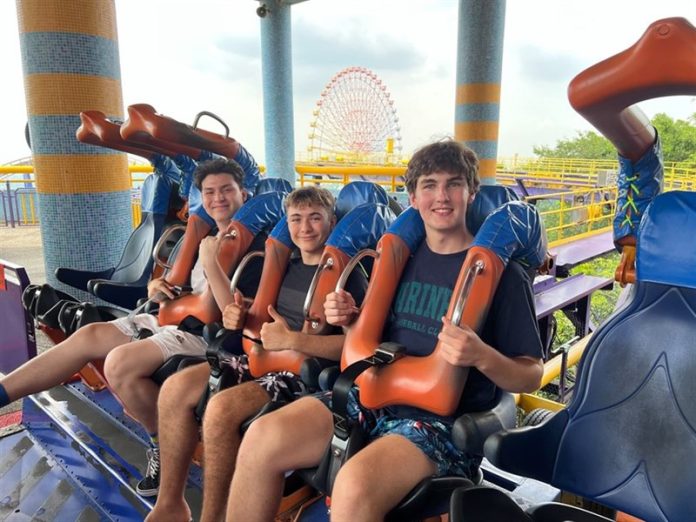 The Tourism Bureau in conjunction with the Taiwan Amusement Park Association is set to hire 50 young people from abroad who work or study in Taiwan to serve as official spokespersons to promote two-day, one-night tours of amusement parks around Taiwan, the bureau said Sept. 11.
Applications for the vacancies can be submitted from now until Sept. 30. Only foreign workers with Taiwan residence permits and international students studying in Taiwan are eligible to participate in the "Taiwan Amusement Park Fun Play International Ambassador" recruitment event, the bureau said in a news release.
The bureau said it will select 50 international ambassadors and arrange for them to experience a two-day, one-night trip to a range of amusement parks free of charge in the hopes that through the eyes and creativity of international youth, the charm and fun of Taiwan's amusement parks can be introduced to the world.
International ambassadors who share their posts and videos through social media platforms will have the chance to win a top prize of NT$30,000 (US$937.33).
Bureau Acting Director-General Chou Ting-chang (周廷彰) said that Taiwan's tourist amusement parks attracted 400,000 international travelers every year before the COVID-19 pandemic, adding that it is the hope that through social media campaigns by foreigners living in Taiwan, more people from across the globe will be inspired to visit them.
Liao Jun-bin (廖俊斌), the Taiwan Amusement Park Association board director, said that six fun itineraries would be rolled out for the event and that the international participants will be split into two groups and be able to take part in three of the six itineraries.
One of the six itineraries is comprised of an animal-themed trip to Yehliu Ocean World in New Taipei, Farglory Ocean Park in Hualien County, and Leofoo Village Theme Park in Hsinchu, which will allow people to interact with animals up close.
The second will introduce travelers to Little Ding-Dong Science Theme Park, West Lake Resortopia and Shang Shun World, in northern Taiwan.
The third will be adventure-themed and include visits to Window on World Theme Park, Lihpao Resort and Leofoo Village Theme Park, all in northern and central Taiwan.
The fourth explores Taiwan's aboriginal culture, and includes trips to Atayal Resort, Formosan Aboriginal Culture Village and Sun-Link-Sea Vacation Resorts in central Taiwan.
The fifth is billed as an adventure and shopping paradise tour of Wanpi World Zoo, Janfusun Fancyworld and Eda World in central and southern Taiwan.
The last itinerary will introduce tourists to the Formosan Aboriginal Culture Village, JojoZoo Park and Lihpao Resort in central Taiwan.
Comments