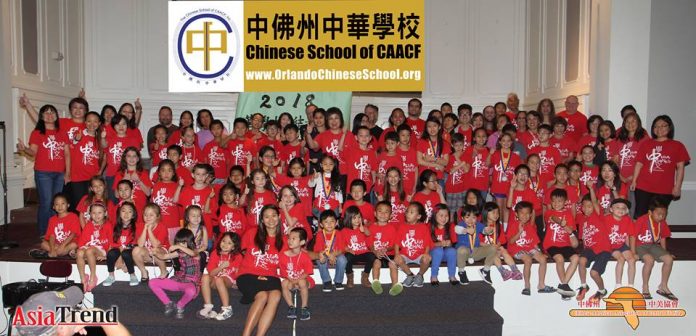 On May 19th. 2018, the closing ceremony of 2018 Spring semester of Chinese School of CAACF was held at the Lake Highland Prep School at Charles Clayton Campus to share memories, receive awards, as well as have performances. 130 students from Chinese School of CAACF, parents, Chinese School teachers, President of CAACF and Board of Directors attending this event.  Principal Mary Sheridan and President of CAACF, Tsuey Ing Lavender, and School Board President Susan Hoeh lead the students to say goodbye to the school 2018 Spring semester.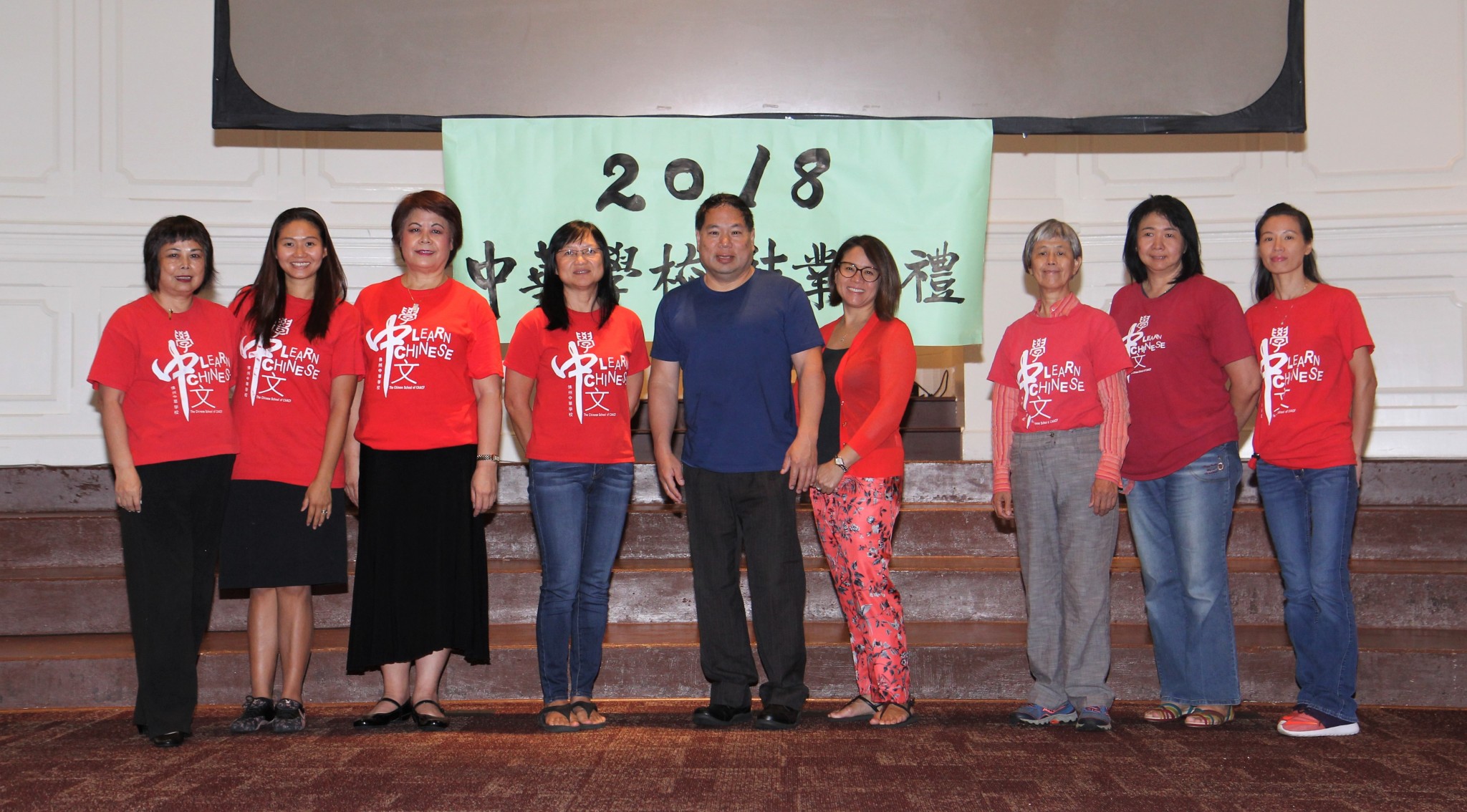 Photos: C.K. Lau (To view the photo album, visit www.facebook.com/Orlando.Chinese.CFL)
Different classes of students from the Chinese School showcased their talent with Mandarin songs, Chinese poems, instruments and cultural dances.  During the award ceremony, the Staff Anniversary Awards, the PTA Service Awards, the Volunteers and Staff Distinguished Volunteering Service Awards, and the Recent Graduate Award were presented during the closing ceremony.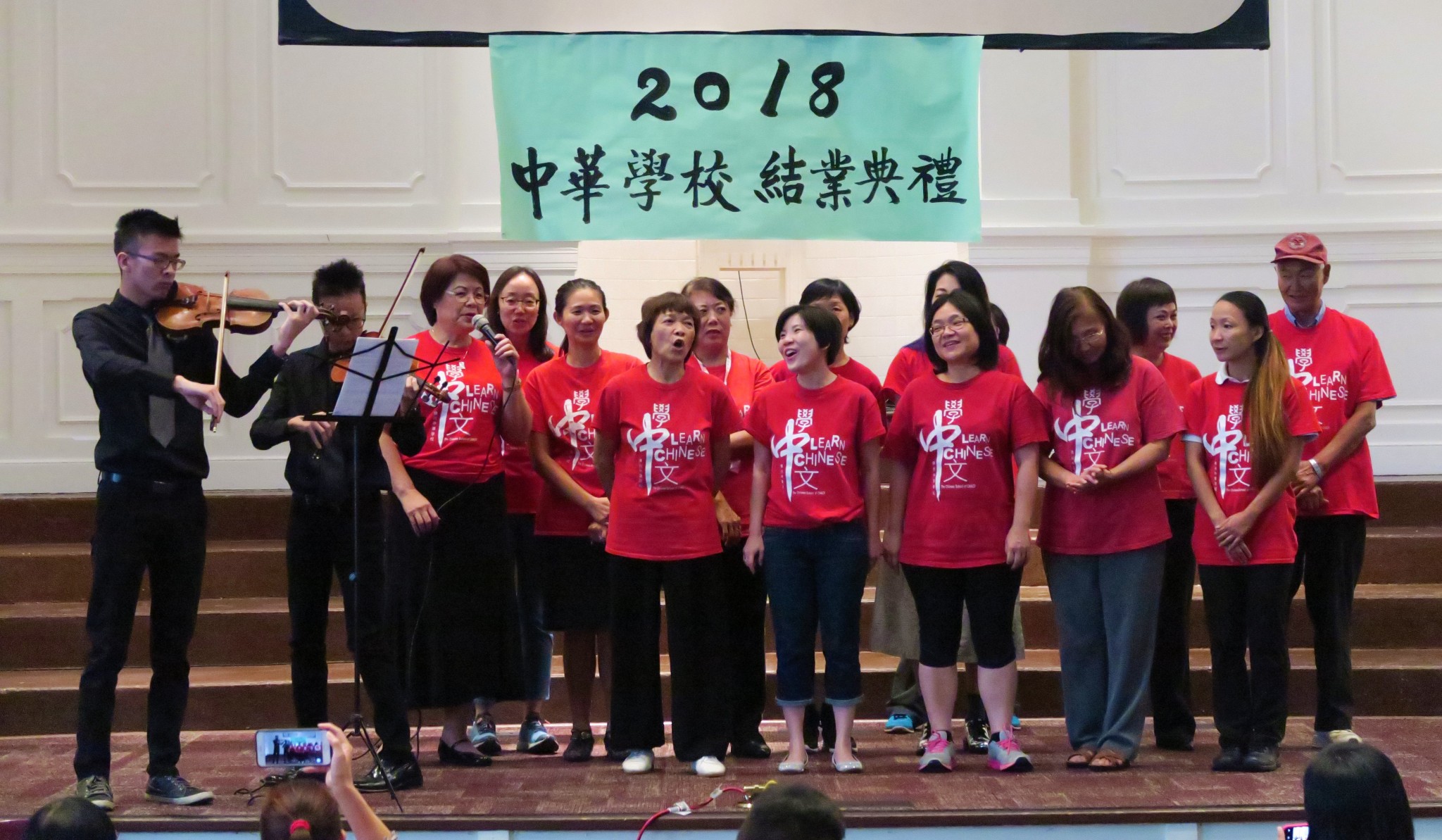 For those who are interested, the Chinese School meets every Saturday afternoon from 2 until 5 pm at the Lake Highland Prep School at Charles Clayton Campus, 741 N. Mills Ave. Orlando, FL 32803. School will resume on August 25, 2018. Visit www.orlandochineseschool.org for additional details.
Comments