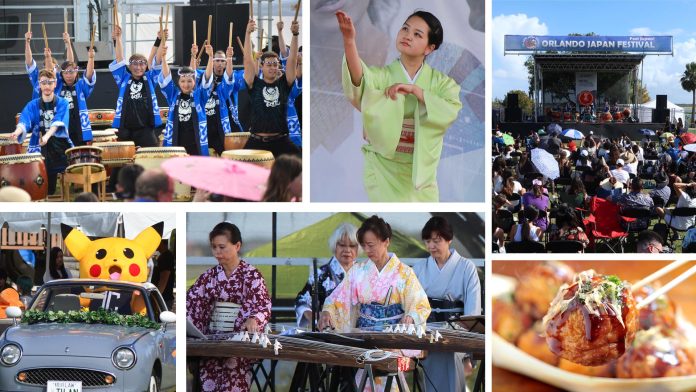 Come join the Consulate General of Japan in Miami alongside many excellent Japanese organizations, artists and food vendors at the annual Orlando-Japan Festival!
ORLANDO, Fla. – (November 12, 2023) The Consulate General of Japan in Miami is pleased to announce its participation at the 2023 Orlando Japan Festival in Kissimmee, FL on Sunday, November 12th from 11 A.M. to 5 P.M.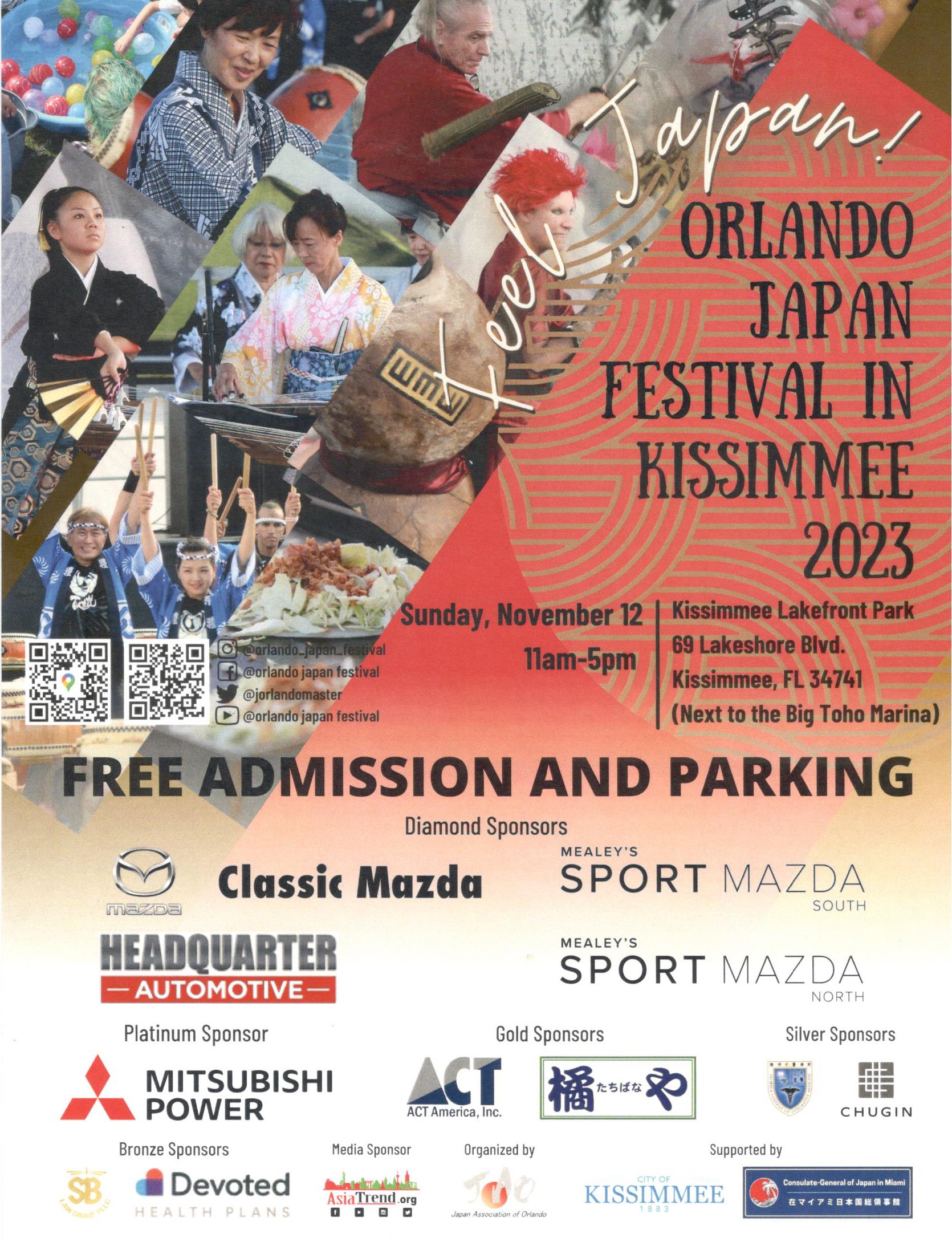 This exciting festival is Central Florida's premier Japanese cultural celebration and is put on annually to introduce Japanese culture and traditions to the wider public in the greater Orlando area. Don't miss this exciting opportunity to immerse yourself in Japan's culture while supporting the many members of the Japanese community, civic organizations and artists from across the State of Florida.
Admission and parking are free and open to the public.
The day's events will be highlighted by an official greeting on stage from the Consul General of Japan Kazuhiro Nakai at 11:30 A.M. Later, guests and participants will be thrilled with a live performance by the famous Matsuriza taiko drummers (renowned for their work at Walt Disney World's Epcot) together with The Fushu Daiko troupe at 1:20 P.M.
Throughout the day guests will have the opportunity to enjoy a wide variety of Japanese activities and cultural performances including traditional Japanese drumming, Calligraphy, Origami, a cosplay contest, delicious Japanese food and much more..
The Consulate General of Japan in Miami, accompanied by Japanese university students from University of Florida and The University of Central Florida, will host a booth where guests may try their hands at Japanese crafts and learn about various interesting cultural traditions. At the consulate's booth you can also receive a free
NIPONICA Magazine published by Japan's Ministry of Foreign Affairs and materials on Japan Exchange & Teaching Programme (JET).
For more information about the Consulate-General of Japan in Miami, visit http://www.miami.us.emb-japan.go.jp/itprtop_en/index.html or call (305) 530-9090
Comments