13th Annual Sayaw Showcase: Mabuhay Sayaw!
Mar 25, 2018 @ 6:00 pm

-

10:00 pm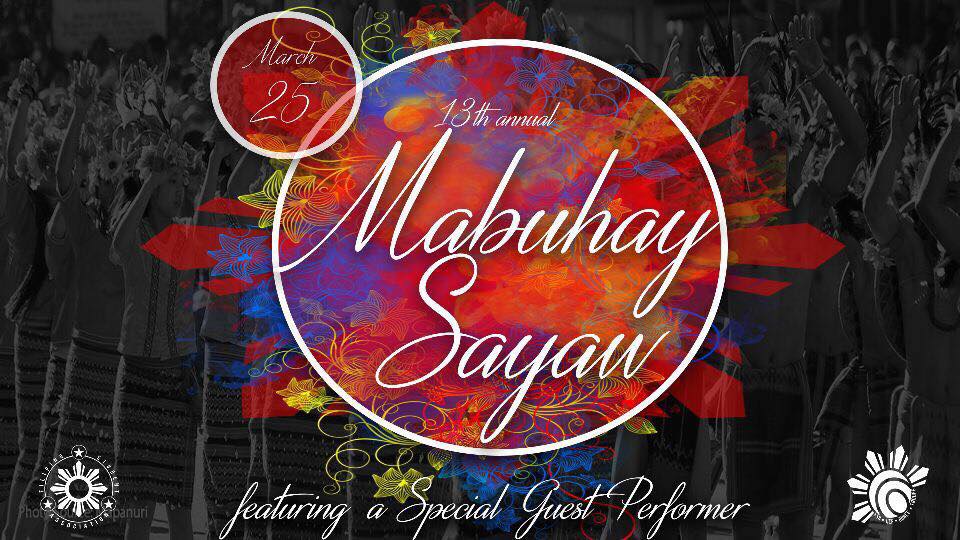 The Filipino Student Association at the University of Central Florida invites you to celebrate the 13th Annual Sayaw Cultural Showcase!
"Mabuhay Sayaw!" translates to "Long-Live Dance!". In celebration of FSA's 25th Anniversary, watch as we come back to our cultural roots while we welcome the future of FSA! Experience Pegasus Ballroom like you've never seen it before, in your home away from home!
We will also be partnering up with Answering the Cry of the Poor (ANCOP) Foundation, which provides children and families in the Philippines education and shelter that they never would have been able to afford without the donation of others. With your help, all donations to Sayaw will be used to help change a family's life!
This is FSA's biggest event of the year! Come out to Pegasus Ballroom on March 25th and enjoy FREE cultural food, participate in FREE raffles for AMAZING prizes, and a lively show! Stay tuned to find out our SPECIAL guest performer!
Lastly, this annual Sayaw event is for all ages and ethnicities and is open to anyone and everyone, so feel free to invite any friends and family! We look forward to seeing you be part of our FSA Dance Troupe Pamilya! Mabuhay!!
When: March 25th, 2018
Where: Student Union, Pegasus Ballroom
Time: Doors open at 6PM, show starts at 6:30pm
Don't forget to use the hashtag #mabuhaysayaw on your posts/pictures for the event!
Twitter: @fsa_ucf | @fsadancetroupe
Facebook: Filipino Student Association at UCF
Dance Troupe Like Page: FSA at UCF's Dance Troupe
Email: [email protected]
Instagram: @fsa_ucf