2017 Vietnamese's New Year – Hội Tết Về Nguồn
Jan 21, 2017 @ 10:00 am

-

Jan 22, 2017 @ 5:00 pm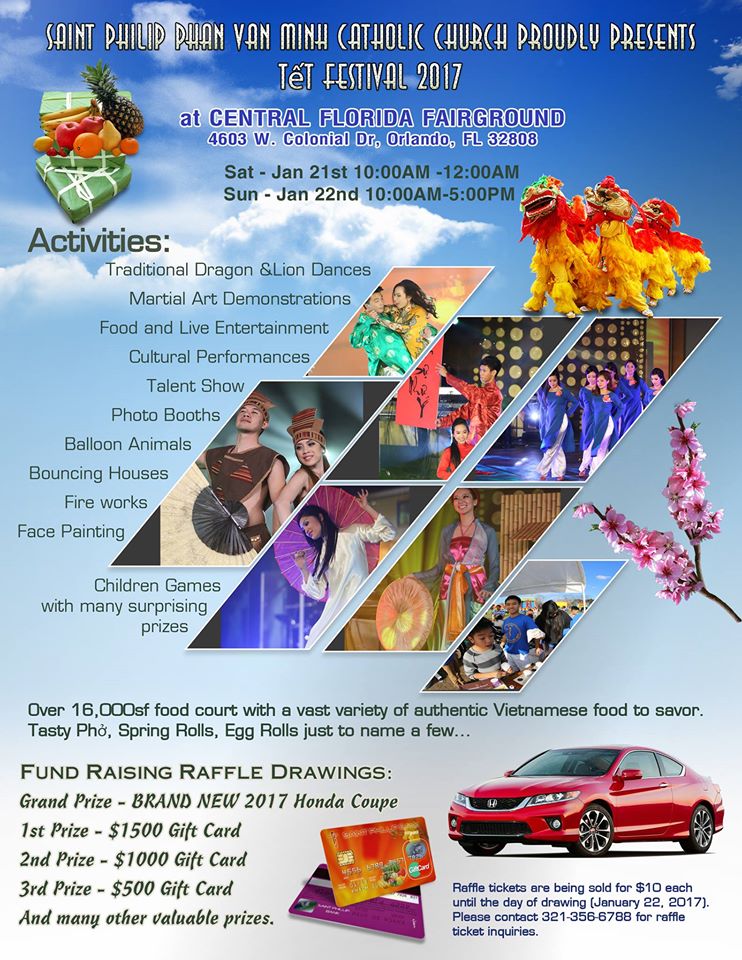 WHERE DO YOU FIND GREAT VIETNAMESE FOOD, BEAUTIFUL STAGE DESIGNS, AWESOME ENTERTAINMENT, AND THE BEST OF ALL, IT'S FREE TO ATTEND!!!
Come and celebrate with us our 2017 Vietnamese New Year and our 25th Anniversary – Hội Tết Về Nguồn at Central FL Fairground – Orlando, FL on January 21st and 22nd, 2017
Hội Tết Về Nguồn mừng xuân Đinh Dậu lần thứ 25, sẽ diễn ra vào 2 ngày 21 và 22 tháng 1 năm 2017. Xin mời quý đồng hương ủng hộ và du xuân cùng chúng tôi.