4th Annual USF Mr. and Ms. ASiA Scholarship Pageant
Mar 9, 2018 @ 7:00 pm

-

10:30 pm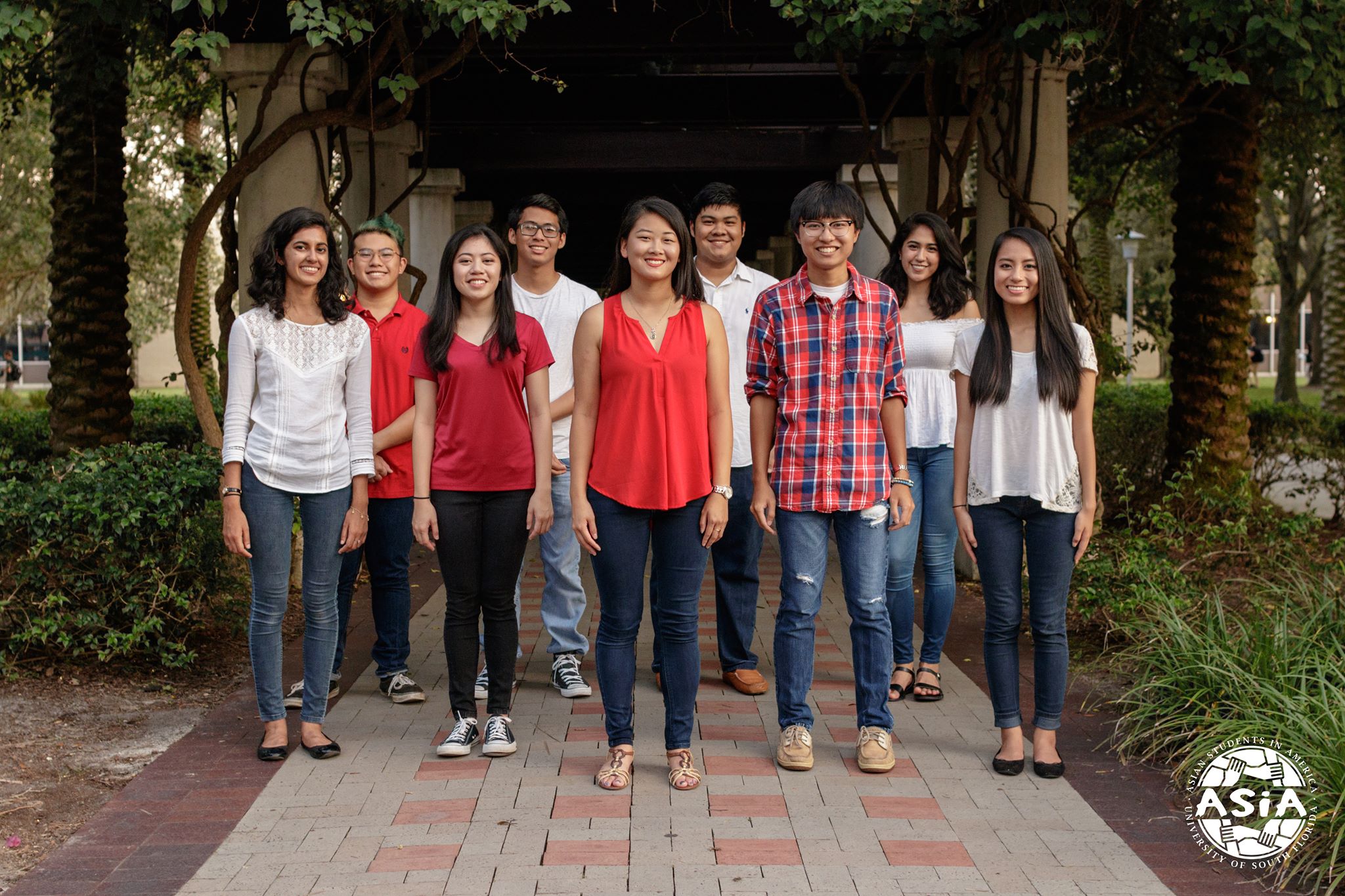 Asian Students in America invites you to join our 4th Annual Mr. & Ms. ASiA Scholarship Pageant! ?????
Contestants will be competing in this pageant through a series of challenges that will reflect their academic excellence, character, culture and virtue! With the help our our esteemed judges, one male and one female winner will be selected. This year the first place prize is ?$700, the second place prize is? $200, and the people's choice award is TBD. ??
? DETAILS:
Date: March 9th
Time: Doors open at 6:30 PM and event starts at 7 PM
Location: MSC Ballroom AB
Attire: NA
Cost: Free
Food: Dinner is provided ???

————————–————————–————-
? INTERESTED IN COMPETING?
This year ASiA is looking for 5 female and 5 male contestants. Please note that you do NOT have to represent an Asian country of your own ethnic background, but you are expected to be well rounded in the country you choose to represent.
? APPLICATIONS: Applications open January 16th at 5 PM and are due on February 3rd at 11:59 PM and photo shoots with Henry Chin will be from February 9th to 21st. Contestants are expected to participate in pageant practices and be available for Pageant Week starting March 5th.
Form: https://goo.gl/forms/z3Nqaj9Sul6I18I83
? MEETINGS: Pageant meetings will be held every Thursday starting on February 8th at 7 PM in the MSC. Contestants are required to attend all meetings unless they can provide documentation for their absence.
? POINT SYSTEM: There will be a point system where contestants can attend fundraisers, givebacks, rehearsals, and get sponsorships to receive points. The points will be used to help determine the winner during pageant.
? DEPOSIT: There will be a $20 Deposit for participants to ensure that contestants do not withdraw last minute after agreeing to participate. The deposit will be returned to contestants the day after pageant on March 10th.
————————–————————–————-
? PERFORMERS: ?????
Please fill out the interest form by February 16th at 11:59 PM.
Form: https://goo.gl/forms/JD0wc42Z4WhsdHT33
————————–————————–————
? MC:?
Please fill out the interest form by February 16t at 11:59 PM.
Form: https://goo.gl/forms/YuJ5H9qJjVNXCRmO2
————————–————————–————
? VOLUNTEERS:
Form: https://goo.gl/forms/i9sd7eXtgDtLbt8T2
————————–————————–————
? Interested in being part of the 2018-2019 ASiA Executive Board? Fill out this form to be a "shadow" and learn the ropes from a current e-board member.
Link: https://docs.google.com/forms/d/e/1FAIpQLSc7MnQacwh6kAfQbMXOn7RncoRCExIfMWied266sKZ7-gyVTg/viewform
Follow us on social media to get updates on our events! ?#AsianUnity
Facebook: https://www.facebook.com/asiaatusf
Twitter: https://twitter.com/asiausf 
Instagram: https://www.instagram.com/asia_at_usf
Snapchat: https://www.snapchat.com/add/asiaatusf
Bull Sync: https://orgsync.com/87210/chapter