9th Annual Journey to the East Banquet: The Houses Unite
Sep 25, 2016 @ 5:30 pm

-

10:30 pm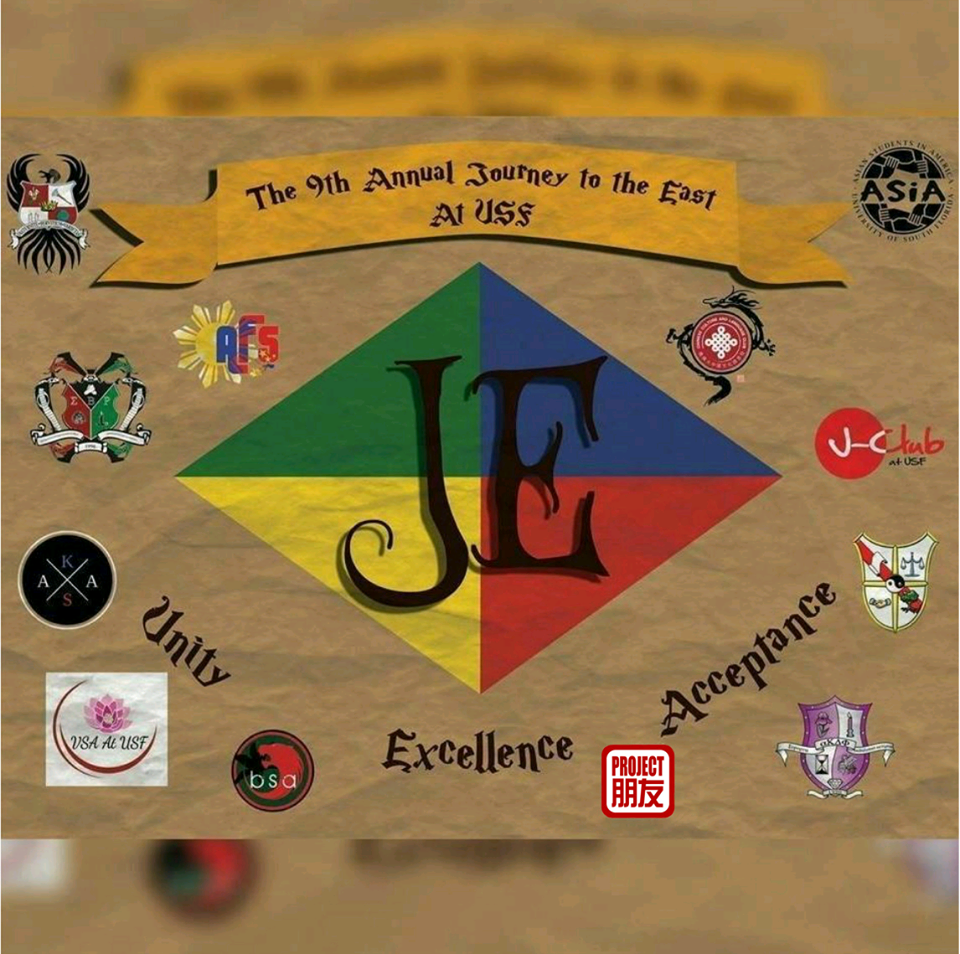 After a long week of very exciting events, it all comes to a close with the 9th Annual Journey to the East Banquet. All of the participating Organizations and JE Committee have been working very hard to put this together, and they're very excited to show you what they've accomplished.
Come dressed in your best, and take a seat with your friends and family, as we entertain you with a variety of elegant performances and talents. Did we mention that you'll be fed a very wonderful dinner as well?? Well come hungry before you come to our Banquet, because we've prepared a feast for you all to partake in! Our wonderful Sponsors include: Filipiniana Philippine Cafe, Pao Cafe, Pacific Fiesta Mart, Naga Tea, Confucius Institute, Sandy Flores, Hao Wah
We have a variety of performances, they include Filipino Cultural Dancing, Bollywood Dancing, Bhangra, K-Pop Performances, Acapella singing, and a special Guest Headliner: Zeshan Husain!
This entire event is 100% Free!! That's right, there is absolutely no cost to attend!
The Banquet also doubles as a charity event for Liberty Asia, a charity that helps to fight Human Trafficking
Wands Up, Broomsticks in flight, Potions mixed, and Incantations recited, we are ready for you Wizarding World!