AAHC Asian Cultural Festival 2022
May 22, 2022 @ 11:00 am

-

4:00 pm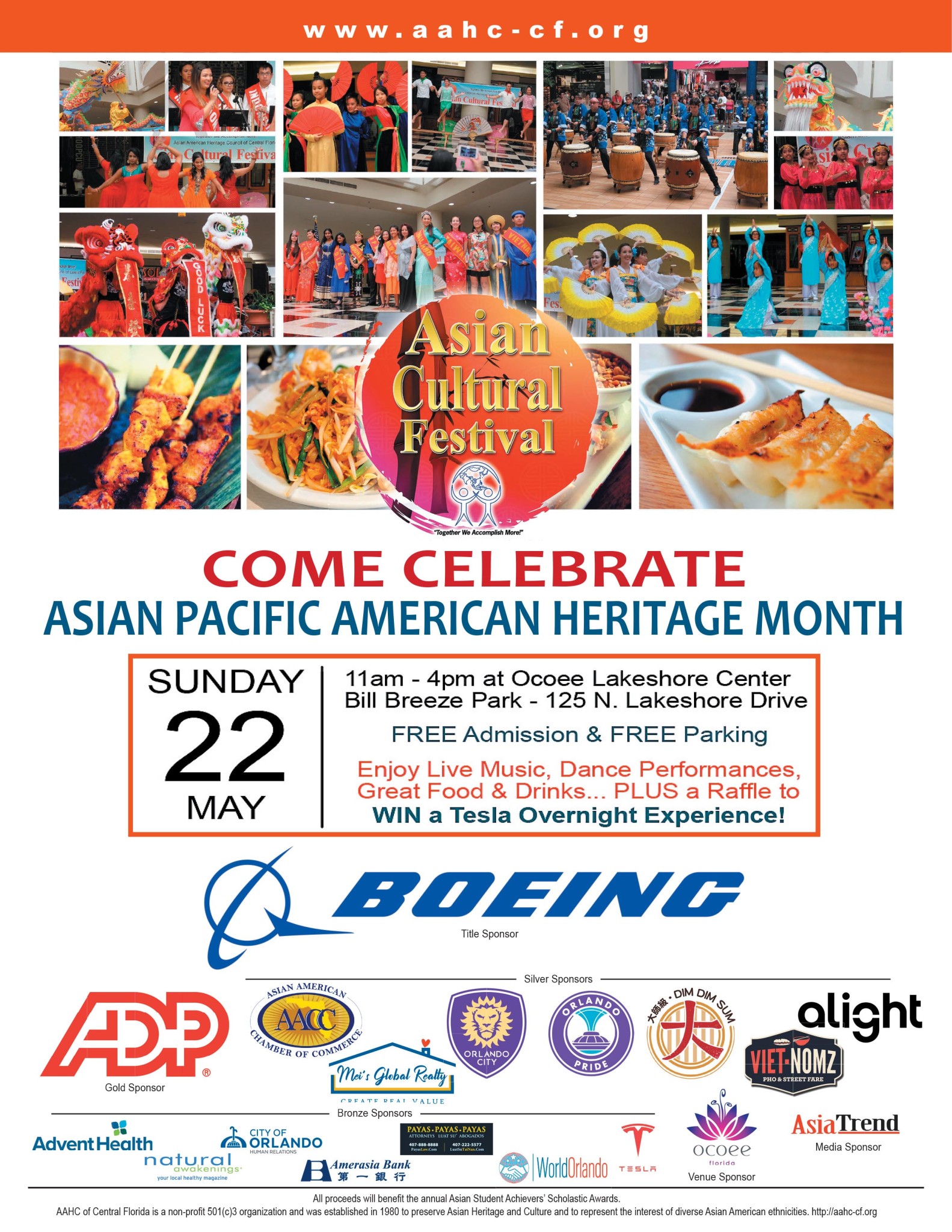 AAHC is excited to roll out the Asian Cultural Festival for this coming May 22, 2022 and AAHC will partner with the City of Ocoee at Lakeshore Center (indoor) and the Lakefront Park (outdoor) for the in person festival.
The month of May is known as Asian Pacific American Heritage Month and during this period, Asian Americans celebrate their culture and heritage. This year's celebration will showcase a wide variety of Asian American cultures and talents from Central Florida's Asian American ethnic groups. There will be booths to showcase business vendors, ethnic cuisines and merchandise that are representative of Asia. A cultural show will be presented by the various Asian countries, such as China, India, Indonesia, Japan, Philippines, Taiwan, Thailand, Vietnam, and more.
Your sponsorship of the Asian Cultural Festival will also benefit the Asian Student Achievers' Scholastic Awards, scheduled to be held in November 2022 during which we will honor and recognize deserving Asian American students for their academic excellence and outstanding community service. One donation will sponsor two events. As a sponsor, your organization/company will receive exposure from media campaigns and promotions for the event.
If you have any questions, please feel free to contact Event Chair Pauline Ho, at [email protected] 
Visit www.aahc-cf.org for more details.