Anime Festival Orlando 2015
Aug 14, 2015

-

Aug 16, 2015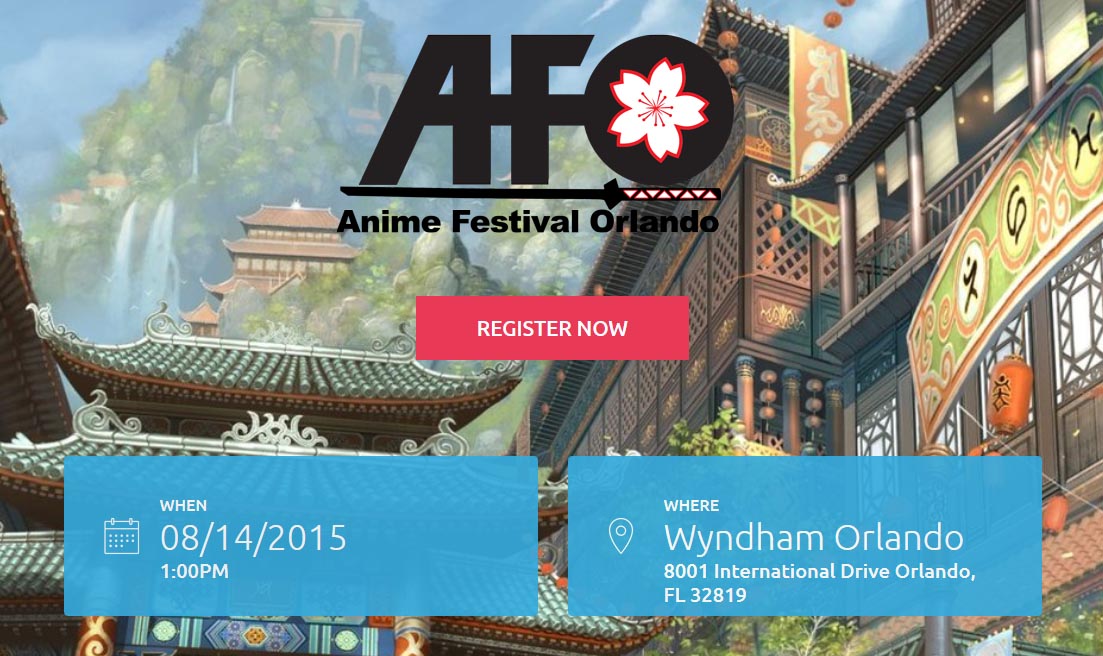 Florida's Favorite Anime Convention returns for its 16th year.
Join us for another year celebrating all the things that make us otaku! We'l have a schedule packed with panels from your favorite industry guests, fan organizations, and otaku experts.
It's a weekend packed full of anime goodness, so come and see why Anime Festival Orlando is Florida's Favorite Anime Convention.
Dante Basco will be one of our guests this year. He is best known for his roles as Zuko in Avatar: the Last Airbender and Rufio in the live action movie Hook.
We will also have:
Veronica Taylor, voice of Ash Ketchum and May from Pokémon
Eric Stuart, voice of Brock from Pokémon, James from Pokémon and Kaiba from Yu-Gi-Oh
Christopher Khayman Lee, the Red Ranger in Power Rangers in Space
Hilary Shepard, evil queen Divatox in Power Rangers: a Turbo Adventure
SANA, Japanese visual kei guitarist who has been making music since 1998, our first Japanese musical guest in 10 years
Random Encounter, local band that does covers of videogame music along with original tracks and has played festivals like Warped Tour and Nerdapalooza
Benjamin Briggs, DJ and electronic musician from Indiana who recently moved to Orlando
And more!
For more information, go to