APAC's 10th Annual Assembly: The Force Awakens
Sep 12, 2015 @ 6:30 pm

-

9:30 pm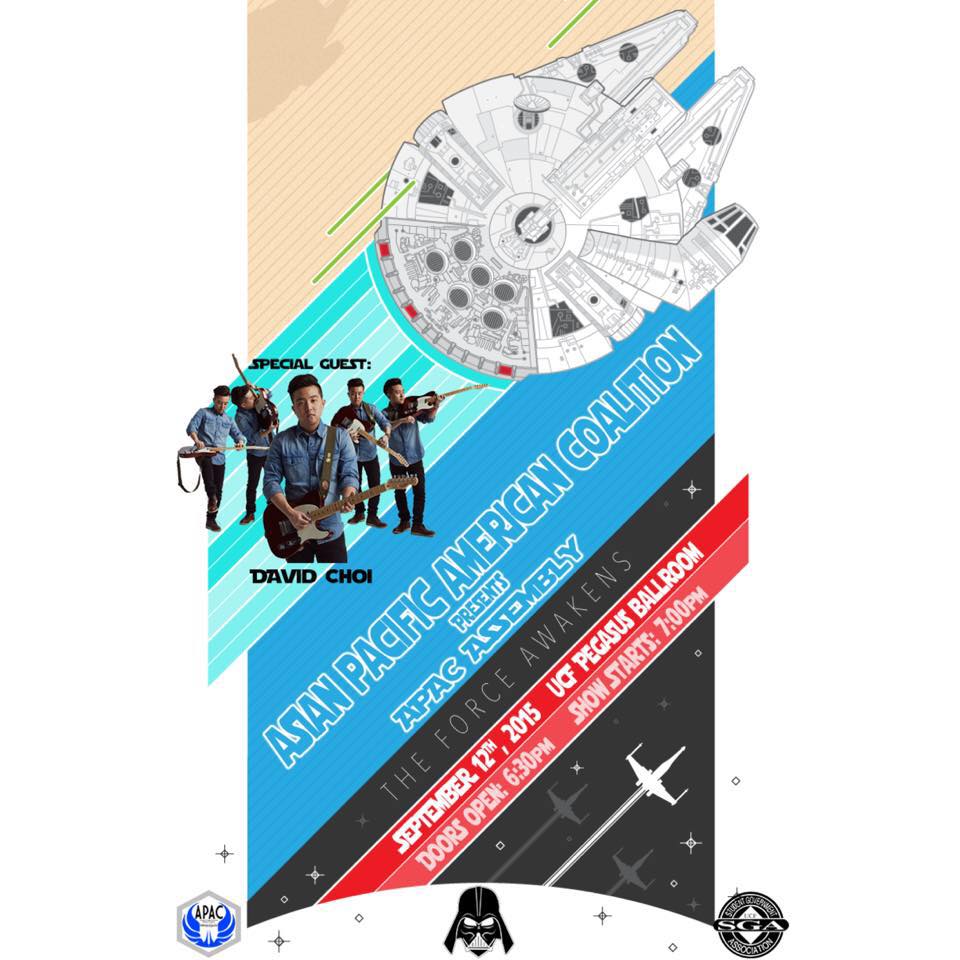 APAC's 10th Annual Assembly: The Force Awakens
Episode X
Not so long from now in a galaxy very, very close….
It is a period of new beginnings.
During the summer, organizations and Greek life planned their events
Hoping to ensure a great year for the community.
As time went on, officers trained diligently day and night.
They harnessed the power of the Force and they prepared for the annual Assembly, which they can showcase their respective org.
Students are arriving to campus,
Some old and some new.
They are all eager to start the new school year at UCF,
Not knowing what the future may hold.
For some, the Force is already strong,
But for others the Force is still waiting to be awakened.
Looking to help APAC and the UCF community,
A special guest is also training for a performance.
This person is said to be very talented and powerful
And he can hold the key to awakening the Force within YOU…
————————–————————–————————-
Performances by:
Asian Student Association (ASA)
Delta Epsilon Psi Fraternity Inc. (DEPsi)
Delta Phi Lambda Sorority Inc. (DPhiL)
Delta Phi Omega Sorority Inc. (DPO)
Filipino Student Association (FSA)
Orlando Young Lions
Pi Delta Psi Fraternity Inc. (PDPsi)
Vietnamese American Student Association (VASA)
AND our special guest performer!
————————–————————–————————-
Join us September 12th at the Pegasus Ballroom inside the UCF Student Union. Doors open 6:30pm! This will be a free show with free food and entertainment. Come out and learn about what UCF's Asian community has to offer! Awaken the Force in you and join the officers in making a difference in the Asian community and the world!