Filipiniana collection of Philippine designers EDGAR SAN DIEGO and RICHARD PAPA
May 12, 2018 @ 3:00 pm

-

5:00 pm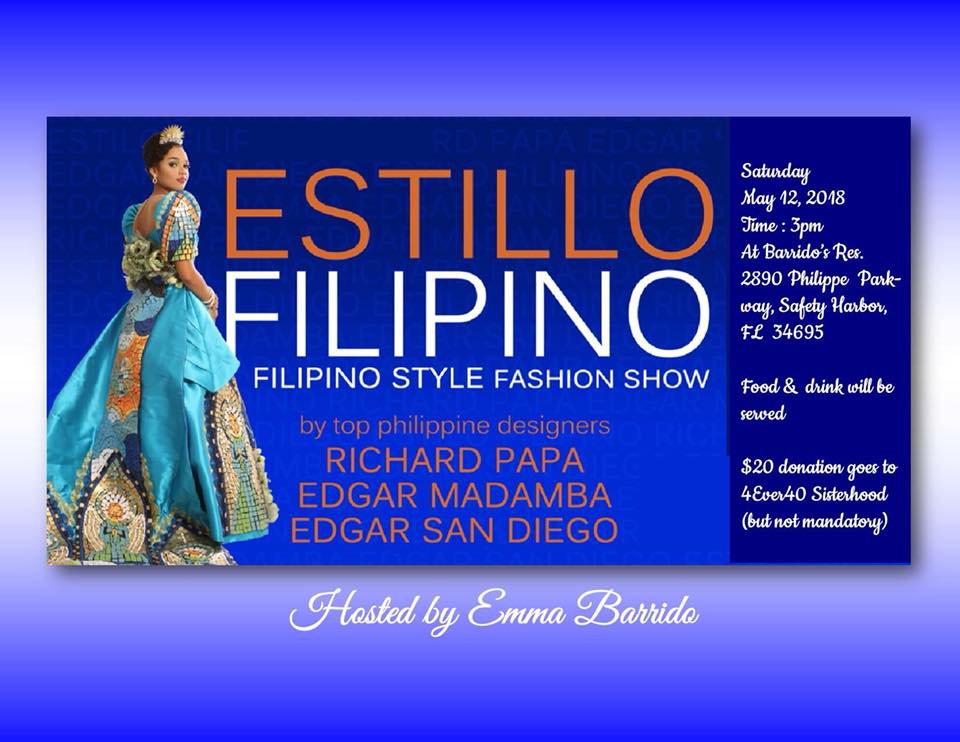 Come and view the Filipiniana collection of Philippine designers EDGAR SAN DIEGO and RICHARD PAPA on Saturday, May 12th. There will be a mini-fashion show at 4 pm at the Barrido residence at 2890 Philippe Parkway
Safety Harbor FL 34695 organized by 4Ever 40's.
Private viewing by appointment only will also be available on the following days:

Thursday, May 10th from noon to evening
Friday, May 11th whole day
Saturday, May 12th – morning or come
to watch the mini-fashion show at 4 pm
Sunday, May 13th – whole day
Monday, May 14th – whole day and last day to see and buy gowns
Please call "Joey" at (813) 312-6518 for an appointment.
---