FSA's 14th Annual Sayaw Showcase: The Last DT Benders
Mar 22, 2019 @ 6:00 pm

-

10:00 pm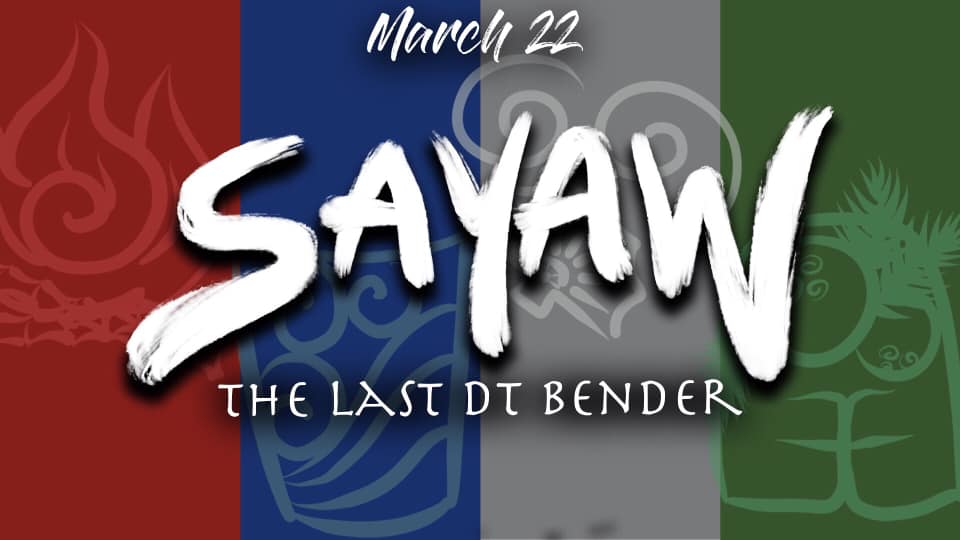 The FSA at the University of Central Florida invites you to celebrate the 14th Annual Sayaw Cultural Showcase Avatar: The Last DT Benders!
Come along on a journey with your very own DT Benders as they travel through different dance nations and set out to learn many forms of cultural dance skills in order to defeat the power hungry Maglalatik Nation. Will they be able to learn all the skills that make a great DT Bender in time? Or will the Mag nation finally reign all over the other cultural dance nations? Come out to find out!
This is FSA's biggest event of the year! Come out to Pegasus Ballroom on March 22nd and participate in FREE raffles for AMAZING prizes and a lively show filled with cultural dances from all over the Philippines!
Lastly, this annual Sayaw event is for all ages and ethnicities and is open to anyone and everyone, so feel free to invite any friends and family from anywhere and everywhere! We look forward to seeing you be part of our FSA Dance Troupe Pamilya! Mabuhay!!
When: March 22nd, 2019
Where: Student Union, Pegasus Ballroom
Time: Doors open at 6pm, show starts at 6:30pm
Don't forget to use the hashtag #LastDTBenders on your posts/pictures for the event!
Twitter: @fsa_ucf | @fsadancetroupe
Facebook: Filipino Student Association at UCF
Dance Troupe Like Page: FSA at UCF's Dance Troupe
Email: [email protected] I [email protected]
Instagram: @fsa_ucf I @Fsadancetroupe_UCF