GWN Sarasota International Dragon Boat Festival
Jul 10, 2021 @ 8:00 am

-

5:00 pm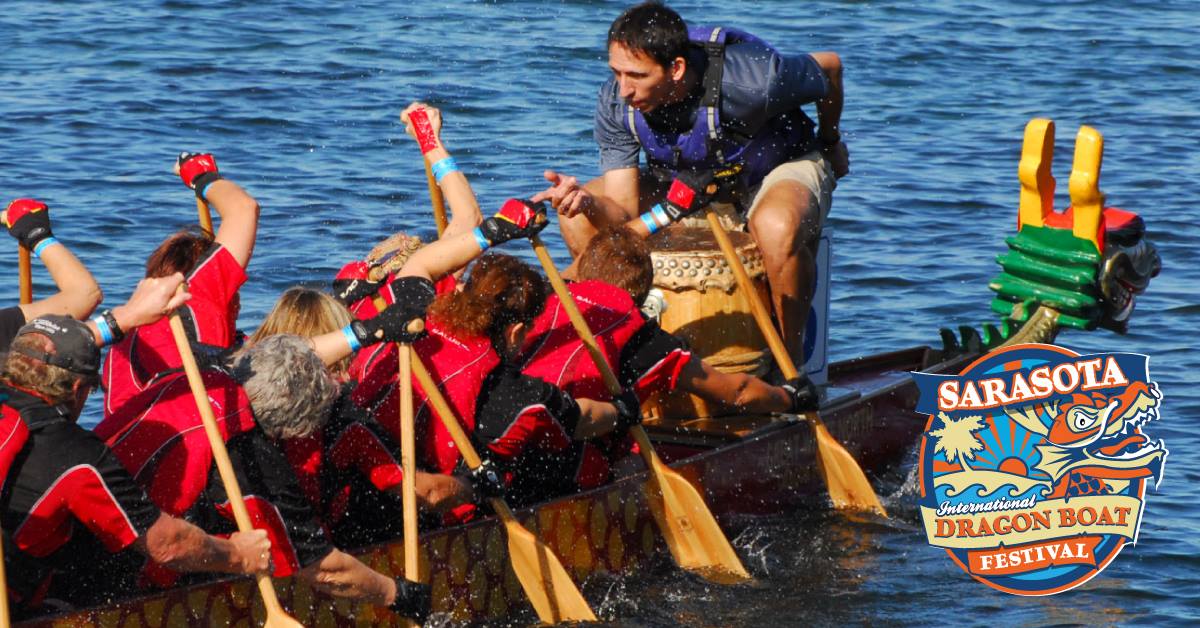 Looking for an event in the Florida's Gulf Coast? Join us in Sarasota, welcoming both competitive and recreational teams
Don't have a team? We have the Experience Dragon Boat Program, click here for more information.
In what will promise to be a fiercely competitive Sport Division and widely attended Community Division, the event offers racing for established and entry-level teams alike looking to gain competitive experience by competing in a world-class sports facility. Nathan Benderson Park features a 400 acre lake built to FISA specifications. In 2017, the multi-use sports venue hosted the World Rowing Championships, so teams can expect the best racing conditions come race day!
Race distances include 200m and 500m events for Sport and Community Division teams, with the addition of the ever-thrilling 2k pursuit for Sport Division teams only.
Festival grounds offer something for everyone. Spectators can take in the action and follow the excitement of racing while learning about the sport of dragon boat. Another point of interest is the Health and Wellness Village, where participants and spectators can receive products and services to help maintain a healthy lifestyle. Families are invited to bring their children to come spend time at the races and enjoy the outdoors.
CALLING ALL SOLO PADDLERS OR SMALL GROUPS
Are you looking to get on the water, but don't have a team? GWN is pleased to offer a program for solo paddlers or small groups.
Experience Dragon Boat Racing: Designed for those looking to be part of a team from start-to-finish. The program includes 5 weeks of practices leading up to the event. Learn more by clicking here.