KUSA's Spring Festival 2016
Mar 18, 2016 @ 6:00 pm

-

8:00 pm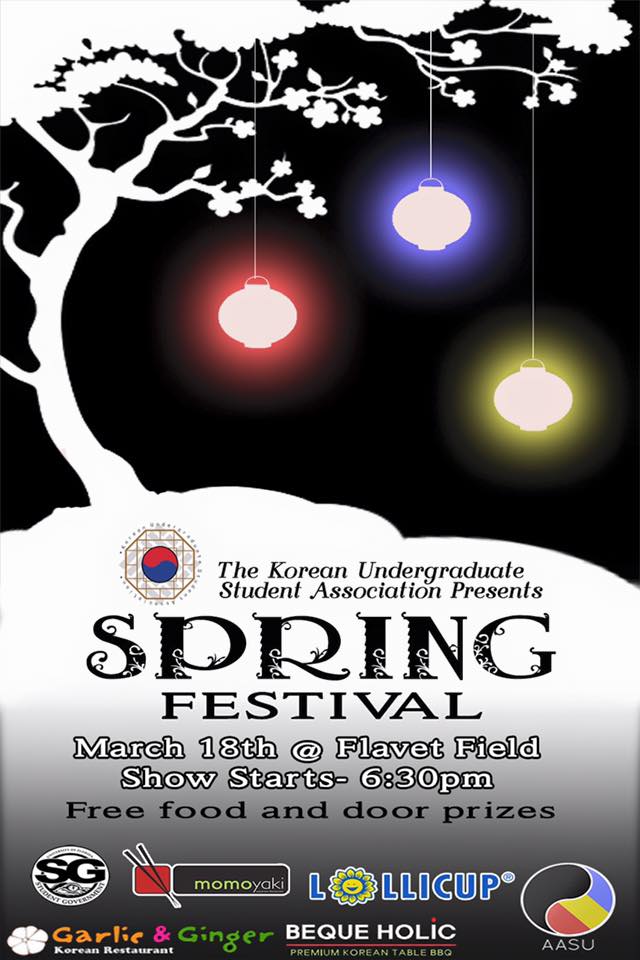 Starting as early as March, the cold winds and freezing temperatures of winter begin to subside as spring draws near. In Korea, a wide array of events celebrating the season are held throughout the country, where many activities take to the outdoors thanks to the milder weather.
The return of the warmer weather not only brings countless beautiful wild flowers into bloom, but also gives families a chance to spend precious time with their loved ones through all the various activities that can be taken advantage of outdoors. After working very hard, the Korean Undergraduate Student Asssociate presents the 2016 Spring Festival!
At the festival, friends and family can come together to enjoy fun activities, giveaways from our sponsors, and traditional Korean and modern dance. And as always, the delicious food and drinks will be compliments of KUSA.
Doors will open at 6:00PM
Show begins at 6:30PM