Make Us Visible
May 6, 2022 @ 8:00 pm

-

9:00 pm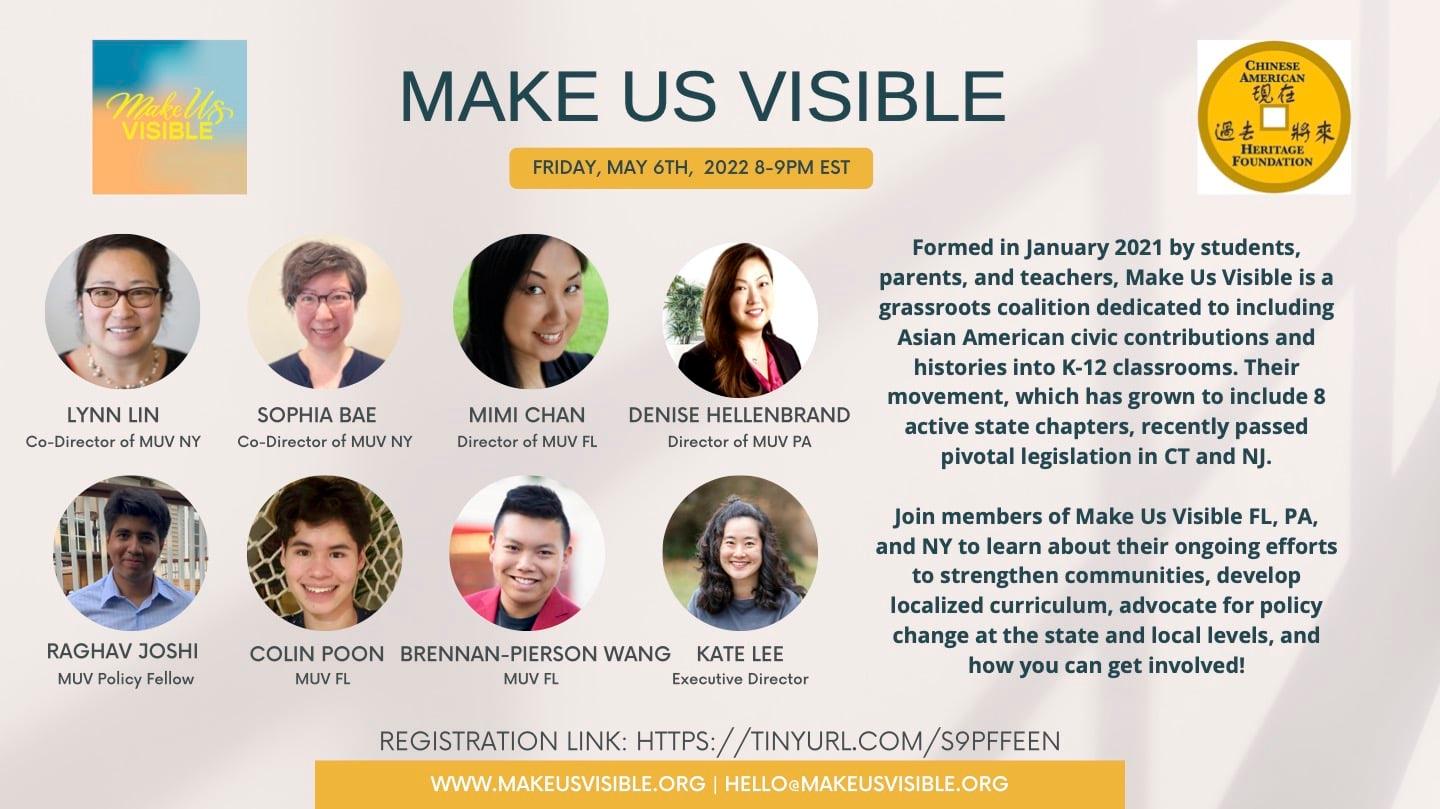 Formed in January 2021 by students, parents, and teachers, Make Us Visible is a grassroots coalition dedicated to including Asian American civic contributions and histories into K-12 classrooms. Their movement, which has grown to include 8 active state chapters, recently passed pivotal legislation in CT and NJ. Join members of Make Us Visible FL, PA, and NY to learn about their ongoing efforts
to strengthen communities, develop localized curriculum, advocate for policy change at the state and local levels, and how you can get involved!
Panelists: Sophia Bae, Mimi Chan, Denise Hellenbrand, Raghav Joshi, Lynn Lin, Colin Poon, and Brennan-Pierson Wang
Moderator: Kate Lee, Executive Director, Make Us VisibleREGISTER TO JOIN!
https://tinyurl.com/s9pffeen