Mindset Reset with Jonathan Sugai
Jun 20, 2020 @ 6:30 pm

-

8:00 pm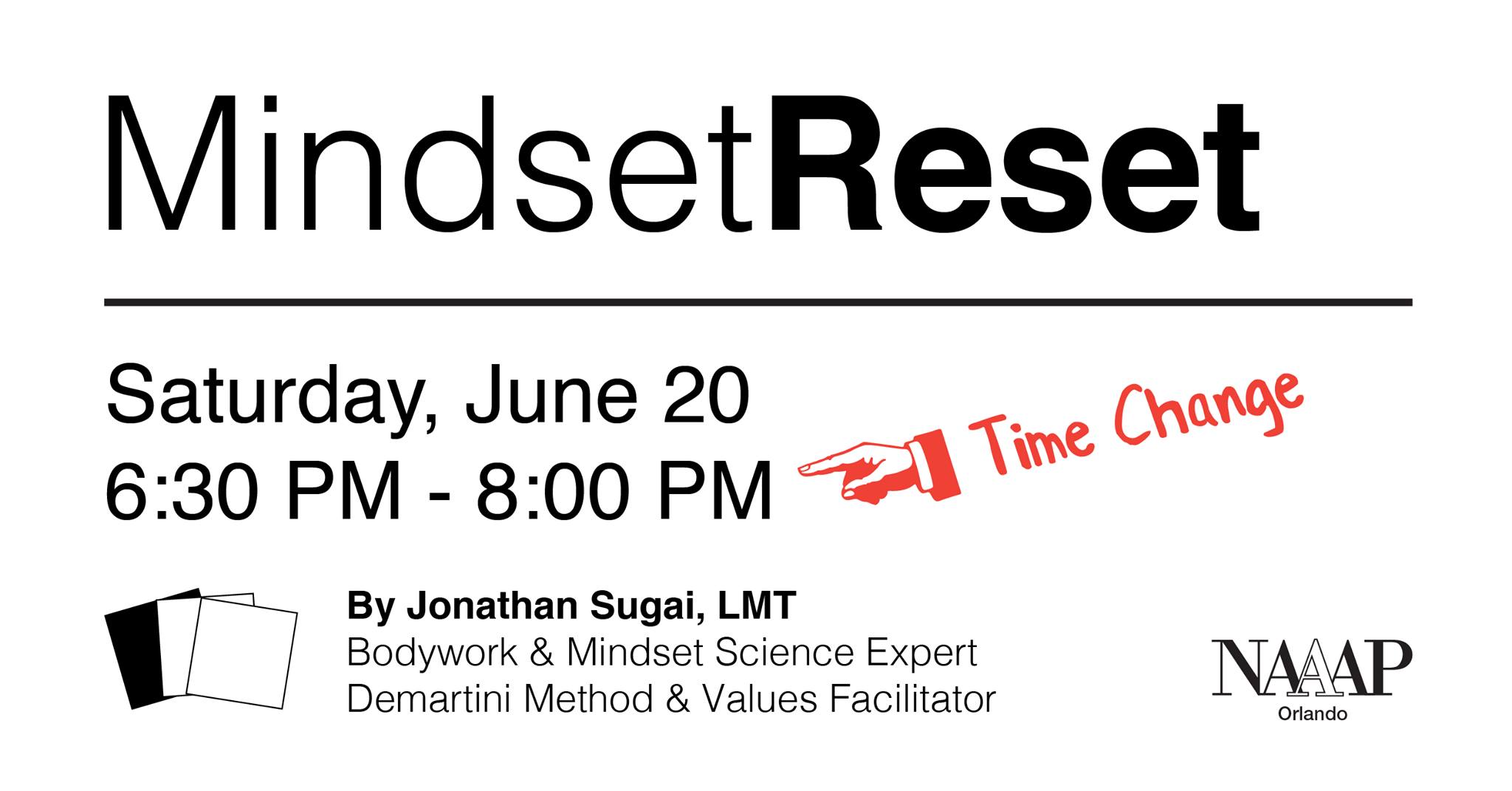 Mindset Reset: How to adapt more quickly & effectively in the pandemic with Axiology
The current COVID-19 pandemic continues to affect & impact many lives & businesses dramatically. Individuals, groups, companies & organizations are being forced to adapt quickly. Life is changing faster than ever and the world moving forward will be different. However, in every crisis, there is opportunity and for every stressing there are blessings.
In this workshop, you will learn how to take advantage of this "crisitunity" by using a powerful Mindset framework based on Axiology, the science & study of human values & behavior.
With Axiology, you will discover how to:
1. Determine your highest values & priorities so you can make better decisions
2. More quickly adapt & embrace change by using your values
3. Manage your mindset & emotions by using your values
Determining your highest values & priorities is one of the most important steps in adapting to any challenge or crisis. Once determined, your values are your "GPS" or "Genius Priority System" framework in making decisions which leads to better decisions quicker and with less decision fatigue. This helps you adapt more gracefully and quickly in any situation.
******
Jonathan Sugai is a Bodywork & Mindset Science expert who loves helping CEO entrepreneurs get more results in Leadership & Relationship mastery with Axiology (the science of values) and Mind Body Science.
Jonathan helps his clients discover how to:
Overcome relationship challenges in business & family
Maximize Leadership & Performance with mindset science
Breakthrough fears, anxieties, and dis-ease symptoms with the mind body connection
Jonathan's experience comes from 20 years practicing bodywork & massage and over 10 years as a student, coach, & consultant in Mindset & Personal Development. He owns and operates The Alignment Center for Body & Mind, a massage clinic & personal development center in Honolulu, Hawaii.
More info to come. Zoom link will be sent to your registered email.