Savannah Asian Cultural Festival
Apr 21, 2017 @ 7:00 pm

-

Apr 22, 2017 @ 4:00 pm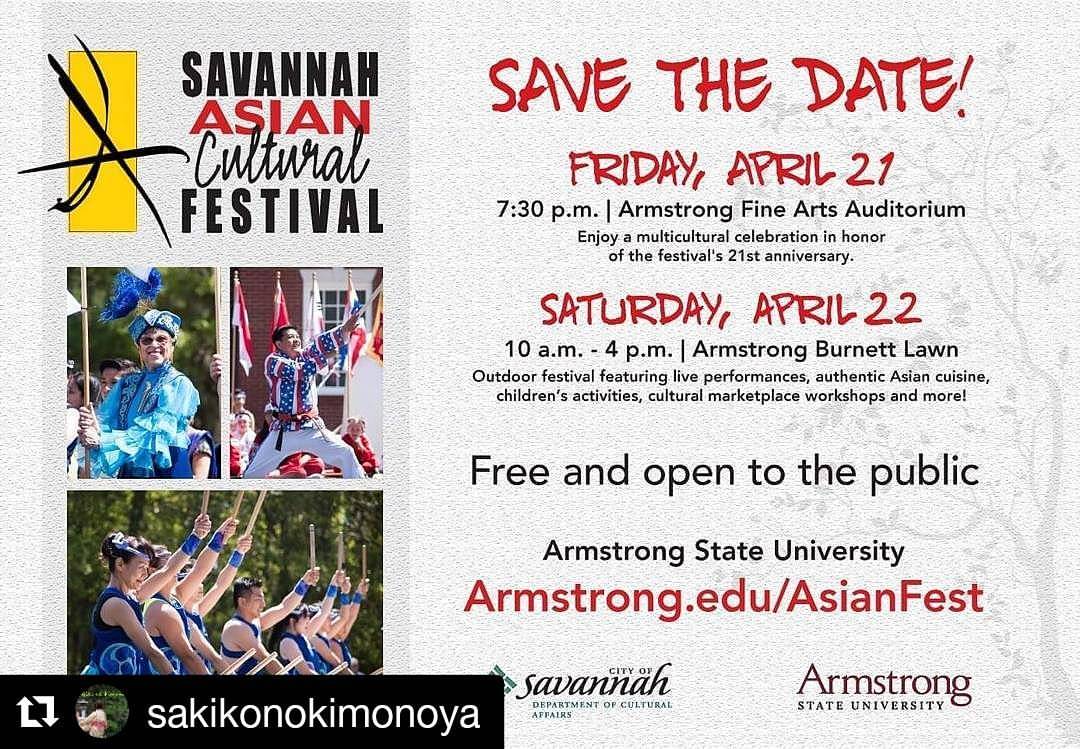 April 21 & 22  ♦  Live Performances, Asian Cuisine, Cultural Marketplace & Family-Friendly Fun
Free and open to the public
Armstrong State University and the City of Savannah's Department of Cultural Affairs will present the 2017 Savannah Asian Cultural Festival, one of the South's largest Asian celebrations, on April 21st and 22nd. All events will take place at Armstrong's campus at 11935 Abercorn St. in Savannah.
The festival is free and open to the public. The  Savannah Asian Cultural Festival will bring the continent of Asia to coastal Georgia, celebrate the rich diversity of the area and feature unique cultures, cuisine, live performances and more.
Friday, April 21
7:30 p.m. ♦ Armstrong Fine Arts Auditorium
A celebration of Asian cultural arts featuring live music and dance from several Asian countries
This special event will be opened by Linda M. Bleicken, President of Armstrong State University, and by dignitaries from the City of Savannah's government officials and staff from the city's Office of Cultural Affairs.
The evening's entertainment is devoted primarily to professional music and dance performers from the South Seas Island, Japan, South Korean and China.
more details at https://www.armstrong.edu/about/savannah-asian-cultural-festival