Third annual South Lake County Dragon Boat Festival 2016
Apr 30, 2016 @ 9:00 am

-

4:00 pm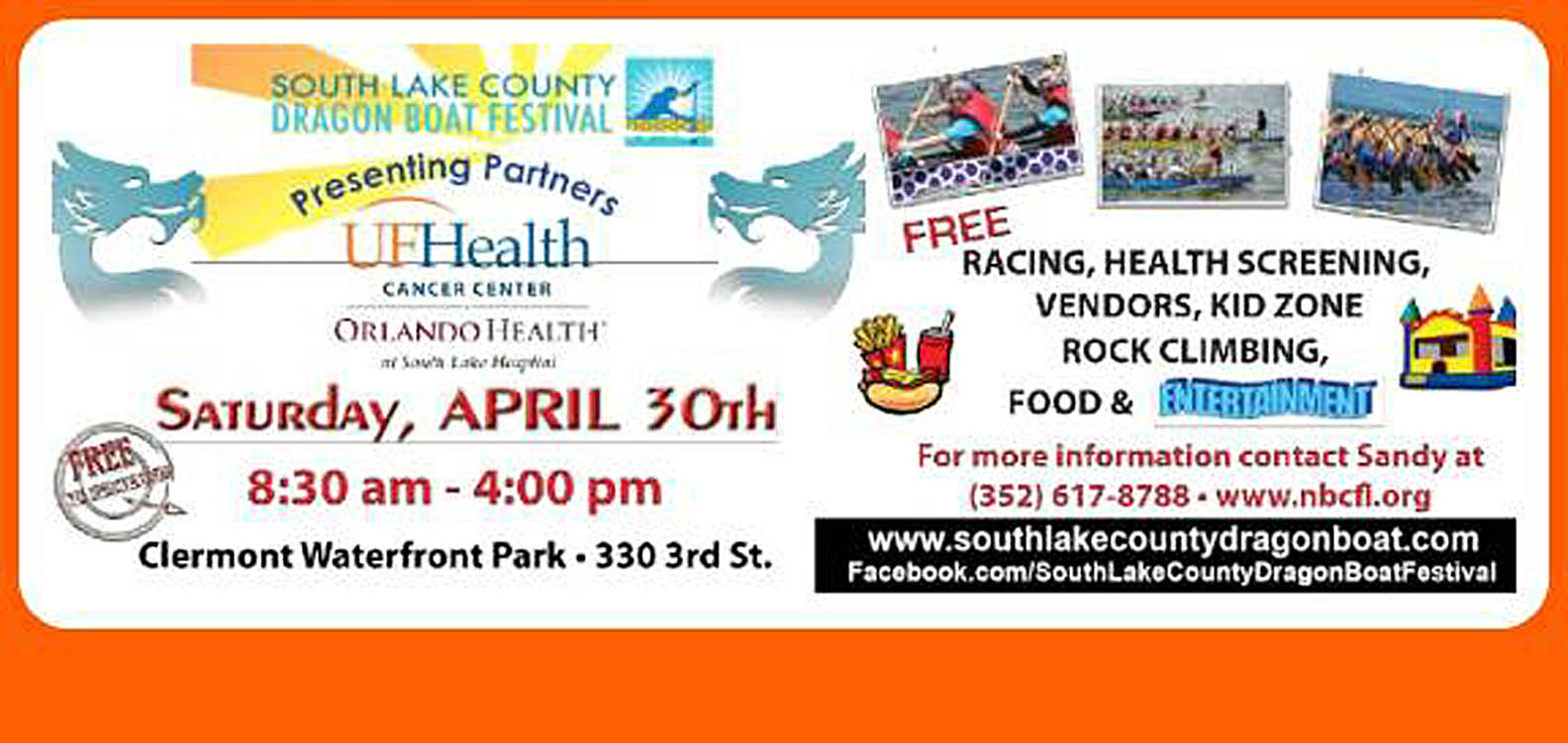 The event will feature local and regional boats, and novice teams will receive instruction and all of the necessary equipment to race. High Five Dragon Boat will provide a steer person for each team.
Spectators are encouraged to bring lawn chairs and blankets to watch the races, which are scheduled from 9 a.m. to 4 p.m. Organizers say about 4,000 people attended last year's event.
All proceeds will benefit New Beginnings — the event's host — which serves homeless families, individuals, children and other charities in the area by providing them with transitional housing, job skills and training.
For those new to sport, dragon boats are about 42 feet long, with 10 rows that seat about 20 paddlers. A steer person stands in the stern and uses a 9-foot oar to help guide the boat. A drummer sits in the bow facing the paddlers. The drummer's job is to beat the drum in sync with the paddlers and to motivate the team to the finish line. Rowers work in unison to cross the finish line at the fastest speeds possible.