Southwest Airlines Chinese New Year Parade – 2019 (San Francisco)
Feb 23, 2019 @ 8:00 am

-

5:00 pm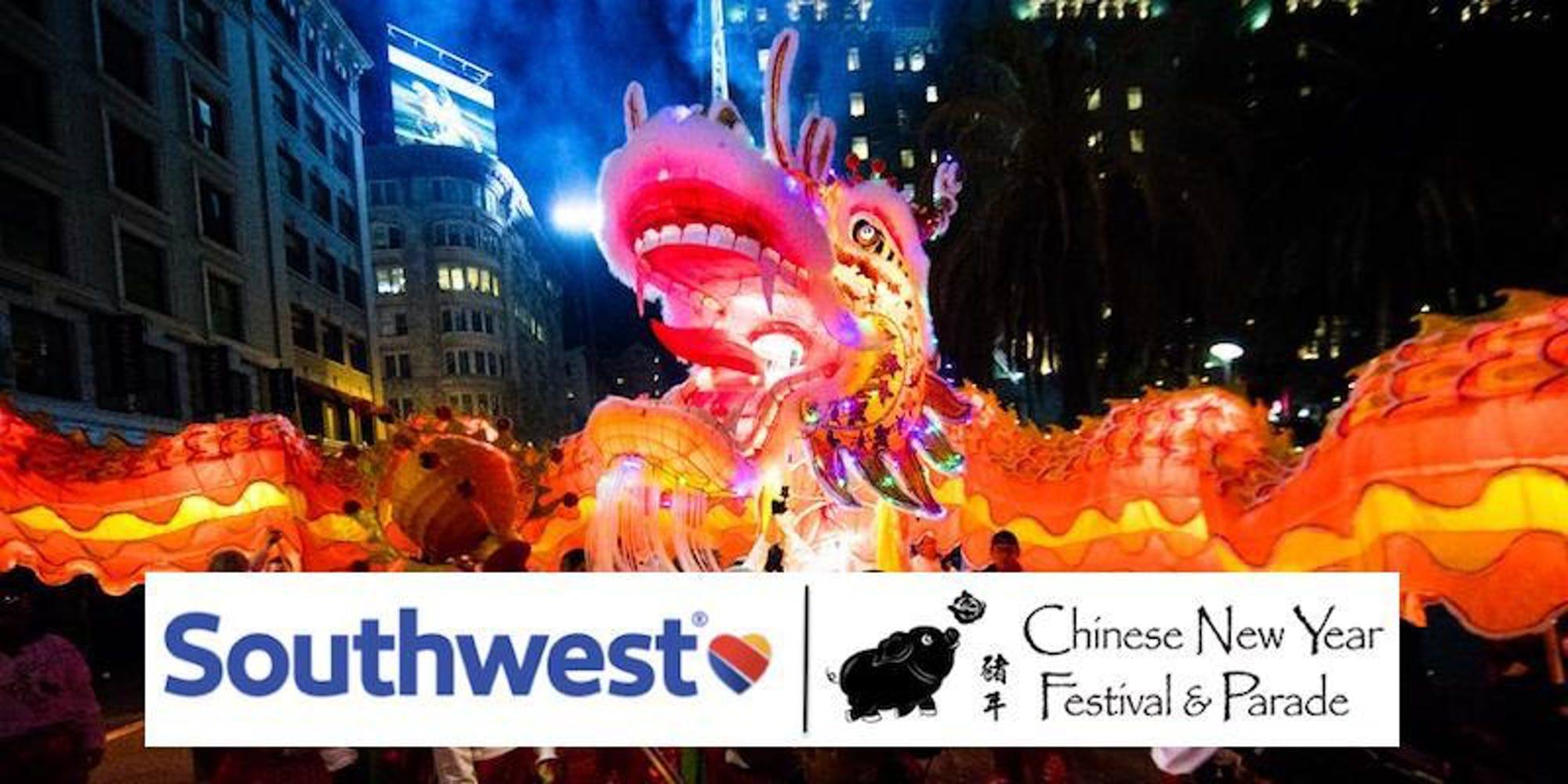 Named one of the top ten Parades in the world by International Festivals & Events Association, the Southwest Airlines Chinese New Year Parade in San Francisco is one of the few remaining night illuminated Parades in North America and the biggest parade celebrating the lunar new year outside of Asia. Started in the 1860's by the Chinese in San Francisco as a means to educate the community about their culture, the Parade and Festival have grown to be the largest celebration of Asian culture outside of Asia. Since 1958, the parade has been under the direction of the Chinese Chamber of Commerce.
Over 100 units will participate in the Southwest Airlines® Chinese New Year Parade. A San Francisco tradition since just after the Gold Rush, the parade continues to delight and entertain the many hundreds of thousands of people who come to watch it on the street or tune in to watch it on television on KTVU Fox 2 or KTSF Channel 26, 6:00-8:00 PM, on Saturday, February 23, 2019.
Nowhere in the world will you see a lunar new year parade with more gorgeous floats, elaborate costumes, ferocious lions, exploding firecrackers, and of course the newly crowned Miss Chinatown U.S.A. and her court. A crowd favorite will be the new & spectacular 288′ Golden Dragon ("Gum Lung"). It takes a team of over 180 men and women from the martial arts group, White Crane, to carry the Golden Dragon through the streets of San Francisco.
This year's Southwest Airlines® Chinese New Year Parade promises to warm your heart and electrify your senses, come rain or stars.
Please Note: This is a smoke free event.
For more information, please visit the Southwest Chinese New Year Parade & Festival Official Website.