UCF CASA Presents: 9th Annual BLOCK PARTY
Apr 9, 2017 @ 2:00 pm

-

6:00 pm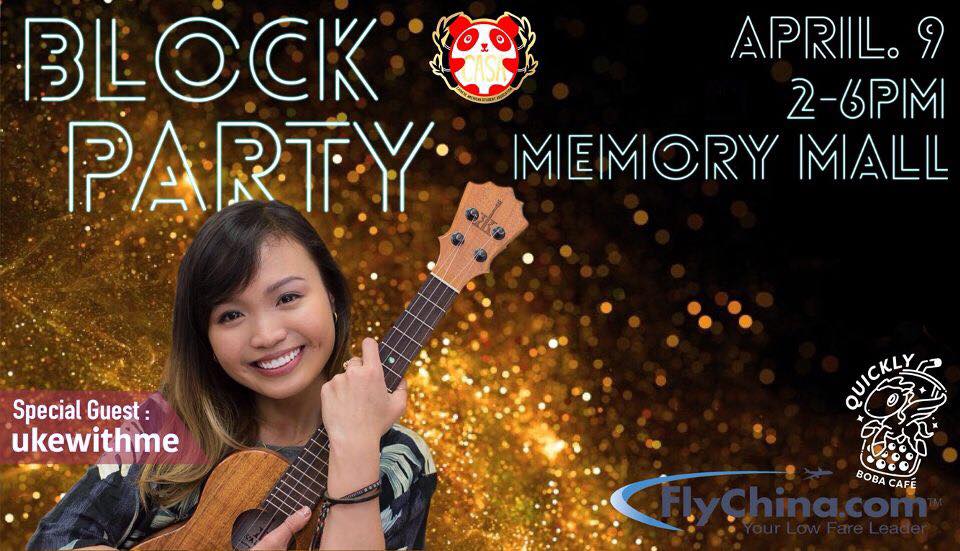 DATE: Sunday, April 9th
TIME: 2 – 6pm
LOCATION: UCF Memory Mall
WE ARE BACKKK with our 9th annual CASA Block Party!
Invite your friends, family, and CASA fam to come out once again, to our Block Party that will be held on Memory Mall! The Chinese American Student Association will be showcasing Asian culture through fun entertainment, performers, music, FREE FOOD, raffles, etc.
This will also be a great chance to wear that #CASAFAM tank that you bought (wink, wink)
Our guest performer this year is the one and only…… Nix, aka UKEWITHME!! She's a famous YouTube singer with over 230,000 suscribers and 27 million views! Trust us when we say that this is something you won't want to miss!!