V50th Anniversary Tết 2023: Home Away From Home – Gainesville
February 19 @ 5:30 pm

-

8:30 pm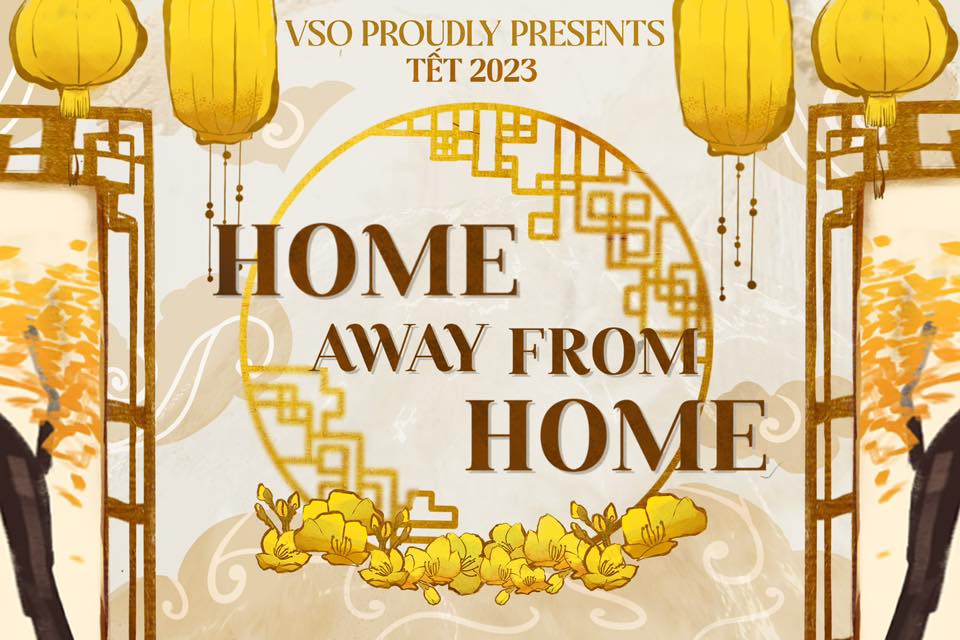 𝐕𝟓𝟎𝐭𝐡 𝐀𝐧𝐧𝐢𝐯𝐞𝐫𝐬𝐚𝐫𝐲: 𝐇𝐎𝐌𝐄 𝐀𝐖𝐀𝐘 𝐅𝐑𝐎𝐌 𝐇𝐎𝐌𝐄
The Vietnamese Student Organization would like to extend a warm invitation to you, your friends, and your family for our annual Lunar New Year cultural show, Tết.
To celebrate this special occasion, we will be hosting our biggest cultural show on Sunday, February 19th, 2023, at the Reitz Union Grand Ballroom. For Fifty Years, VSO has proudly presented its motto and this year's Tet Theme, "Home Away from Home", in honor of our 50th Anniversary at UF. We're so proud of the people and generations of students who have made VSO a community, a family and a home to all people from all walks of life. Whether your home is 2 hours or 2 plane tickets away, VSO honors and welcomes all in celebrating our culture and more importantly our community.
The show will feature several live performances, including singing, traditional and modern dances, and a look into Vietnam's fashion through the ages in our modeling segment. There will also be FREE food and raffle prizes! With free admission, we hope you can join the The Vietnamese Student Organization in celebrating our "V50th Anniversary: Home Away from Home".
⋆。˚ 
☁︎
 ˚。⋆ 𝐃𝐄𝐓𝐀𝐈𝐋𝐒 ⋆。˚ 
☁︎
 ˚。⋆
Date: Sunday, February 19th, 2022
Location: Reitz Grand Ballroom
Address: 686 Museum Rd, Gainesville, FL 32611
Doors Open: 5:30PM
Show Starts: 6:30PM
⋆。˚ 
☁︎
 ˚。⋆ 𝐖𝐇𝐀𝐓 𝐈𝐒 𝐕𝐒𝐎? ⋆。˚ 
☁︎
 ˚。⋆
The Vietnamese Student Organization (VSO) is a cultural organization founded in 1973. Through our pillars of philanthropy, dance, culture, sports, family, and leadership, VSO aims to celebrate and promote awareness of Vietnamese culture and unity. From cultural shows to pho fundraisers, VSO hopes to bring together people from all sorts of backgrounds. Through VSO, people can make everlasting bonds with each other. With an emphasis on "Phamily" and Vietnamese culture, the Vietnamese Student Organization is not exclusive of any single person and invites anyone to become a part of our organization.