WasabiCon 2018
Oct 20, 2018 @ 10:00 am

-

Oct 21, 2018 @ 7:00 pm

$20 – $40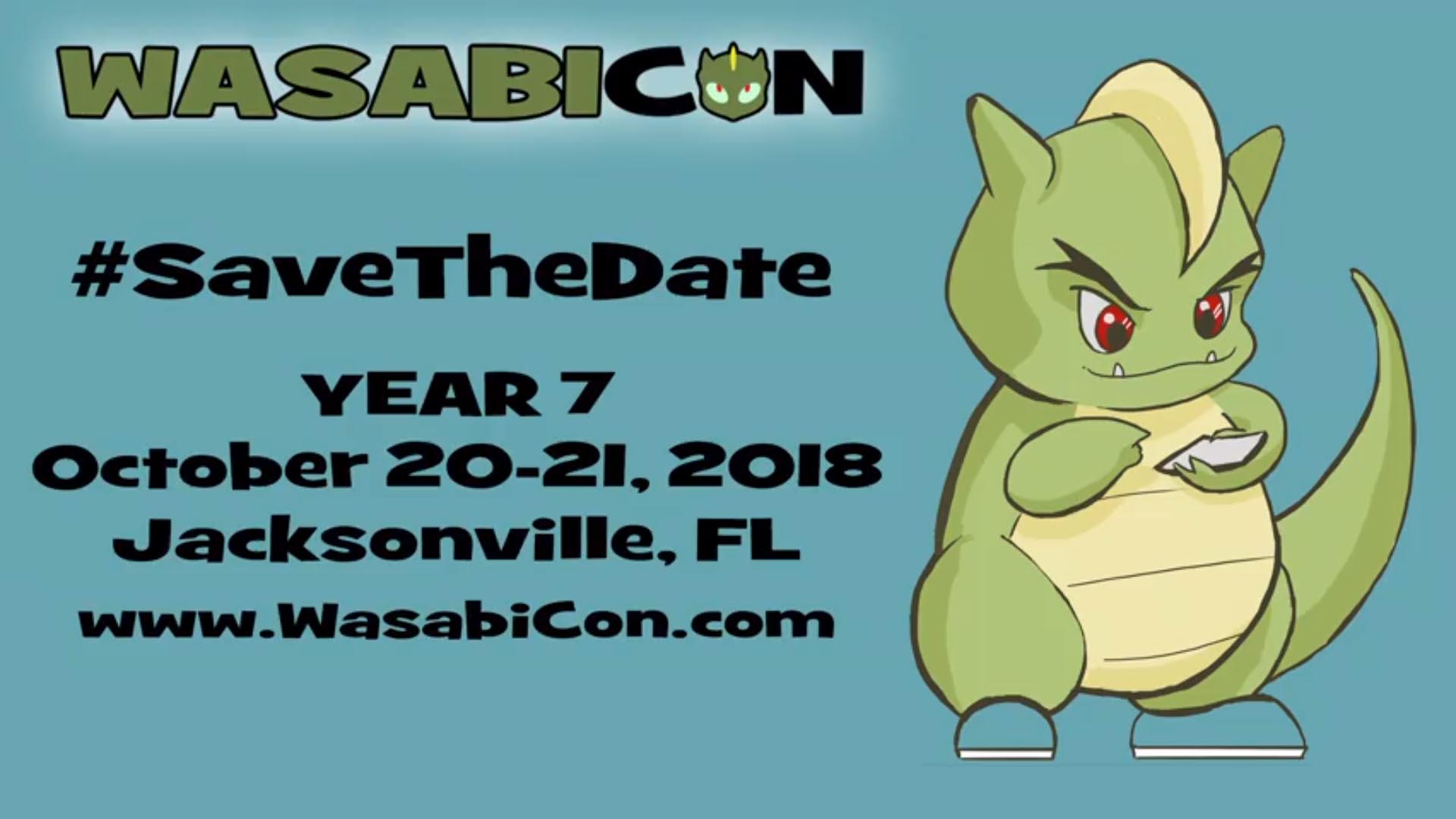 CONTEST: Win a LIFETIME PASS to WasabiCon! (No, we're not kidding!!!)
Here's a short story for you: The company that owns WasabiCon used to own another convention in Florida called Florida Anime Experience. In January of this year, that convention was sold and merged into the popular MegaCon convention in Orlando, Florida. Since it started in 2011, FAE (Florida Anime Experience) sold Lifetime Passes a few at a time each year. During the convention's seven year run, about fifty people managed to secure these passes. When FAE ended – those passes transferred to WasabiCon. Until now, we haven't offered Lifetime Passes (and we don't plan to start selling them this year).
BUT.
But we are planning to upgrade one person's weekend pass to a Lifetime Pass.
Interested? Here's how to enter.
STEP 1: RSVP for WasabiCon 2018 on Facebook. That's pretty simple. Just go to this link and click "Going": www.facebook.com/events/520132978356434/
STEP 1A: Already RSVP'd? Change your status from "Interested" to "Going". This is important because it helps qualify you for winning the upgrade.
STEP 2: Invite your friends to WasabiCon 2018! Click the "Share" button and select "Invite Friends"… and then INVITE ALL YOUR FRIENDS.
STEP 3: Buy your ticket for WasabiCon in advance. Why wait in line at the con? Get you ticket in advance here: www.wasabicon.com/tickets
Voila! You're entered! So how do we pick a winner?
Once we hit 1,000 Going on the Facebook Event, we pick a winner from everyone "Going".
We'll confirm you have a pre-registered ticket and then upgrade it to Lifetime Status.
That's it! You're with us FOR LIFE.
Now here's the fine print:
-You must be a U.S. resident to participate in this social media contest.
-Winners will be notified via Facebook – so watch for updates!
-Contest ends one week before the convention.
---