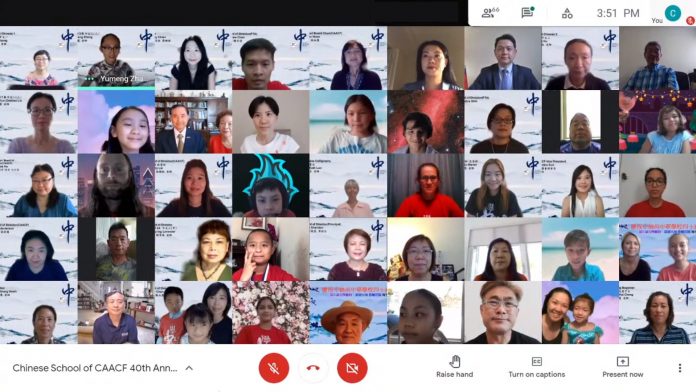 On May 15th, 2021, Chinese School of CAACF held a virtual annual closing ceremony that reflected upon this past school year, including highlighting the achievements of the teachers and students. The school board and staff along with the aid of teachers, students and parents all contributed to making this event possible. The school also celebrated its 40th anniversary.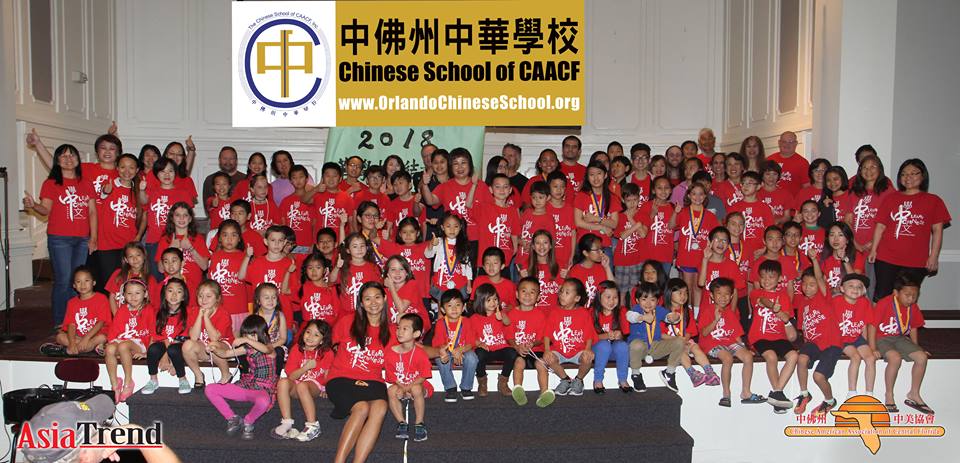 At the beginning of the ceremony, we invited Orange County Mayor, Jerry Demings, and Orlando Mayor, Buddy Dyer, to give a speech and present the Proclamations. Director of the Taipei Cultural and Economic Office in Miami, Director Ji Qinyao, also delivered a speech.
Chinese American Association of Central Florida (CAACF) was founded 52 years ago by Taiwanese students studying in Florida for higher education. 10 years later, the same founders organized the Chinese School of CAACF. The first principal of Chinese School of CAACF, Rongzuo Ho, attended this event!
Due to the pandemic last year, Chinese School of CAACF did not hold a closing ceremony. We awarded four teachers with senior service medals along with bonuses for teachers. Teacher Yuchiang Hsieh has served for 15 years and Teacher Lin Huang has served for 10 years. Teacher/Treasurer Kyle Luo, Teacher/Principal Mary Liang Sheridan, Teacher MeiEn Marler all served 5 years. Principal Mary Liang Sheridan received a plaque in honor of her 4-year term. President Susan Hoeh then announced Teacher Penni Cheng as the new principal.
The school awarded certificates, medals, and prizes to the six 1st place students and the eight 2nd place students in the spring class reading/speech contest. 1st place students read their reading passage/speech to the virtual audience. Their Chinese proficiency is really getting better and better, which is really amazing! Three members of the PTA and six volunteer teachers also received awards and bonuses as encouragement.
Next was the talent show. This included many performances across classes, i.e. live/pre-recorded sing-a-longs and readings, a piano performance and a pre-recorded Yo Yo show.
At the end of the program, CAACF President Cherry Lin and Vice President Christine Sun celebrated the upcoming Dragon Boat Festival by showing a film introducing the origin of the Festival. Everyone actively participated in an interactive quiz and dance competition for prizes. The event was finished off with a raffle of over 30 prizes.
---
Chinese School of CAACF 中佛州中華學校
Location: Lake Highland Prep School at Charles Clayton Campus​
741 N Mills Ave, Orlando, FL 32803
www.orlandochineseschool.org/contact.html
Comments