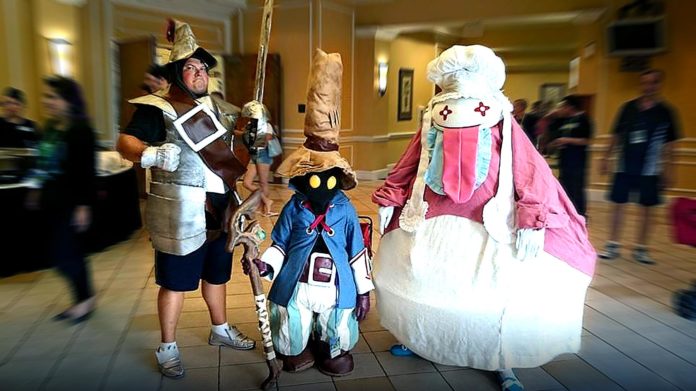 Showcase authenticity and educating culture behind Japanese Anime
MegaCon, Comic-Con, GeekyCon…many fandom conventions have been flourished over last20 years and many take place in Central Florida. While these large scale conventions keep expanding, Florida Anime Experience has been specializing in "Japanese Anime" for the last 5 years. Florida Anime Experience 2015 was held at the Park Inn in Kissimmee on April 24, 25 and 26. Approximately 2,000 Japanese Anime fans attended. All three days' programs were filled with the usual fandom panel discussions, voice-actors meet-and-greet, vendors, artist alley, and Cosplay contest. However, this con uncommonly also included several cultural and language seminars and workshops about Japan such as Kendo (Japanese fencing), Origami, and Bonsai.
Tom, the man behind the Florida Anime Experience, created this convention based off of a principle of authenticity. Having been an avid Star Wars fan, since the age 15, he has participated at many fandom conventions as a visitor. Later, he became involving working for the organizers. Through his 20 plus years of experiences in this industry, he has developed the idea for his own show. Why including Japanese cultural education in the program? He recalls his mother asking him when he was a kid, "Do you know where Star Wars came from? Where the idea came from?" After looking into it, he found out the source of inspiration and by knowing it, he could have a better understanding of something he already loved. This is what he wants to bring to these avid anime fans. Although they tend to love Japanese pop-culture or simply anime alone, they do not know the roots of that culture. Tom strives to include authentic Japanese culture talks and classes in Florida Anime Experience. The Kendo demonstration by the Orlando Kendo Club educated the crowd about a martial art that has been seen in many anime programs yet hardly seen in real life. The Bonsai presentation by the Central Florida Bonsai Club was highly educational with insightful information. Origami workshop by Ali Aki and Jean Kingsley of Orlando Origami Club brought a wonderful hands-on experience. I felt the passion and enthusiasm toward Japanese culture from all presenters.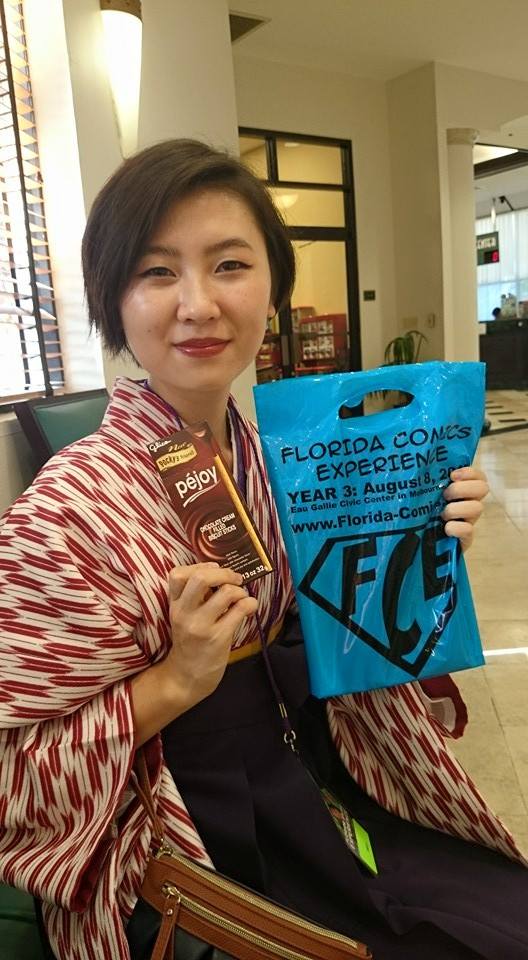 Cosplay costumes of participants were exclusively from Japanese animations. Vendors were well balanced in limited numbers which did not overwhelm visitors in the vendor room. Tom wanted participants to attend as many as seminars and workshops besides shopping. Selected artist works showed a variety of styles. The game room allowed fans to play Japanese games not available for purchase in America. Attention to details by Tom and his team was seen everywhere. Free parking, reasonable admission ($20 or 25 per day or $45 for whole event) showed consideration for the visitors' budget.
While the energy of attendants at MegaCon was electrifying, I felt more sustained enthusiasm throughout Florida Anime Experience. On the last day, I interviewed participating vendors and artists who have been to many other conventions. They all wanted to come back for next year not only for profitable result, but for the sake of Tom's spirit of authenticity. I myself am looking forward to attending at 2016 event too.
Article: Yuni and Izumi Sakurada
Photos: Izumi Sakurada
Comments