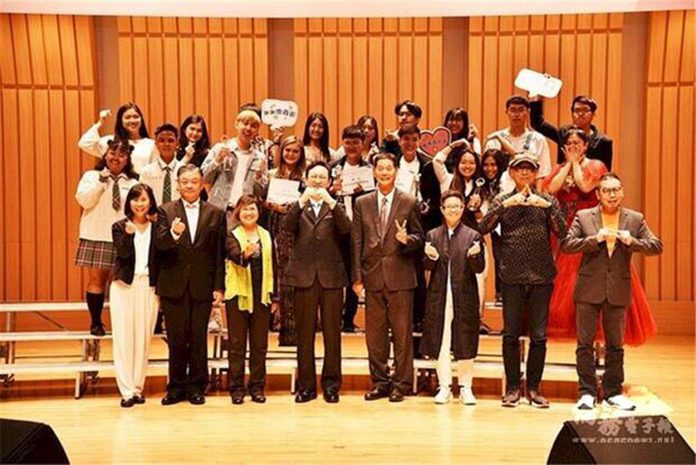 To encourage overseas compatriot students currently studying in Taiwan to take part in activities to celebrate 2020 ROC National Day, the Overseas Community Affairs Council (OCAC) organized the "2020 Teresa Teng Singing Competition for Overseas Compatriot Students". 184 groups of 215 students from 74 schools participated in the competition, and 15 groups reached the final.
The final was held in Song-Yi Hall at Soochow University on October 7. WONG CHOONG LI, studying in Tainan National University of The Arts, won the first prize, and DARRYL YIP JUN YIE, from National Taiwan University of Arts, and LIONG MIN JIN, from National Taipei University of Nursing and Health Sciences, won the second and the third prizes. Three "honorable mentions" were awarded to DING JON YI, studying in FU JEN Catholic University, LAM CHI LING, studying in National Taiwan University of Sport, and NOPRI LILITA, LUSIANA IRENE DAMAR, WILYAM PIETERSON LUNTA, studying in TUNG DER High School. The winners were from Malaysia, Indonesia and Hong Kong.
Besides, the first prize winner, WONG CHOONG LI, was invited to give a performance at the National Day party in Keelung City on October 9. His brilliant performance was well received by a crowd of about 7,000 audiences and got media coverage.
Comments