FusionFest is seeking performers, vendors and volunteers to participate in the second year of Central Florida's multicultural celebration. The free two-day event at Thanksgiving Weekend, Nov. 30 & Dec. 1, 2019 is an opportunity for the diverse ethnic communities to share their rich traditions. Share your heritage via music, dance, food, fashion, film, poetry, visual arts and authentic handcrafted merchandise. You can also enter in the several fusion contests to showcase an innovative piece by bringing elements from different regions of the world together.
Sponsorships and other promotional partnerships are also being sought to bring the FusionFest mission of fun and friendship to new heights of visibility. And there are opportunities for volunteers and fundraisers as well.
Interested parties can register for the at: FusionFest.org/Join-Us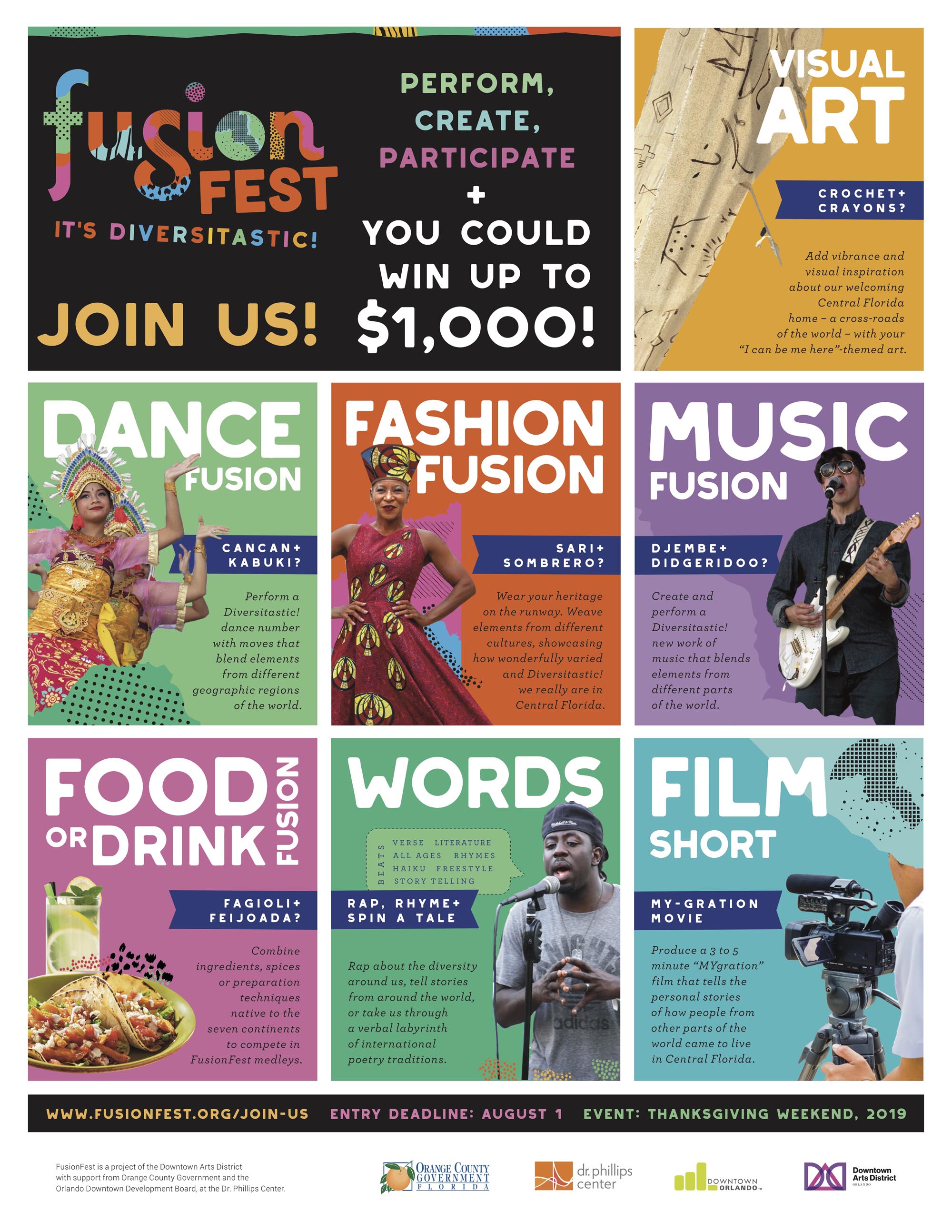 FusionFest is a project of the Downtown Arts District, with support from Orange County Government, the Orlando Downtown Development Board, at the Dr. Phillips Center for the Performing Arts. In its inaugural edition, the event received the Award of Excellence in the Downtown Orlando Partnership's Golden Brick Awards.
Comments