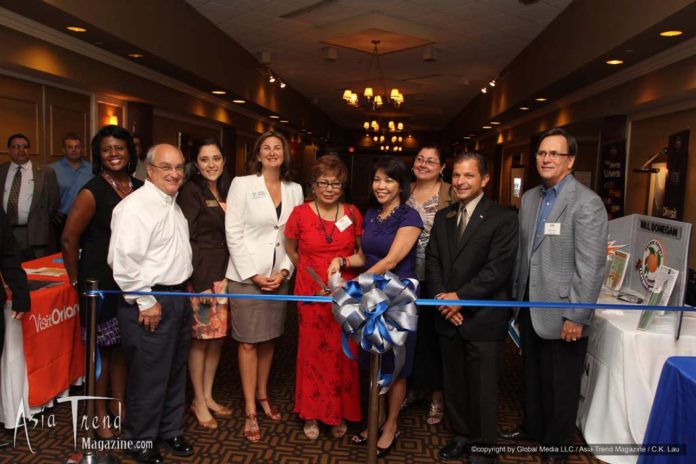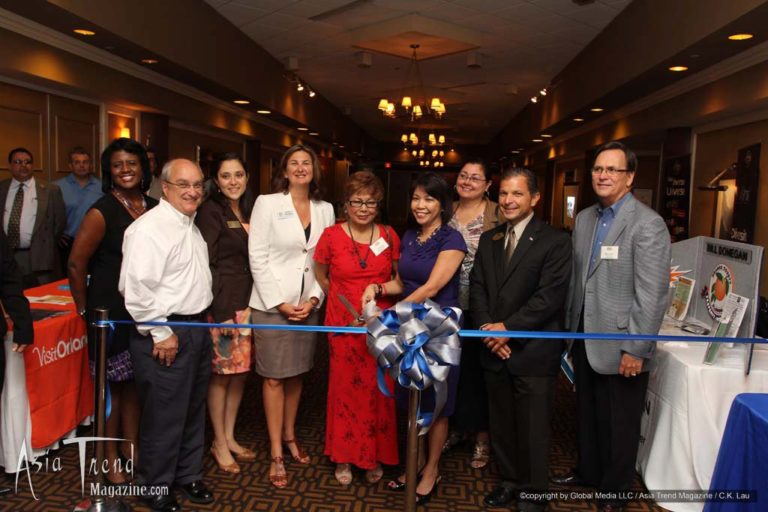 Since the founding of the Asian American Chamber of Commerce (AACC) in 1986, the organization has continued to grow and mature into the vibrant organization it is today. Its main mission is to provide leadership, support and encouragement to its members so they may prosper and grow. It also serves as a resource and a gateway for others to connect with and to bridge the gap between new and existing Asian American businesses.
To kick-off its 25th Anniversary celebration on August 5th 2011, the AACC started the day with a V.I.P. breakfast and held it at the Doubletree Hotel, the event's hotel sponsor. The breakfast was attended by corporate sponsors, government leaders, AACC past presidents and special guests. Marcia Hope-Goodwin, Community Affairs Chief Service Officer read and presented the AACC with a Mayoral Proclamation. This was followed by a talk from Brooke Bonnett, Director of Economic Development for the City of Orlando.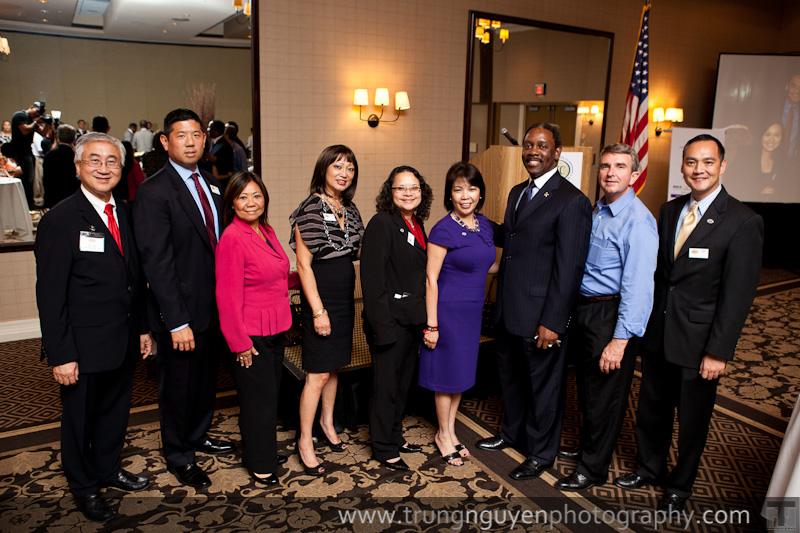 Immediately after the kick-off breakfast was the ribbon-cutting ceremony to open the AACC Global Business Expo. On hand for the ribbon cutting were County Commissioners Jennifer Thompson, and Lui Damiani as well as Matt Thursam of Walt Disney World who was the
event's title sponsor.
The expo itself drew 45 exhibitors from a cross-section of the community ranging from large corporations, small businesses, education, international chambers, media, civic organizations and government. There were also breakout sessions held throughout the day. Presentors were Walt Disney Parks and Resorts, Visit Orlando, Orlando Health, SunTrust, the Orange County Property Appraiser's Office, Bhavsar Law Group and the AACC.
Photos: C.K. Lau (To view the photo album, visit www.facebook.com/asiatrend)
Capping the day's events was an appreciation reception and business after-hours to end the day's festivities and to thank all the sponsors, exhibitors and attendees. Raffle prizes added fun and excitement to the day-long event that drew over 400 attendees.
For more information on the Asian American Chamber of Commerce or any of its events, please visit the AACC Web site at www.AsianAmericanChamberCFL.org
Comments