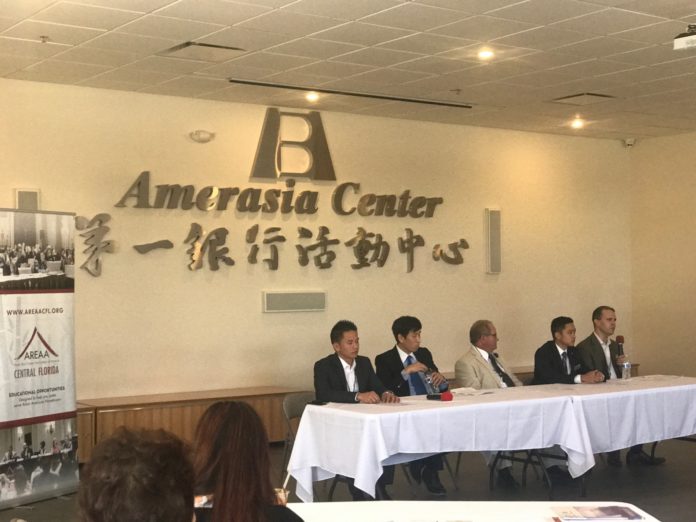 Commercial Real Estate Experts share their stories of the key components to success in expanding your business in this lucrative industry at AREAA Central Florida's Chapters holds their very first series of Introduction to Commercial Real Estate.
Thursday August 31st was the kick-start to AREAA's Central Florida's Commercial Real Estate Seminar series.  The event took place at the Amerasia Bank facility where many Real Estate Agents, Brokers and Developers gathered.  Before the event took place, guests enjoyed a networking mixture while having a "Taste of Asia" experience with food catered from Vietnamese sandwiches to the infamous Boba Tea.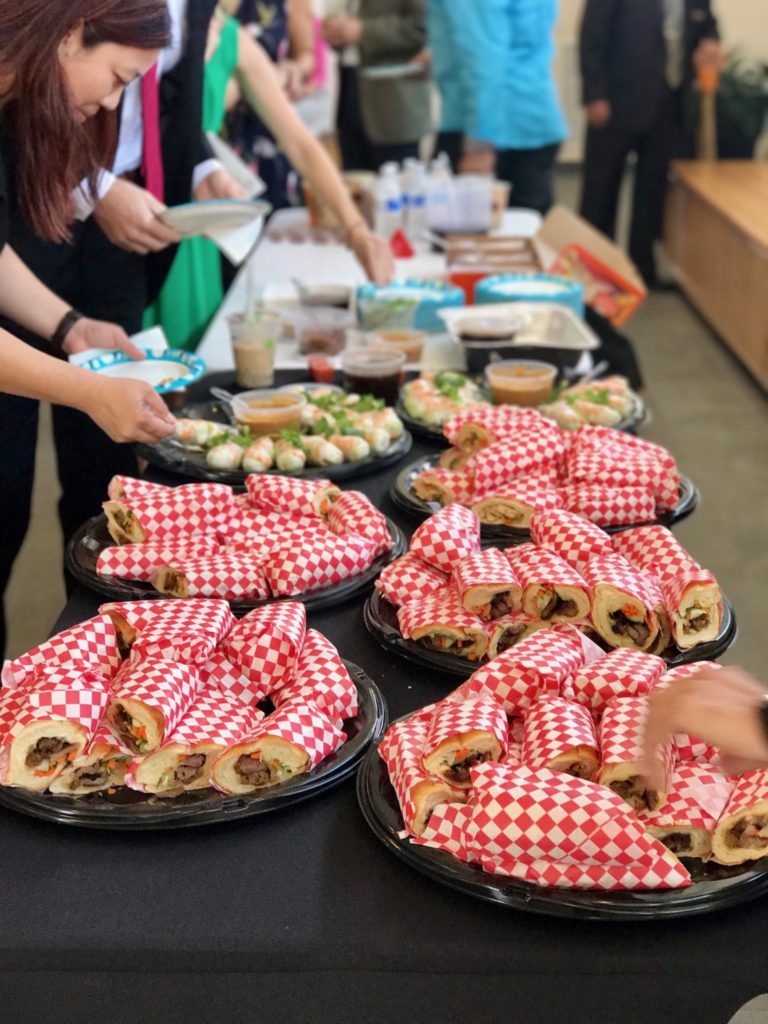 This was an enlightening seminar as the guests were able to learn and connect with Commercial Real Estate veterans and experts on how they can expand their real estate business as the five panelists shared their personal experiences on how they got started in this exciting and lucrative field!
The testimonials given by the panelist came from financing, lending, brokerage and attorney professionals in the commercial real estate industry. Each panelist shared great tips and recommendations on how they close their commercial deals!
"The goal of brokering commercial real estate is to specialize in 1 kind of asset. Too often, Brokers try to sell or lease anything they can get their hands on and not only is it a disservice to the client, but also to himself or herself. To start out, find a mentor who will guide you through your first few deals and once you find your niche, specialize, specialize, specialize.
– Tony Nguyen
"Our goal with this seminar was to guide real estate agents looking to approach their first commercial deals in the right direction. It's so important to know the right person to ask questions or refer your clients, and we want our members to know that AREAA has the resources and connections to help."
– Don Nguyen
 "Today we live in a hyper competitive world where information is inexpensive and readily available to everyone, consequently the tendency is to disinter mediate services and lower transactional costs. Realtors wanting to succeed in the commercial real estate space should seek a mentor to teach them the business, and develop skills so they can differentiate their offers to clients and create compelling value added propositions."
– Carlos Crespo
 "When you understand the key differences between commercial loans and residential loans, you are better equipped to provide your clients with ideas around how a typical loan might look for a given deal."
– Chris Cucci Senior VP 
AREAA CFL is preparing for Part II of the Commercial Real Estate series! Please stay tuned and do not miss out on this opportunity to learn from the experts in the field and grow your business while connecting with other real estate professionals with similar interests and objectives!
For more information visit our page or contact us via email [email protected]
https://www.areaa.org/centralflorida/
Special thanks to our event panelists:
Luis Chiang, Amerasia Bank, Works closely with Brokers/Realtors to assist their client's financing needs.
Carlos Crespo, NIGMA
Real Estate Private equity fund sponsors, developers &contractors
Chris Cucci, Senior VP, Center State Bank Vice-President and Commercial Loan Officer in Downtown, Orlando.
Don H. Nguyen, Managing shareholder for one of Orlando Business Journal's Top Real Estate Law Firms in 2014, 2015, 2016, and 2017.
Tony Nguyen, CCIM, KW Commercial Real Estate Broker specializing in Retail Center Investment Sales across Mid-Florida region.
Comments