The Asian Real Estate Association of America (AREAA) Central Florida Chapter recently celebrated the Lunar New Year and held its Board Installation Gala at the brand new Balmoral at Waters Edge Club House in Haines City.

The event was attended by members of the local Central Florida Chapter as well as those from the Tampa Bay, Miami and Chicago chapters. Special guests were in attendance including Vicky Silvano, past chairwoman of AREAA National, Maria Grulich, Director of Global Business of Florida Realtors, Victoria Vo, Greater Tampa Bay Chapter President, Don Pingaro, Board Director of the Miami Chapter and AREAA Global and Dr. Hefang Lin, President of the Orange County Asian Committee.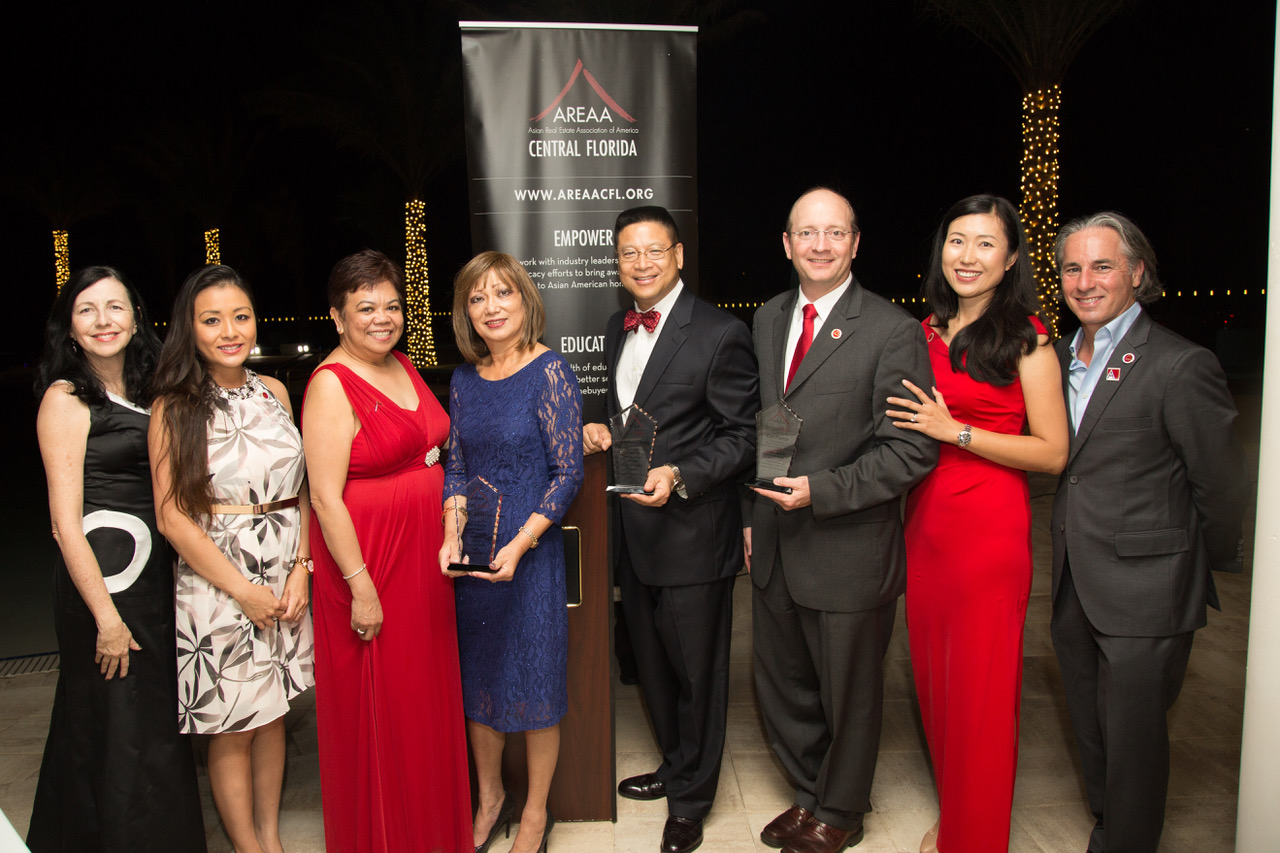 The 2017 Board of Directors are Li Xu – President, Gloria Chu-Vice President and President-Elect, Don Nguyen -Secretary) Monique Young -Treasurer, Khalid Muneer-Board Member, Kathy Llamas -Board Member, Rodney Brown-Board Member and Sarah Gulati -Legal Counsel.
The 2017 Advisory Board Members are Ken Pierce, Stephen Chong, Coco Johnston and Abdul Motiwala.
The festivities began with a tour of the model homes at Balmoral at Waters Edge and followed by a variety of Chinese entertainers and performers.
Garrett Kenny, President of Feltrim Group and the team behind Balmoral at Waters Edge was on hand to welcome the guests at their beautiful new club house. Feltrim Group is also AREAA Central Florida's Dragon Sponsor.
ABOUT AREAA CENTRAL FLORIDA:
The Asian Real Estate Association of America (AREAA) is a nonprofit professional trade organization dedicated to promoting sustainable homeownership opportunities in Asian American communities by creating a powerful national voice for housing and real estate professionals that serve this dynamic market. AREAA's membership represents a broad array of real estate, mortgage and housing-related professionals that serve the diverse Asian American market. Visit areaa.org/centralflorida for more information.
Comments