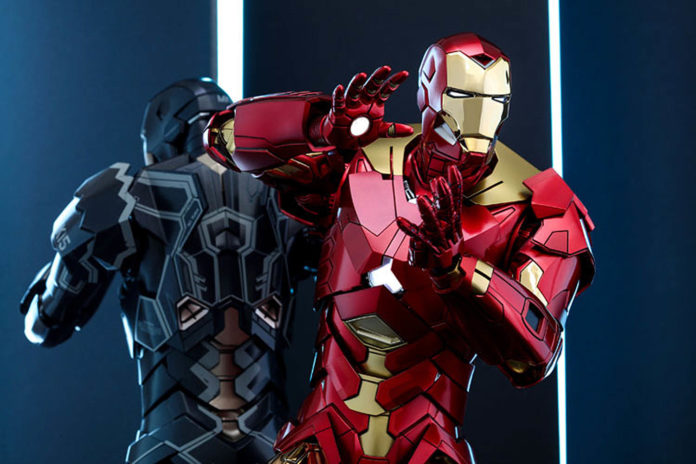 Hot Toys continues to expand the "House Party Protocol" and is delighted to officially present the sixth scale collectible figure of one of the uniquely designed Iron Man suits from Iron Man 3 – Sneaky (Mark XV)!
This armor earns its name "Sneaky" for its cloaking system that can allow it to enter stealth mode and camouflage itself within its surrounding. With its built-in cloaking system, the Mark XV "Sneaky" armor is a unique armor in Tony Stark's "House Party Protocol" in Iron Man 3.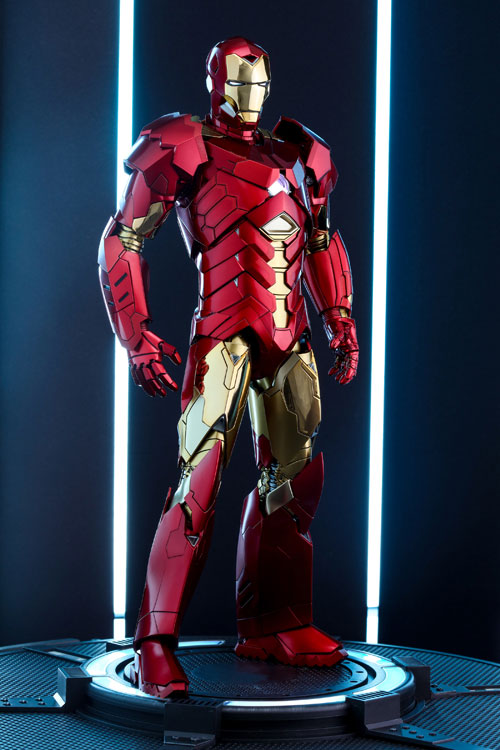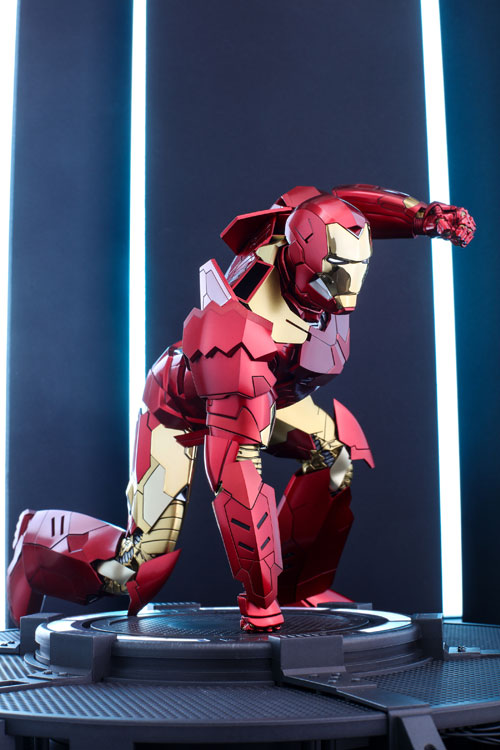 Hot Toys offer a special inspired take on the armor, livening up the original's cool dark gray color scheme to give it the Iron Man classic red-and-gold finish which first appeared in the Iron Man 3 concept art of this armor.
The Retro Armor Version of the sixth scale Mark XV collectible figure has the same sleek factor as the movie version but is given the iconic red-and-gold Iron Man coloration with newly painted and electroplated parts to mimic the original concept art design. This figure features a meticulously crafted armor equipped with LED light-up functions on eyes, arc reactor and repulsors, the unique asymmetrical forearm design, plus a specially designed dynamic figure stand and gold colored nameplate.
Only available in selected markets, this exclusive Mark XV sixth scale figure will make a great addition to your Iron Man collection!
$264.99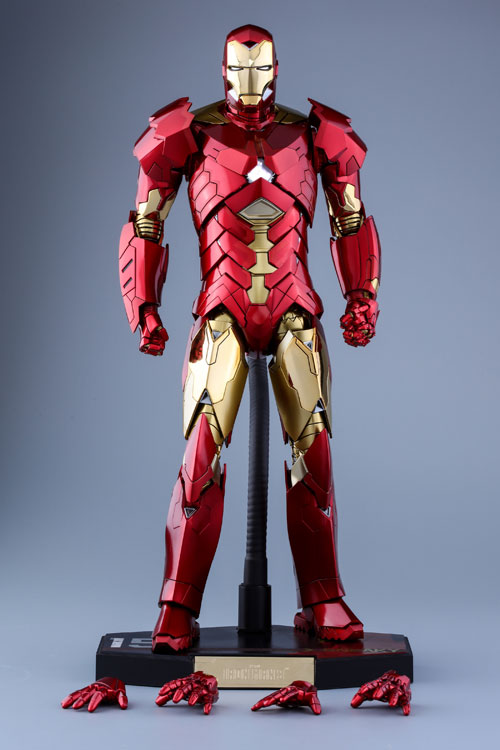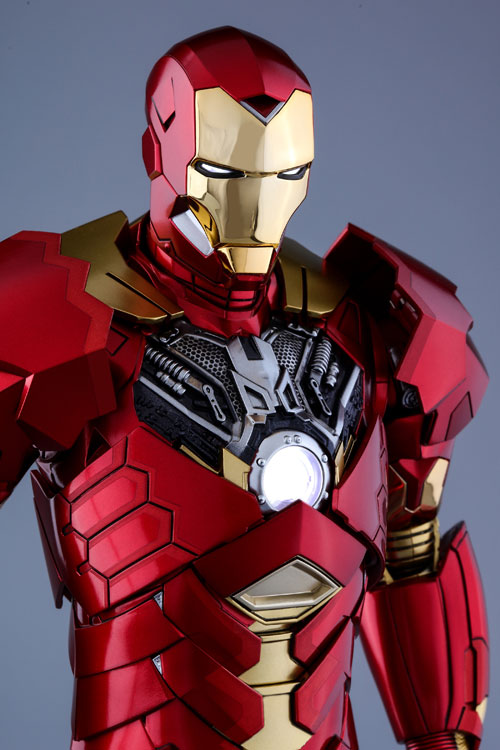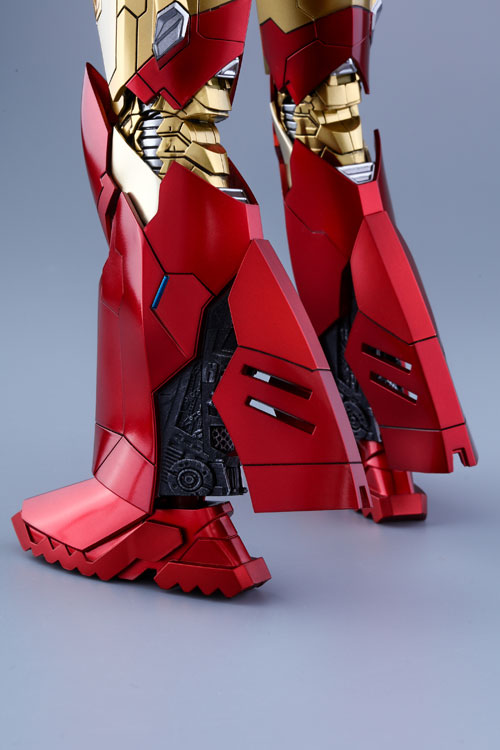 Comments