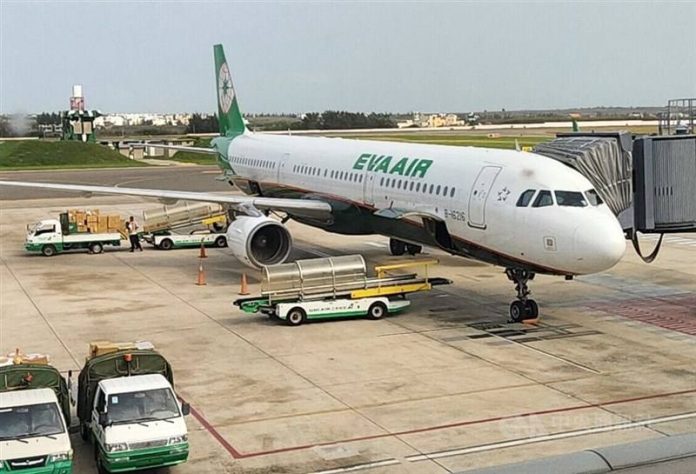 Taiwanese carrier EVA Airways (EVA Air) has been named among the world's top airlines and was rated in the top 10 for food by readers of a U.S. luxury and lifestyle travel magazine.
According to the 2023 Conde Nast Traveler Readers' Choice Awards, EVA Air was named the ninth "best airline in the world" in this year's survey.
The top eight airlines in the rankings were Singapore Airlines, Qatar Airways, Turkish Airlines, Emirates, Virgin Pacific, Cathay Pacific, Delta Air Lines and Air New Zealand.
EVA Air was also ranked eighth "best airline for food," with an overall satisfaction score of 88.32, ahead of Emirates in ninth (87.36) and Korean Air (86.79) in 10th position.
The rankings from first to seventh were Japan Airlines (91.69), La Compagnie (91.28), Ethiopian Airlines (91.16), Tradewind Aviation (91.02), Qatar Airways (89.90), Singapore Airlines (89.23) and JSX (89.09).
In a statement Friday, the Taiwanese carrier said it was pleased that the continued efforts of its employees have been recognized by passengers around the world, and that the quality of Taiwan's aviation service has been appreciated on the world stage.
The prestigious U.S. travel magazine announced the results of its annual awards on Oct. 3.
The annual survey that ranks the world's best hotels, resorts, cities, countries, islands, spas, villas, tours, trains, car rentals, luggage, airlines, airports, tours, and cruises attracted a total of 526,518 readers to vote between April 1 and June 30, 2023.
The Readers' Choice Awards have been held since 1987.
Comments