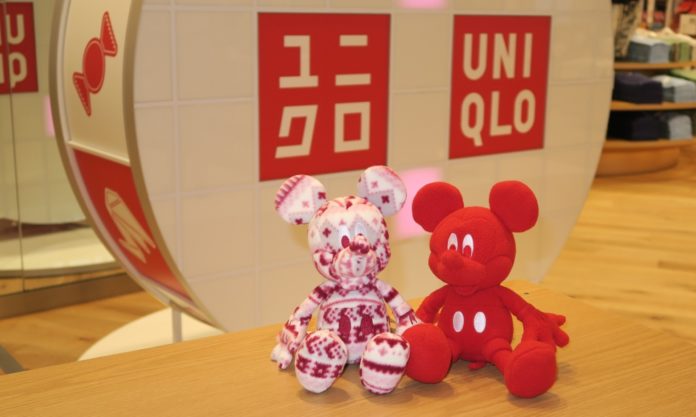 Japanese speciality merchant UNIQLO is opening its doors in the Town Center section of Disney Springs on July 15. UNIQLO has now for the first time opened a location in Orlando. The two-level, 25,000-square-foot space features everything from the company's line of "LifeWear" activewear featuring lightweight linen and simple design, to collaborations with the Disney brand. Uniqlo's clothes are generally basics and their price points is definitely in the affordable category in the $20-$50 range.
The good news for KAWS fans, you can find the collaboration with Uniqlo on a line of tees and bags in the store.
The UNIQLO Disney Spring is also its first store that features fashion UNIQLO's Liberty London Collaboration.
Exclusive Japanese "omiyage" (souvenir) items are available for purchase, including silk folding fans, uchiwa fans, paper samurai costumes and Buddha boards. Themes from "Kabuki," a classical performing art in Japan, are featured on UTs, and Yukatas – light cotton kimonos – are available for women and girls.
An assortment of products are sold exclusively at the UNIQLO store at Disney Springs and at the Uniqlo.com online store, featuring iconic Disney characters like Mickey Mouse, as well as "city" T-Shirts including Orlando, Florida. The store also sells exclusive Disney-themed patches, which can be ironed onto any UNIQLO item of clothing on the spot as a complimentary service.
The athletic wear worn by UNIQLO's Global Brand Ambassadors, including men's World No.1 singles tennis player Novak Djokovic and top golfer Adam Scott. Also featured are men's and women's innerwear products such as AIRism, made with cooling technology, and socks piled high in 50 colors. 
Photos: C.K. Lau (To view the photo album, visit www.facebook.com/asiatrend)
Comments